We received an email from a trooper in Afghanistan whose unit found a buried IED stash that included an SGM machine gun. There are a lot of interesting old weapons floating around Afghanistan, and we're always interested to see photos of what's being found…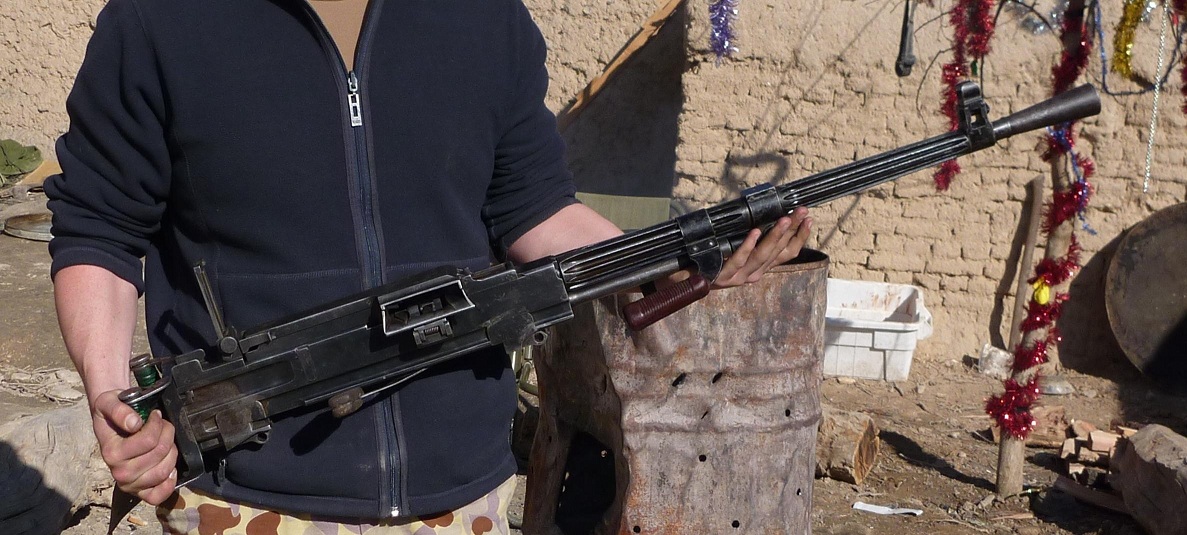 This is identifiable as the modernized SGM variant by the fluted barrel (the early SG43 had a smooth barrel) and the side-mounted charging handle (the SG43 had a charging handle on the bottom by the grips). There wasn't any ammo on hand to test fire it, but we're told it looked to be in good shape – just dirty from being buried.
The whole set of photos is posted on the SGM page in the Vault, where you can also download high-resolution copies of them.
Thanks for the photos, Andy – and stay safe out there!