We found this very unusual rifle at the SAR West show this year. It's an Italian prototype selfloading rifle, but we don't know much more than we can infer from an inspection.

Our friend MGMike was kind enough to write up a description of the action, which you can see in full on the MBT 1925 Vault page. The rifle appears to be a delayed blowback action, using standard Carcano clips. The bolt is in two pieces, and the rear piece rotates to lock.
The only markings on the rifle are "MBT" in a fancy cartouche on the stock and stamped over the chamber and near the safety selector, and a date of 1925. Even the rear sight is blank, with no range gradations marked on it.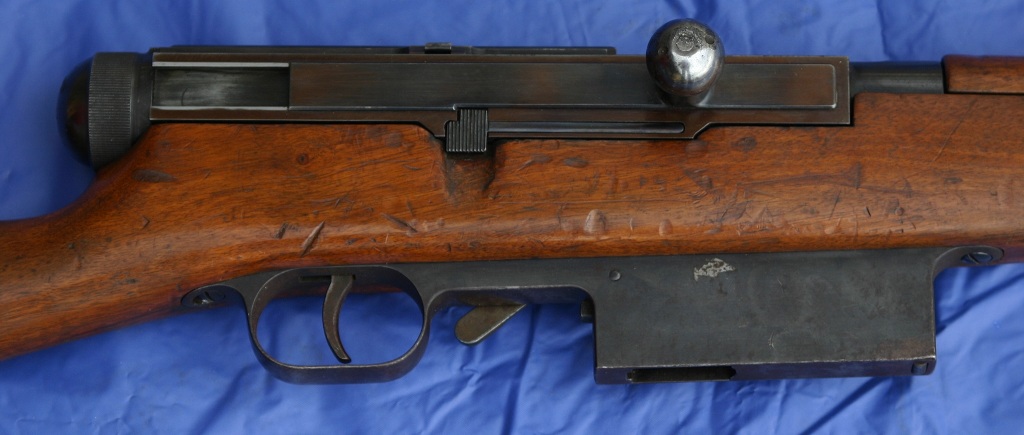 On the MBT 1925 Vault page you can see the whole writeup, as well as the complete gallery of photos. This rifle is currently for sale by its owner – if you are interested, please contact Terry at milsurp1@hotmail.com.