Thanks to reader Denny, we have some more information on the Czech vz.61 "Skorpion" PDW, including pages from a CZ catalog advertising three different versions of the gun for sale. These three variants are:
vz.61 – the original version, in .32ACP (7.65mm) feeding from curved 10- and 20-round magazines. Has select-fire capability.
vz.83 – a version in .380 (9mm Browning) feeding from straight 12-, 24- and 30-round magazines. It is the same size and weight as the vz.61, and also has a select-fire trigger mechanism.
CZ-91S – a semiauto-only civilian version available in .32ACP, .380, or 9mm Makarov. This model does not have the rate-reducing mechanism in the grip, and is consequently lighter than the standard vz.61 (1.14kg in .32 or 1.28kg in .380 or 9mm Mak, compared to 1.3kg for the automatic versions).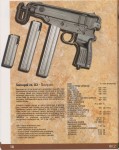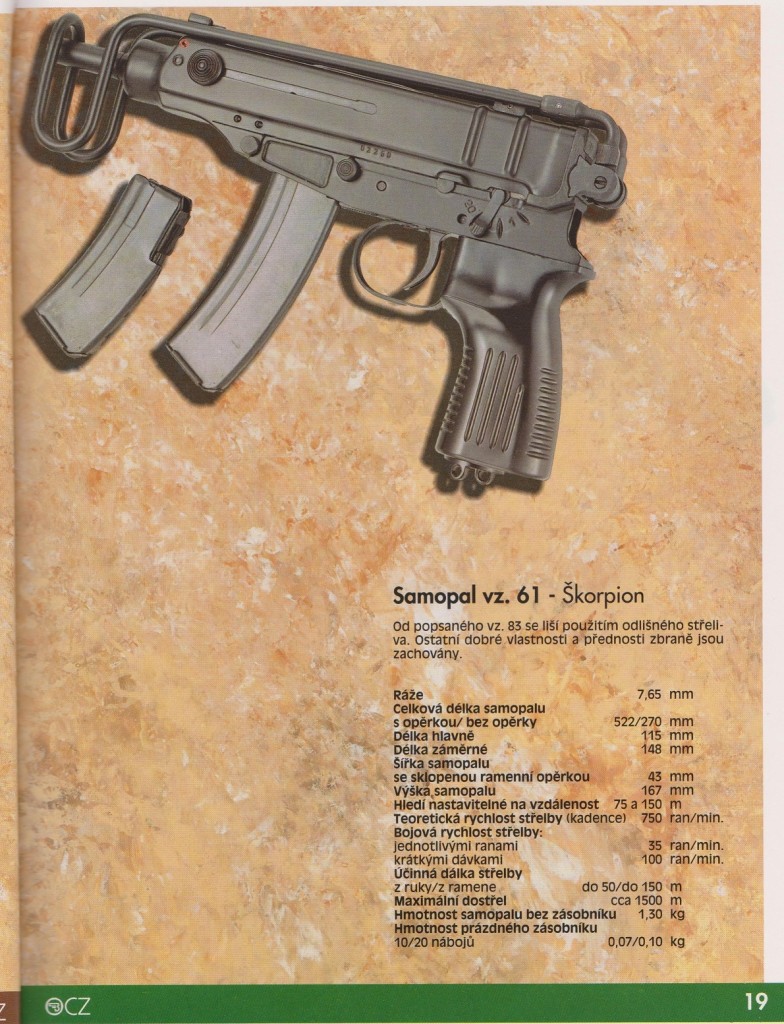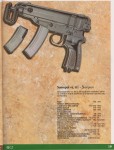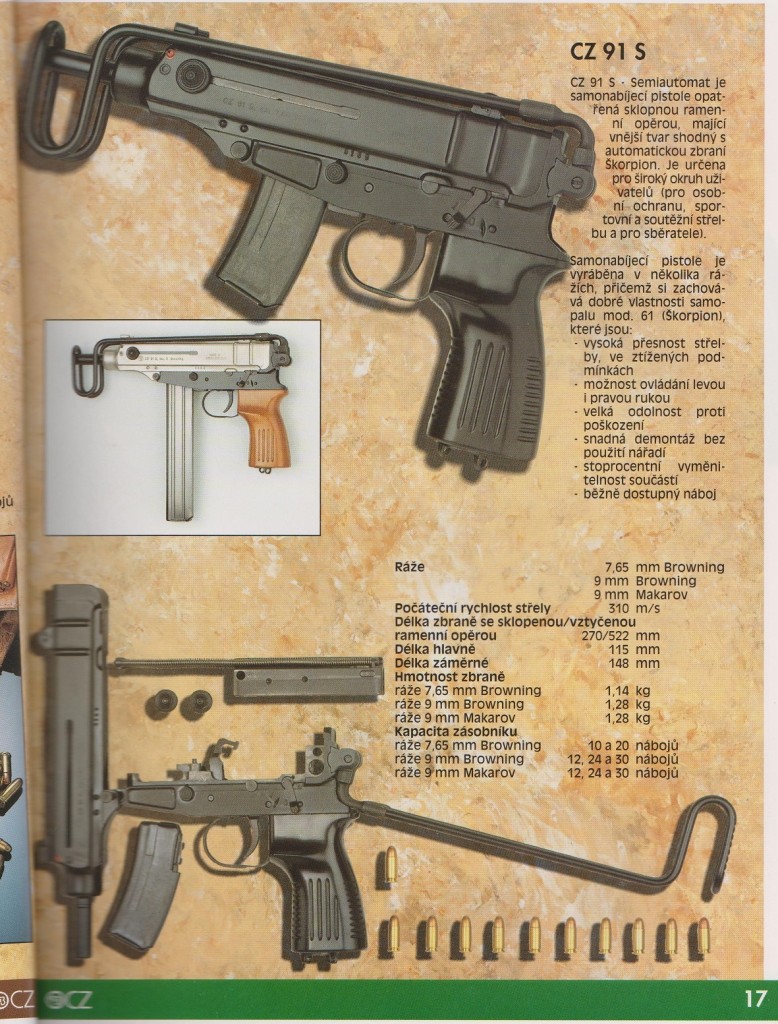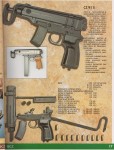 Denny also sent us a handful of photos of a cutaway Skorpion, which give some interesting and useful views into the mechanism. In particular, these photos give a decent idea of how the rate reducing mechanism works. There is a weighted block in the pistol grip which is pushed upwards by a spring. When the bolt cycles fully rearward, it hits a cam that pushes the weight down, and simultaneously engages a hook that holds the bolt at its rearmost position. The weight in the grip takes a shot period of time to travel down, stop, and then be pushed back up by its spring. When the weight returns to the top of the grip, it causes the bolt hook to disengage, allowing the bolt to return to battery and load a new cartridge. By adjusting the mass of the grip weight and the strength of its spring, the rate of fire can be fine tuned to whatever the factory prefers – in this case, 850-900 rounds/minute.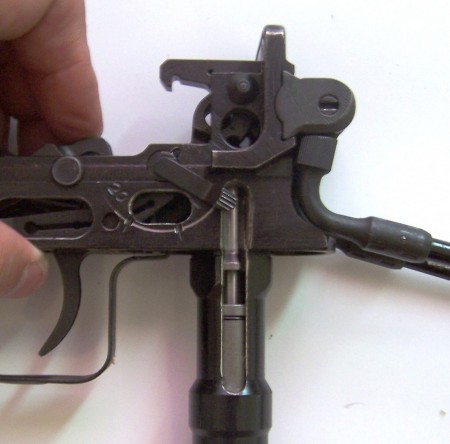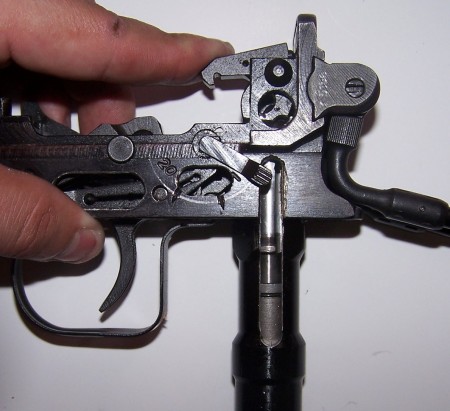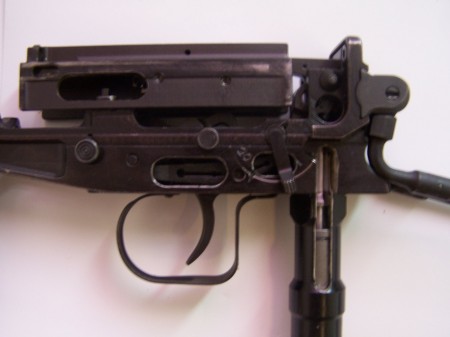 You can see the rest of Denny's photos here:
[nggallery id=220]
Last but certainly not least, Denny sent a scan of a poster showing an exploded view of the parts and mechanism of a vz.61: