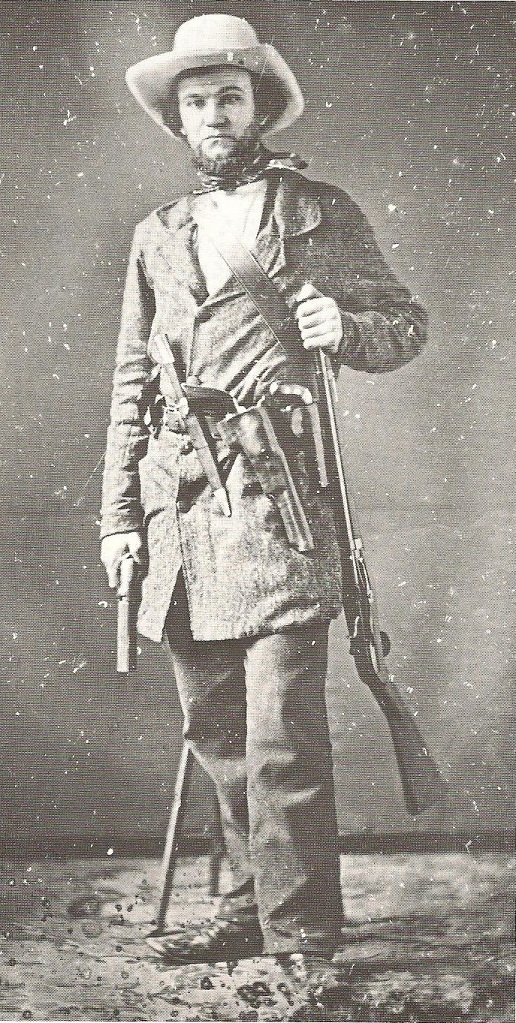 This man clearly has a high standards in personal armament. A Hall breechloading rifle for fast reloading (and interchangeable parts for easy maintenance and repair) and a Colt Walker revolver that will blow your head clean off, punk. Plus two pepperboxes and big knife just to be safe. We also note that the pistols are all in formed holsters, instead of the typical generic flap holsters (or stuffed loose in a belt).
We received a bunch of great photos for out holster contest, and I'd like to thank everyone who participated. This photo has the perfect combination of notable guns, vintage patina, and a neat holster, and for submitting it, Oliver W. is the winner of a free custom leather holster from Louisville Leather. Congratulations, Oliver! You'll be getting a great piece of leatherwork from Ryan Kuhl at Louisville.
Stay tuned, because we'll be having another giveaway contest next week!