In the aftermath of World War II, there was a significant amount of effort put into deciding what rifles would be used by the post-war Allied armies. The UK and US wanted commonality, but couldn't agree on a rifle design. The main contenders were the American M14 (and its experimental predecessors), the British EM-2, and the early Belgian FAL rifles. As with most development projects, there were a lot of designs that were experimented with and didn't make the final cut. We happened across a small batch of cool photos of these sorts of guns from this period in the late 40s and early 50s. My favorite is this one – I thing the lines of the CQB EM-2 are pretty nice: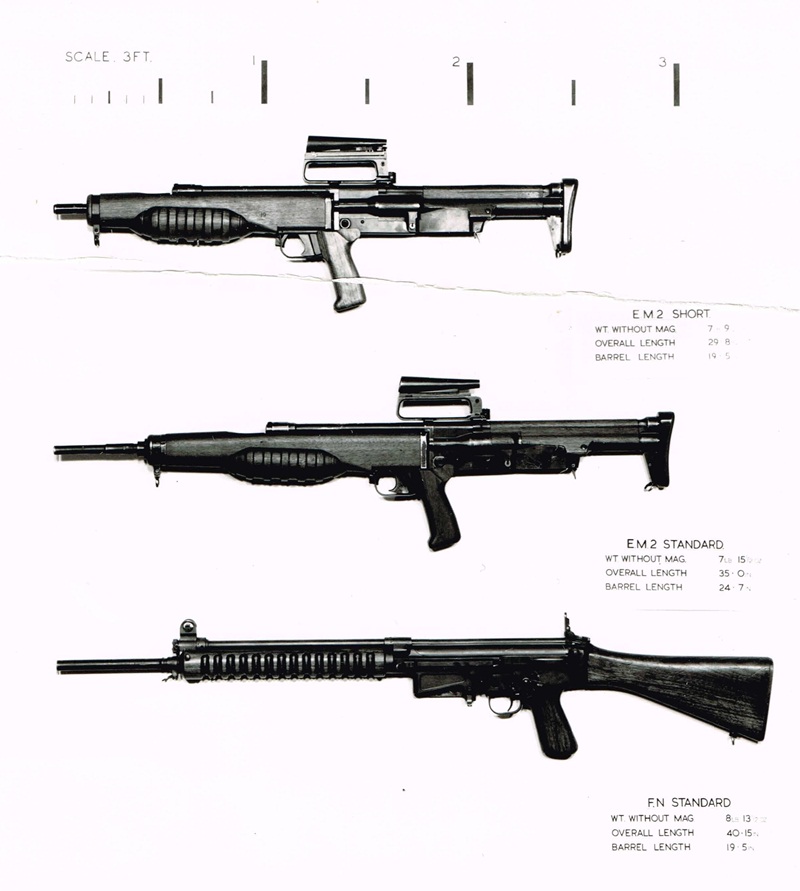 That's just awfully cute, isn't it? I bet in .280 it would be reasonably controllable, though.
Is huge contrast, the ugliest rifle of the bunch is a close match between the US T25 and T28 rifles: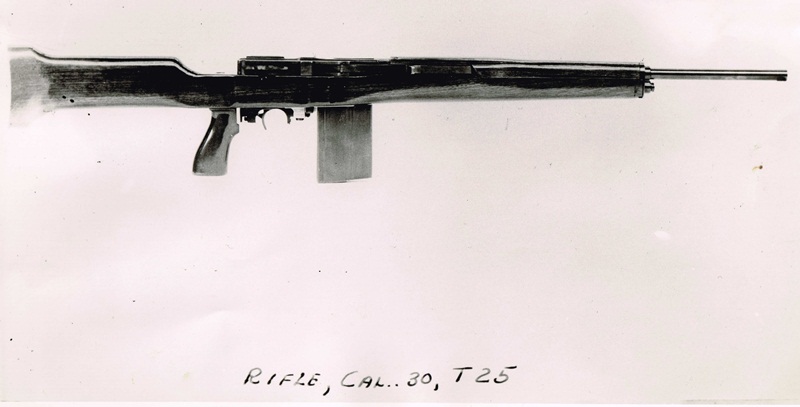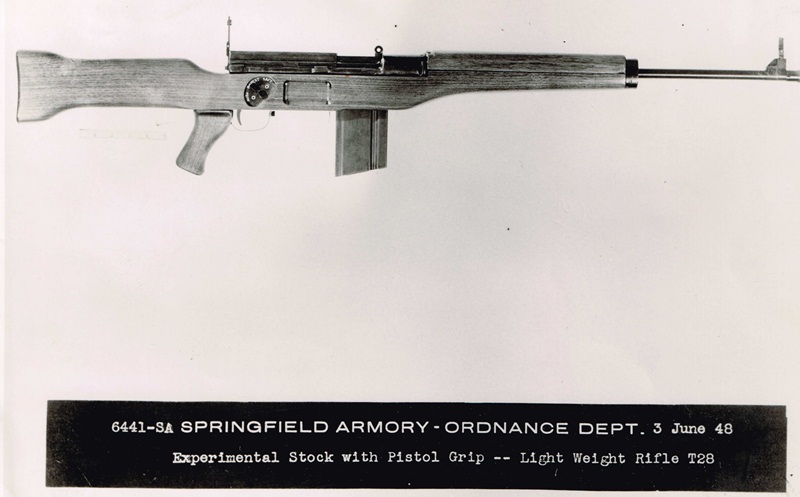 They both look like the tragic offspring of a Ljungman and a SIG AMT.
The EM1 and EM2 rifles were both referred to by snake-based code names – the EM1 "Cobra" and EM2 "Mamba":
Lastly, to round things out we have the early FAL. Both the "standard" and the bullpup "carbine" model:
You can download a zip archive of all these photos at much higher resolution here: 1950s Light Rifle Prototypes