Mexico has more of a history of domestic arms design and production than many people expect – from the many designs of Manuel Mondragon to Rafael Mendoza's light machine guns, the Trejo machine pistols, and the recently developed FX-05 Xiuhcoatl combat rifle. Another indigenous Mexican firearm still in current production is the Mendoza HM-3 submachine gun, designed by Hector Mendoza, son of Rafael Mendoza.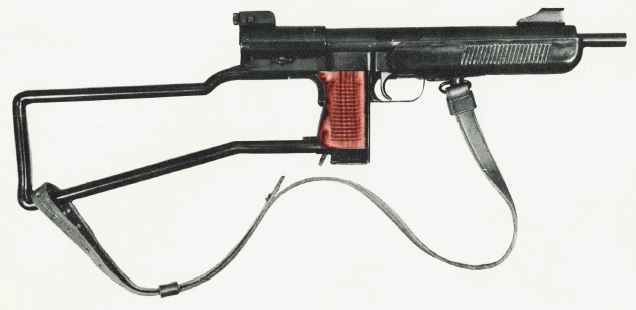 The HM-3 is not a particularly innovative or exotic submachine gun, but simplicity is certainly a quality worth pursuing in firearms design, and a gun need not use novel mechanisms to be reliable and effective. The HM-3 is chambered for 9mm Luger, using a 32-round double-stack single-feed magazine which is held in the pistol grip of the weapon. A basic heel release holds it in place. The barrel is fixed in place, and the gun's mechanism is simple blowback. The bolt wraps around the barrel, allowing the design to be relatively short and compact but maintaining enough mass in the bolt to function. In fact, on this early version of the gun the body of the bolt is fully exposed, and the front sight is mounted to it.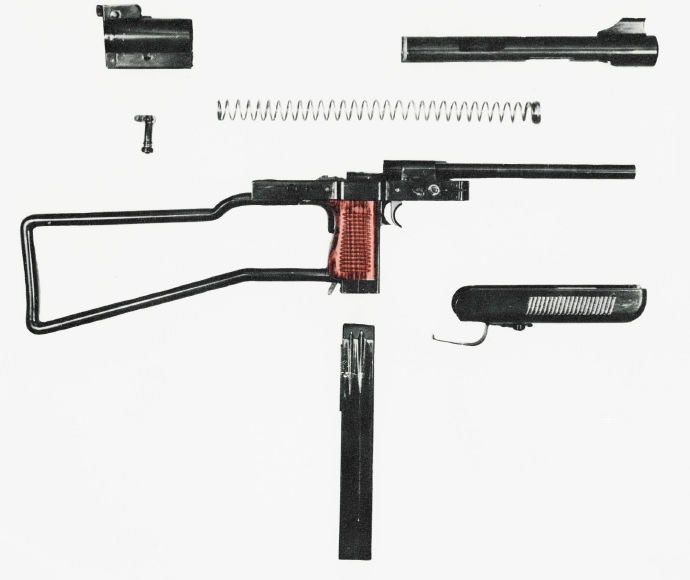 The HM-3 fires from an open bolt, with a selector lever allowing single shots or full automatic (or safe) modes. A grip safety at the back of the pistol grip prevents accidental firing. Unlike most wire-frame stocks, the Mendoza's does not fold to the side, but is permanently fixed in place (again, on this early version – later variants included folding stocks).
The HM-3 was put into production in the 1990s, and modified variants remain in production today. These current models use a front handguard extended to wrap around the bolt and barrel and also act as a front sight mount (allow much better potential accuracy than having the sight mounted on a constantly reciprocating bolt). They are available with folding stocks, multiple barrel lengths, some in semi-auto only for police forces, and in .380 Auto as well as 9mm chamberings.
Technical Specs
Caliber – 9mm Luger
Magazine capacity – 32 rounds
Overall length – 25 in (635mm)
Barrel length – 10 in (255mm)
Weight (without mag) – 5.9lb (2.69kg)
Weight (fully loaded) – 7.4lb (3.35kg)
Rate of fire – 600 rounds/min
Manuals