The M1900 is a pretty rare variant of one of Mannicher's automatic pistols – the 1905 version was sold in relatively large numbers to the Argentine government, and those guns are far more common today than the versions that led up to the it. One of those rare earlier variants is the 1900, featuring a relatively modern thumb safety on the left side of the frame.
What is even more rare than just an example of the M1900 Mannlicher is a fully engraved example of the M1900 Mannlicher.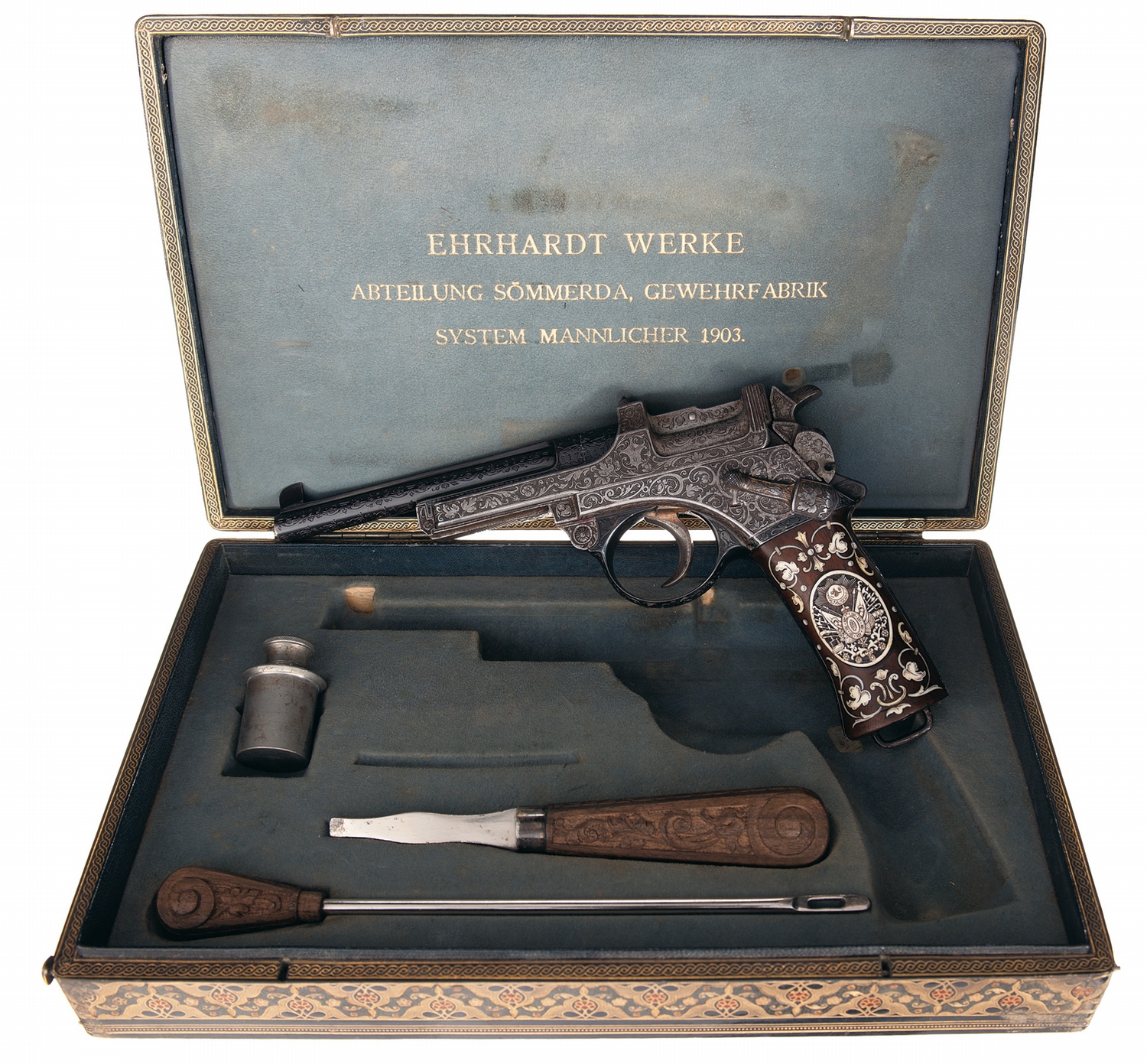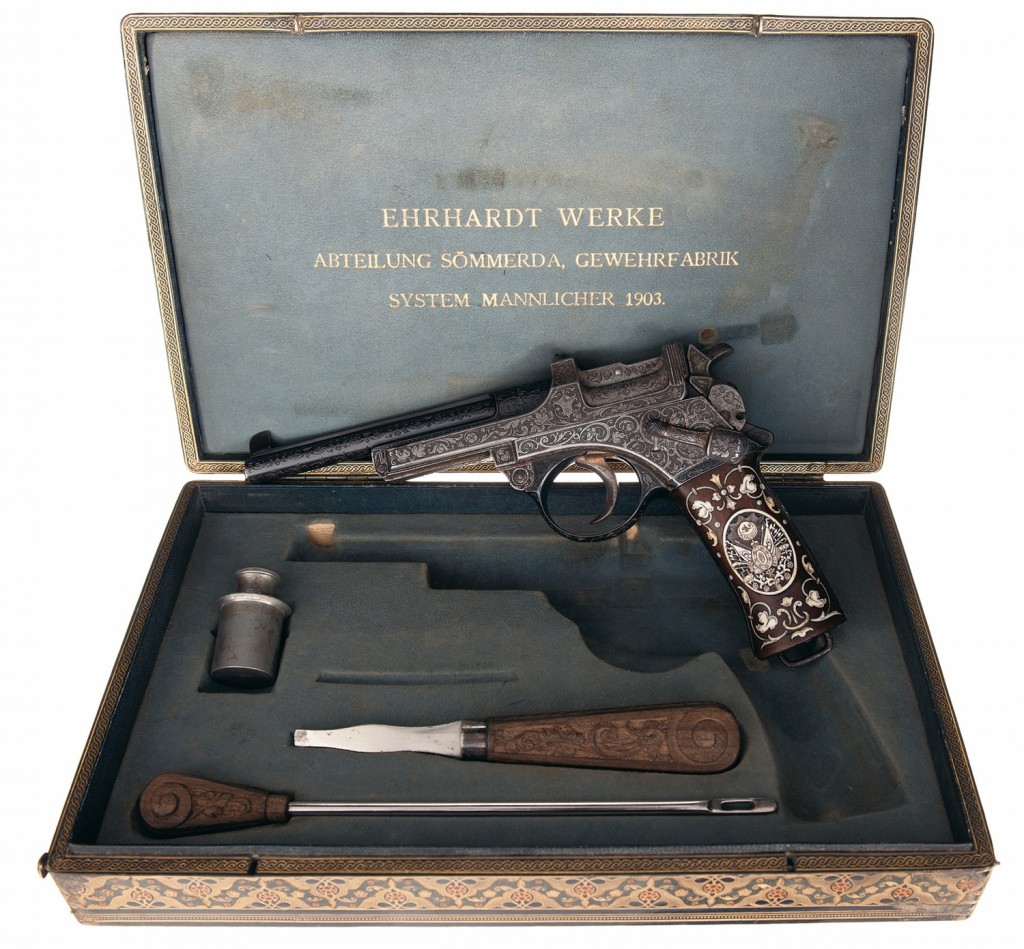 This pistol was made in Sommerda (Steyr got the contract to make the 1905 pistols for Argentina, but not the M1900s) and was presented to the Sultan of Turkey, probably in 1903 or 1904. I don't know for sure, but suspect it was part of a negotiation for a large arms order, as Turkey and Germany were on quite good terms at the time.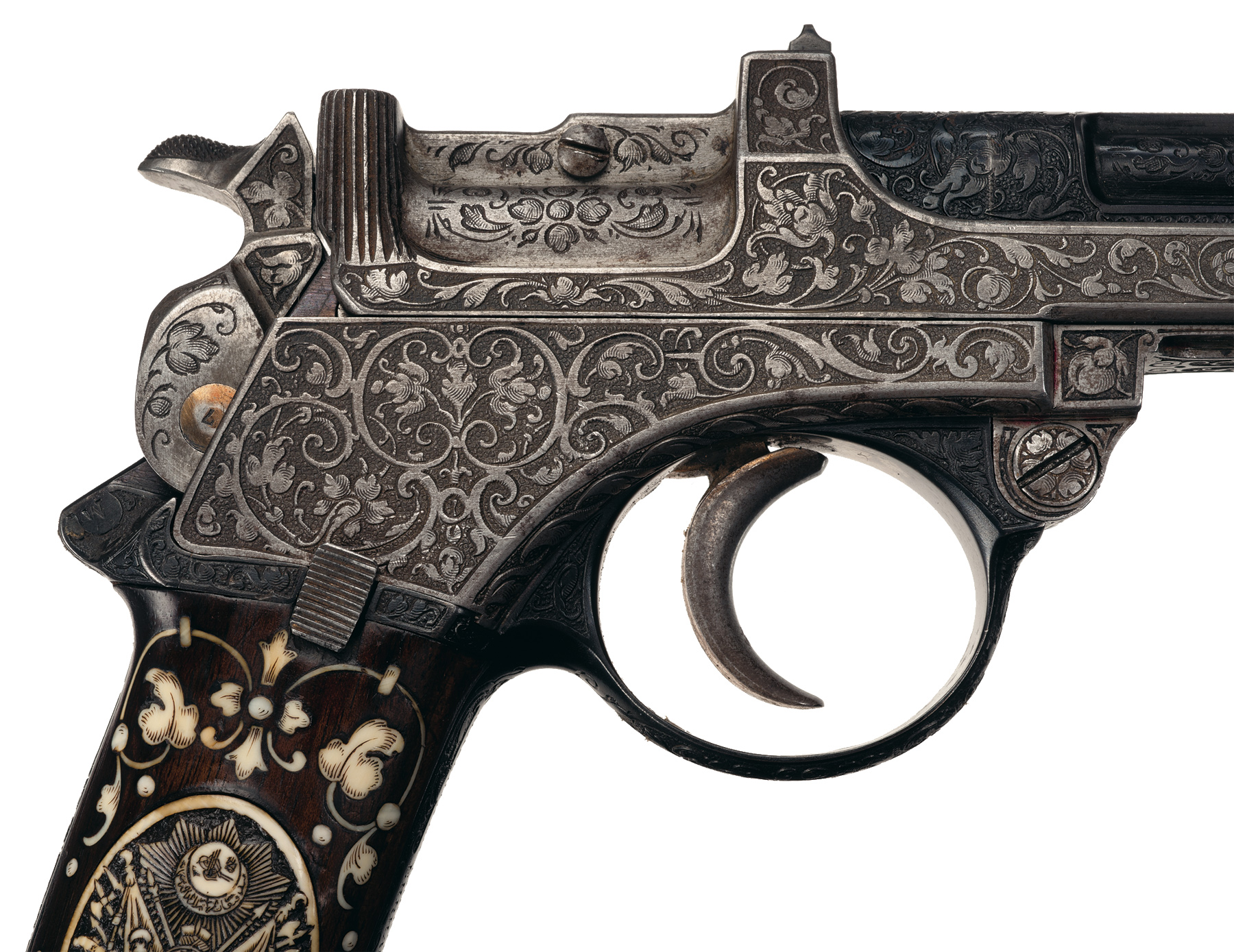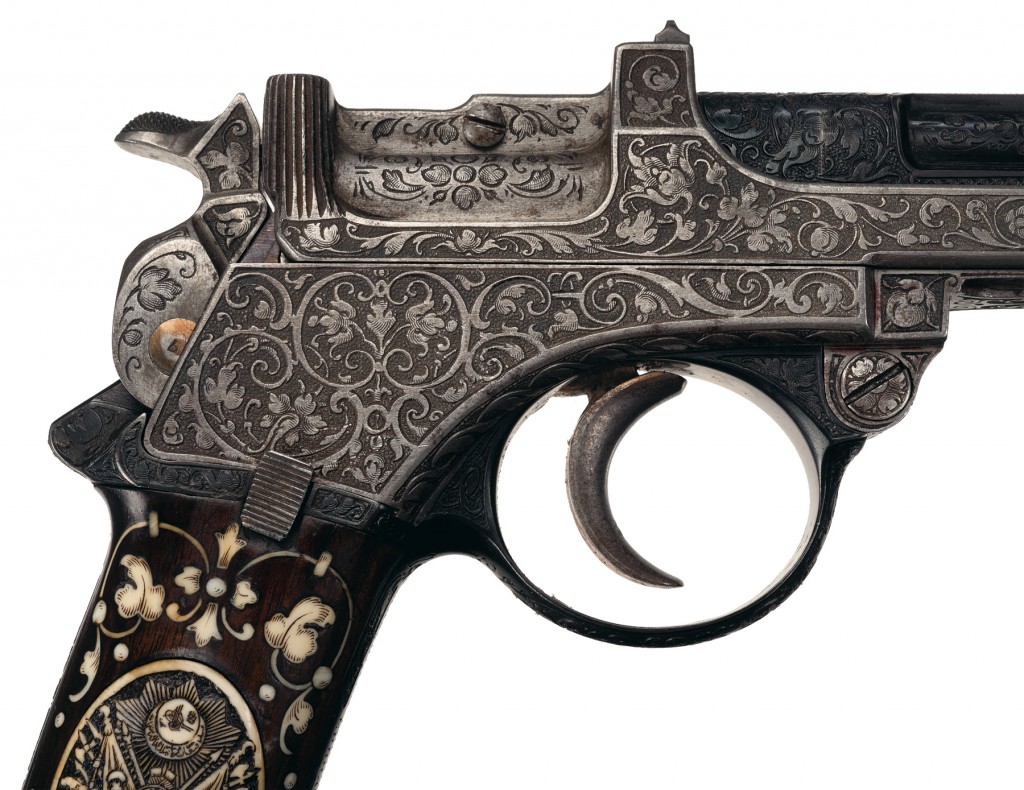 I'm normally not a huge fan of engraved firearms, but this one is pretty darn impressive. Here's a closeup of the ivory-inlaid grips: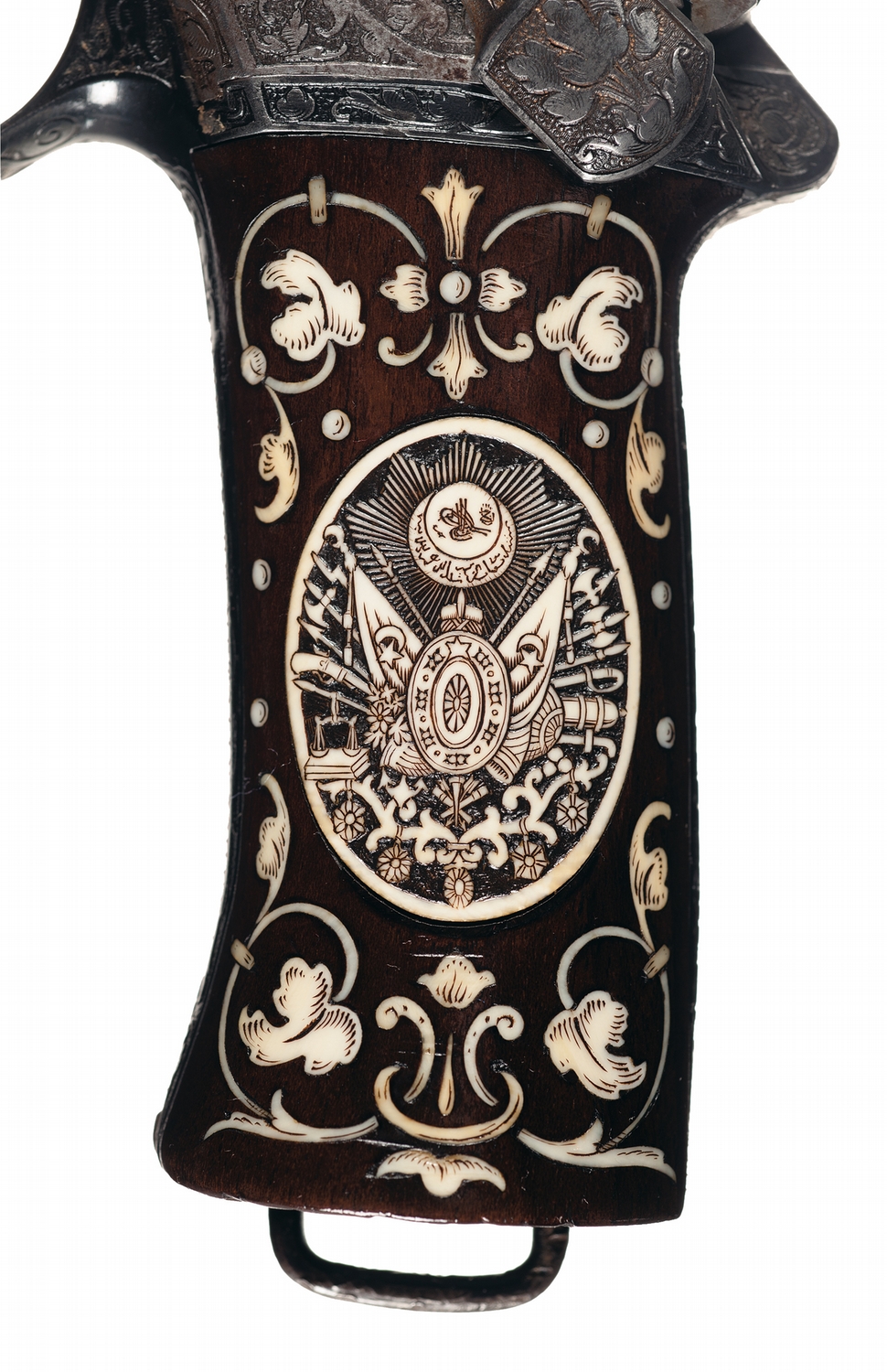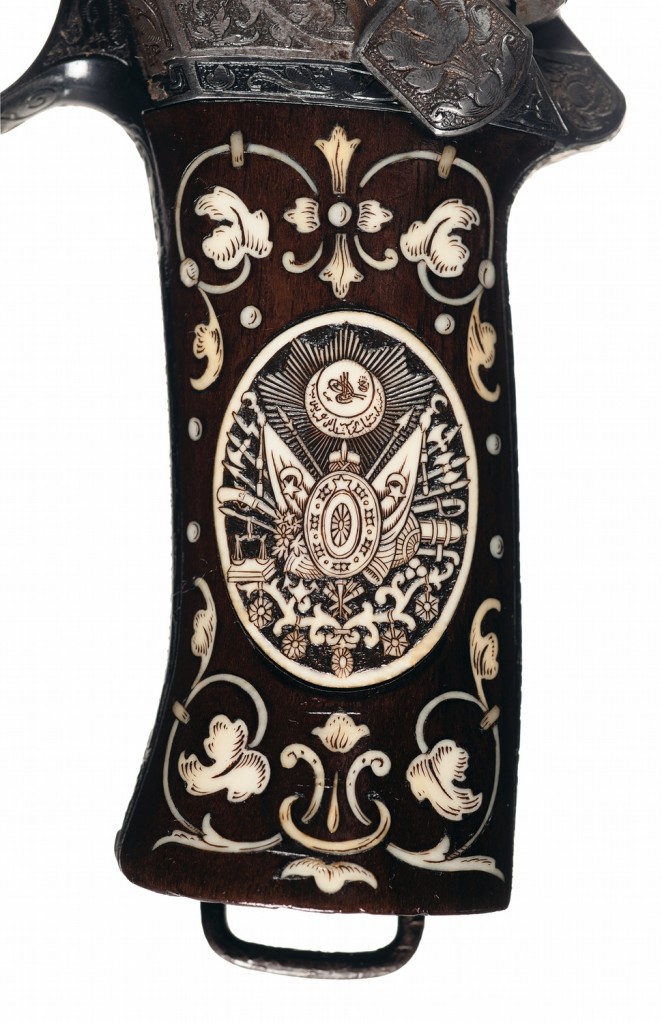 Yowza!
For the record, it sold at Rock Island for $46,000 two years ago.