You may have seen this video on YouTube – it got a bit of buzz when it came out a few months ago:
Well, Arsenal (no relation to Arsenal Bulgaria/Arsenal USA of AK fame) has an enormous banner at SHOT this year, and they have both the "Second Century" Siamese 1911 and their "Strike One" polymer service pistol on display. I decided to go take a closer look, expecting a novelty twin gun, a Glock clone, and a joke of a company. But there's more to this company than what I expected…
The Siamese 1911: I still don't know what to make of it. I'm sure a few will sell, because a few of just about anything will sell to someone. But I can't for the life of me figure out who the target market is (at, BTW, a retail price somewhere in the $3000-$4000 range). For the record, apparently ATF approved it as a semiauto because the two shots (you can only fire pairs; the double slide is a single unit and you can't operate either side of the gun independently) are fired simultaneously, not sequentially. Hey, they're ATF and they can change rules when they feel like it. It's a massive pistol, not very comfortable in the hand, and the grip safety feels awkward to engage. I also have some concern about what happens if you get a hangfire, and a round detonates partway through extraction. That all being said, I'm going to do my utmost to get a review sample of it to take to the range. They are apparently being manufactured by Tanfoglio, and the ones here at the show seemed very well made.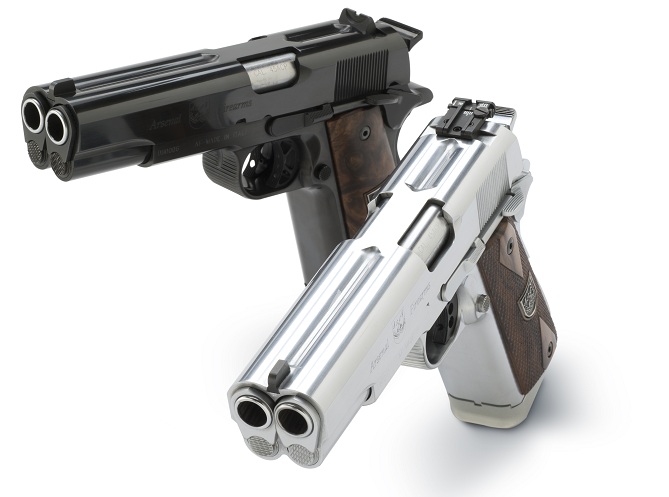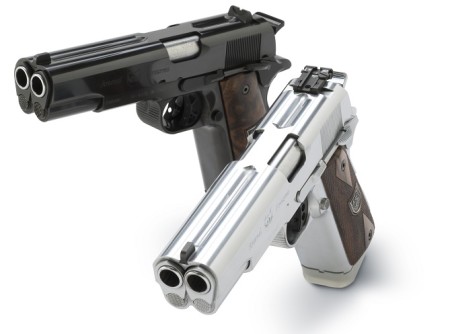 The Strike One: It doesn't use a Browning tilting lock like  (basically) every other major service pistol, it uses a dropping block and short recoil system. Seems clever, and it allows the bore to be noticeably lower than most other guns of this type. Other than that, it's a striker-fired polymer service pistol. I think they will get plenty of interest in it, and we can wait and see what conclusion the market comes to. BTW, they said it would be $600-$700; competitive with Glock. Dunno which of those two possibilities they really meant, because a basic Glock is more like $500 in my neck of the woods.
Now the part that really got my attention and made me give this company a serious look. It turns out the company is a joint venture with a Russian named Dimitry Streshinskiy, who builds and extensive variety of gorgeous fully-functional miniature replica firearms. To succeed in that business, you really need to have the utmost attention to detail and craftsmanship, and while I don't know much about Streshinskiy, his web site has a whole lot of pictures like this: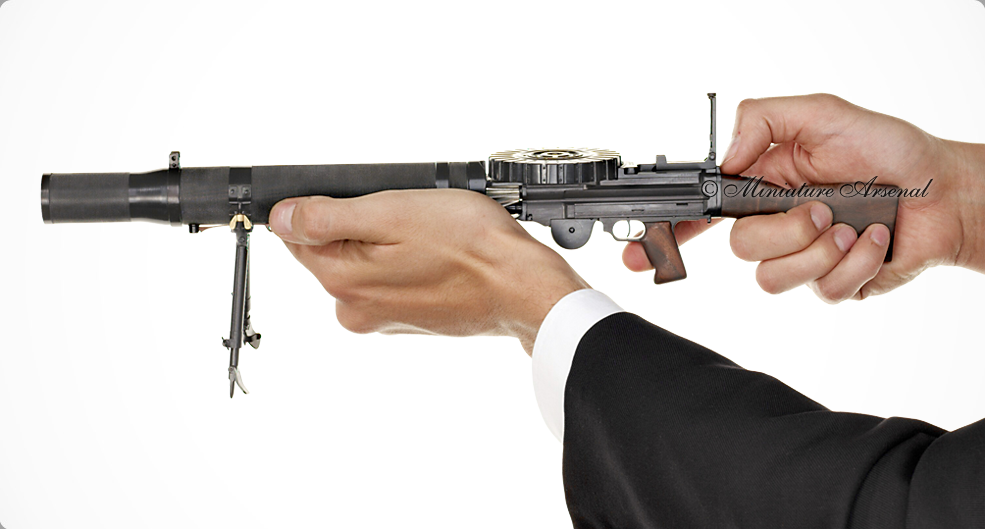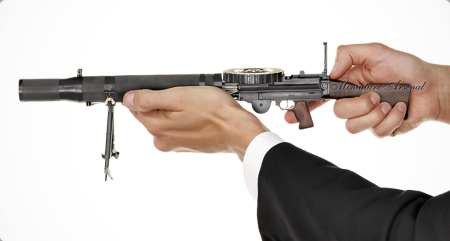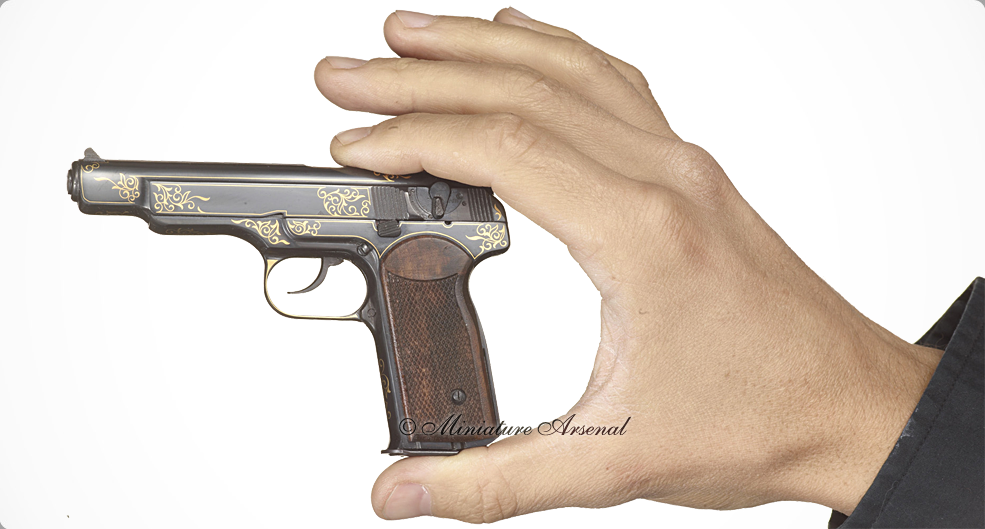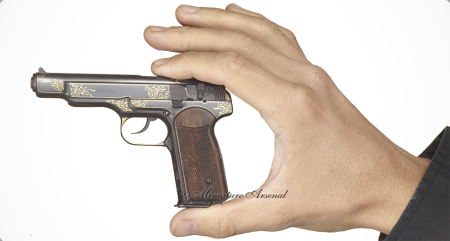 I'll pay attention to any company being run by a guy who does work like that – it's a good lesson in not writing something off without giving it a closer look first. I still can't figure out the point of the Siamese 1911, but now I'm really curious.