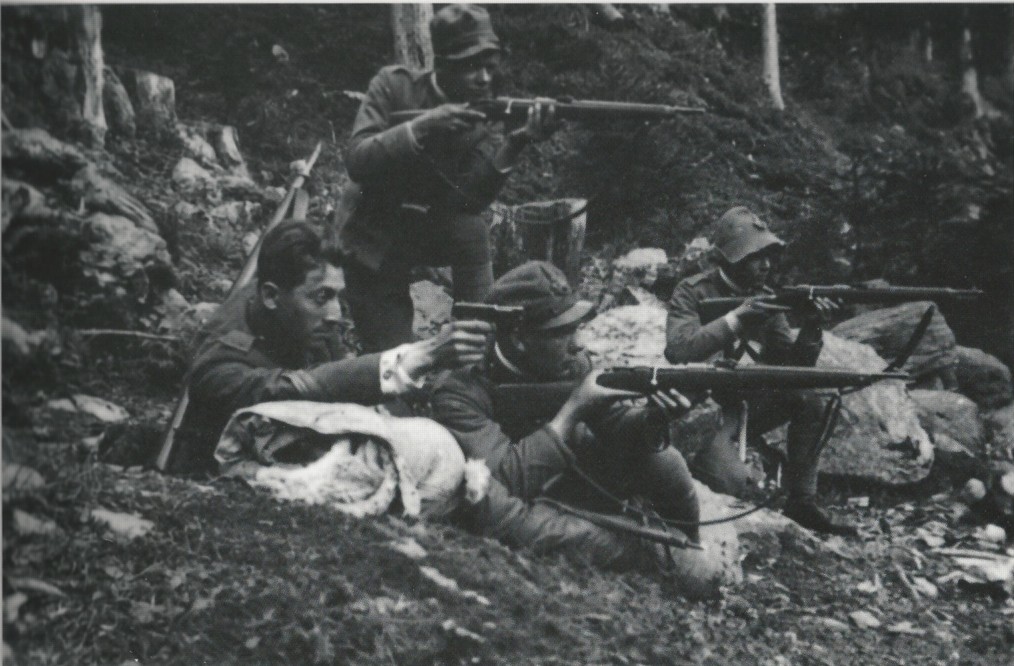 From left to right: The soldier without a hat is a sergeant holding a Beretta Model 1915 pistol chambered in 9mm Glisenti. He is resting his shooting arm on a folded coat with a lamb wool liner and the spike of an ice-ax is visible. He has a Carcano 91 TS across his back. The other three soldiers all hold the same type of rifle at the ready in a staged pose.
The soldier to the immediate right of the sergeant has the Badge Model 1892 embroidered in yellow rayon or wool, which was not officially allowed at the front. The soldier at the far right has the "alpino-hat" issued after 1910 and still in use. The soldier at top is wearing the correct subdued version of the Badge Model 1892 embroidered in black.
Photo and caption from GunBoards.com.