Before the British adopted the FAL as the L1A1 rifle, batches of several different variants were made for extended troop trials. The first two were the X8E1 and X8E2 – the X8E1 used standard FAL iron sights and was equipped with a stripper clip loading guide on its top cover. The X8E2 did not have this clip guide, and used a UNIT sight (a small single-power optic).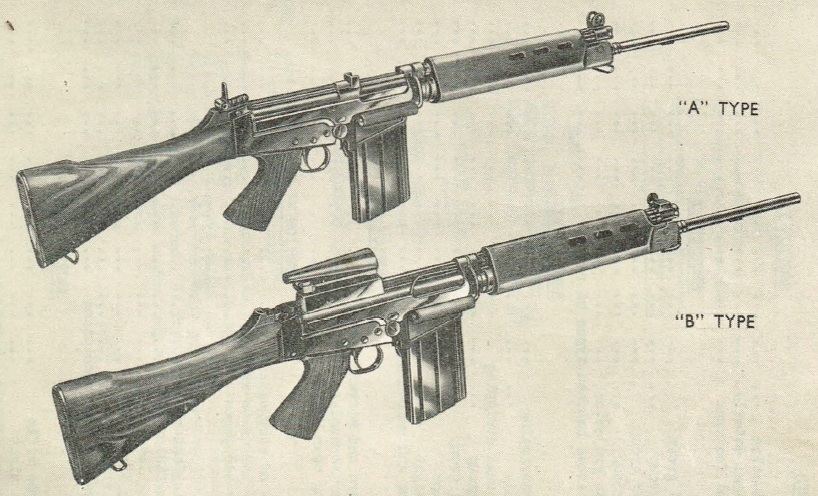 Both rifles varied only in minor details from the final L1A1 design, but some of those details are interesting. For example, the bayonet designed for them included a pair of projections above the end of the blade which made the bayonet itself act as a flash hider. Why hiding the flash was not considered important when the bayonet was detached, I don't know…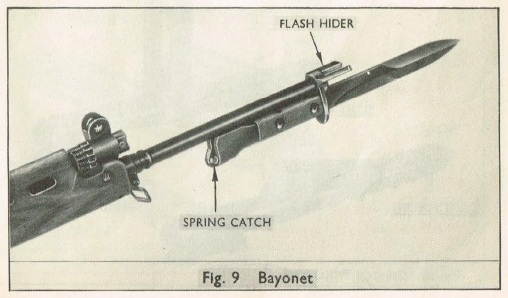 It's also interesting to take a glance at the UNIT sight used on the type B, X8E2 rifle. This is the same optic used on the short-lived EM1 and EM2 rifle, a small 1x magnification sight inside a sheet steel cover. It uses an inverted pointer, so that you can hold above the target without having it blocked by your reticule. The optic is zeroed for 200 yards, with addition range lines for 400 and 600 yards.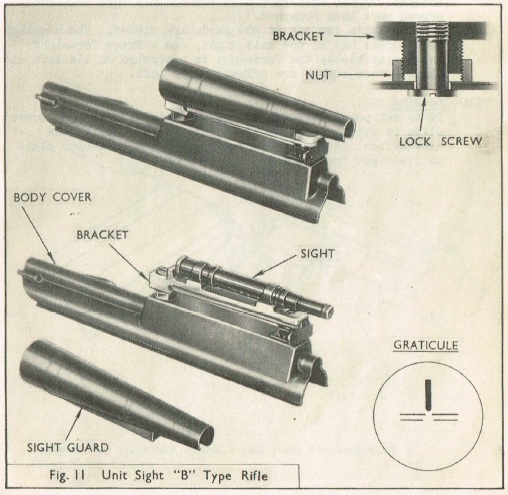 We have a copy of the original manual for the X8E1 and X8E2 trials rifles. In addition to the illustrations above, it includes an excellent explanation of the operating mechanism and trigger mechanism of the FAL – definitely something to take a look at if you want to better understand just how the rifle works. You can download the manual here: