Thanks to some thoughtful readers, we have a couple updates to add to recent posts.
From Joe T and with the kind permission of Dan Shea, we have a photo of a Heligun as carried by Hughes sales reps: in a lined violin case. Great for one-upping the guys with Tommy guns in violin cases! And in case you're wondering – yes, that's a live and transferrable Heligun. The full-size image is available on the Hughes Heligun page in the Vault.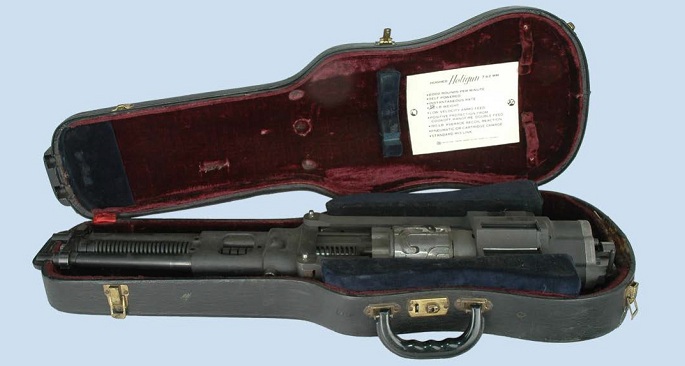 And from Michael B, a couple more photos of the Fusil Mexico. They are a bit blurry, but show more of the internal parts of the piece. There are four new photos in all, and they have been added to the gallery on the Fusil Mexico page in the Vault.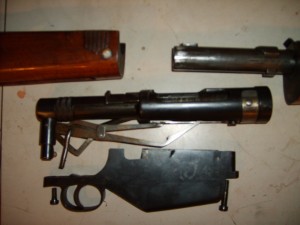 Thanks, guys! We always appreciate being able to add your neat information to the Vault.