We haven't done much (anything, actually) in the way of gunsmithing here on the site, and I think that should change. We're always going to focus on spreading knowledge about interesting and unusual firearms, but a lot of the older and more interesting guns could really use some cleaning up by the time they get into a collector's hands. So we're going to do some occasional coverage of repair and restoration work. To that end, I'm picking up a Nepalese Gahendra Martini from IMA to fix up. If all goes well, I would like to do some work on the trigger as well and see if I can't make it into a decent shooter (but that will depend on how the barrel looks). They start out pretty grungy looking, but that will make the end product look all the better.


On a side note, I should mention that these particular Nepalese rifles are not actually Martinis, but an indigenous Nepalese design much more akin to a Peabody or Westley-Richards rifle. I pulled a couple books out of our reference library to educate myself on the Imperial falling-block designs, with a thought to doing some reviews on them: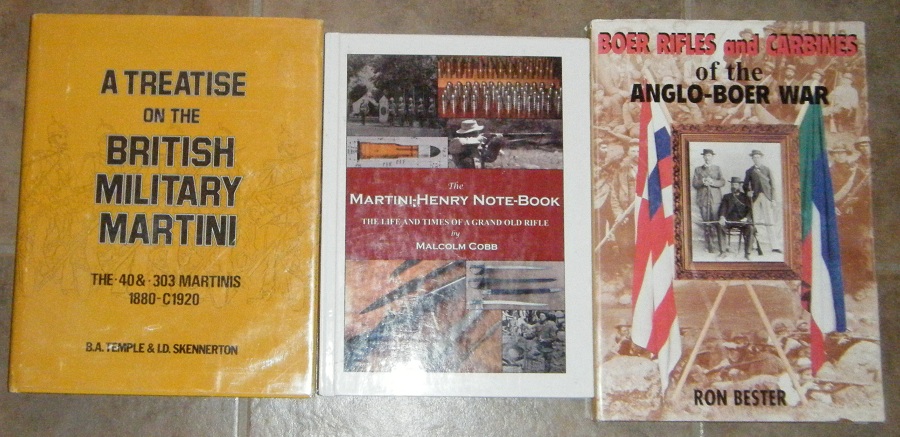 Well, it turned out that they are all either unavailable or unreasonably expensive – Skennerton's there starts for $285, used. Ack! If anyone knows of a good used military book dealer with an online presence, please point them here! We would really like to have a sponsor in the book business so we can point folks to a good source for some of these specialty works. If you think you know one that would be a good fit here, please suggest it to them.
Anything else you would like to see us post about or add to the site? Post a comment and let us know !