Reader Blake sent me a couple very interesting photos recently, and they show a pretty unusual item – a Nambu Type 11 tripod. Blake is an American living with his Japanese wife in Japan, and these photos are of her grandfather, Katsuji Aritsue, who served in the Imperial Japanese Army in China, where he was wounded. It would appear that he was a squad machine gunner with a Type 11.
The first photo shows the man (Blake didn't mention his name) in full formal kit with his Type 11, on its tripod. Those tripods are very scarce items to find, with some people speculating that they may have only been experimental. This would suggest otherwise, as this photo was taken in the Chinese theater. Note that while not an officer, he does appear to be wearing a sidearm in a clamshell holster.
Next up is a photo apparently from basic training, with the tripod being used in its anti-aircraft configuration. This was a common feature on early tripods, but again, it is very unusual to see a Type 11 tripod at all, much less set op for AA use.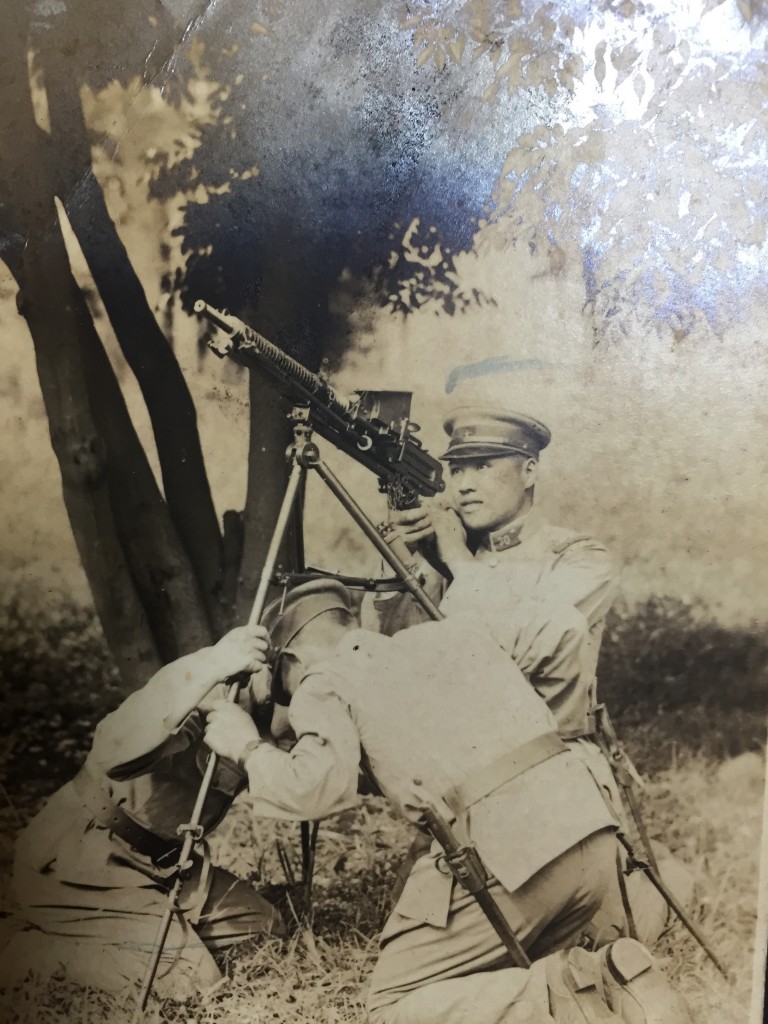 Lastly, a picture from maintenance instruction during basic training.