Thanks to several readers, I have some more material on the Swiss ZfK-55 sniper rifle today. To start off, Beryl sent this vintage photo of a group of Swiss troops with a ZfK-55 (and a big ol' rifle grenade as well):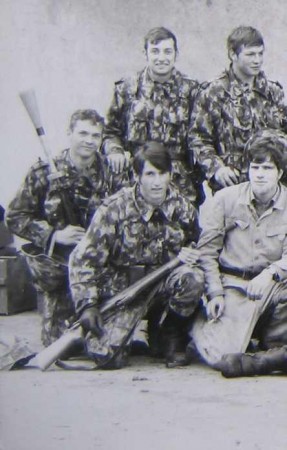 Next up, we have a couple manuals for the rifle. The first is a basic operation manual printed (in German) in 1956, right after the rifle was adopted. The other is a much more details armorer's manual dating from 1967. That one is in German as well, but an English translation has been floating around the 'net, and I've included it here as well: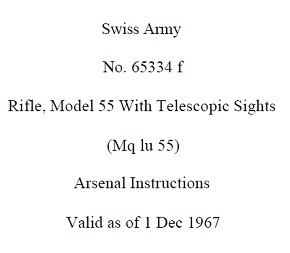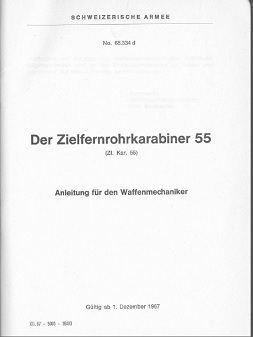 In addition, Robert sent me an English translation of a 1958 Swiss manual which covers the K11, K31, 31/42, 31/43, and ZfK-55 rifles. The 31/42 and 31/43 are rare and very interesting scoped variants of the K31, without the additional changes made to the ZfK55 (muzzle brake, heavy barrel, bipod, etc). The 42 version used a 1.8x scope, and the 43 had a 2.8x scope, both of which were mounted integral to the left side of the receiver. Here's a photo of a pair of 31/42 rifles above a ZfK-55, which I've lifted from the forum at SwissRifles.com: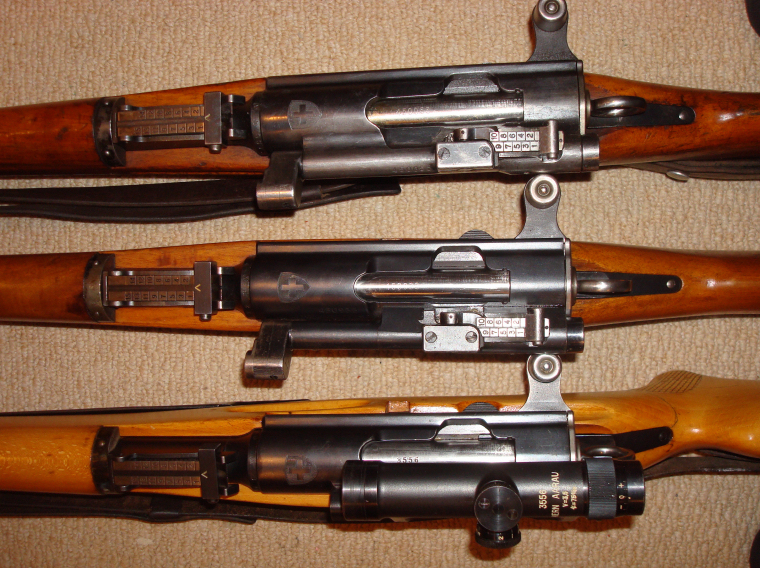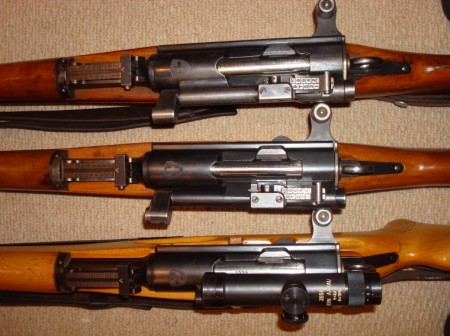 FYI, if anyone is interested in acquiring a 31/42 or 31/43 (or virtually any other variant of Swiss straight-pull rifle), Simpson Ltd has them available (31/42, 31/43, 31/43, 31/43). But, I digress – here's the English manual covering all of these guns: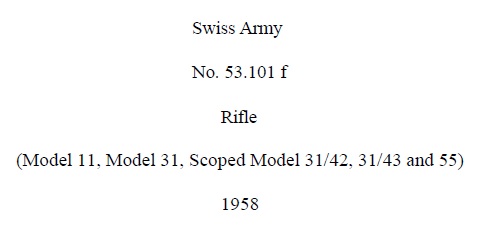 Of note, the manual describes the ZfK-55 as being intended for targets out to 600m, which is a bit shorter range than we tend to think of a "sniper" today. Of course, it also mentions that one of the requirements for a marksman to qualify as a sniper is to make a first-round hit on a roughly 7 inch square target at 300m. Not a trivial shot!