Thanks to a Pakistani reader named Adi who happens to own a 44-Bore rifle (an AK with the chamber reamed to accept 8×33 Kurz cartridges), we have some a bit more information on this interesting variation of the AK. Adi reports that his rifle uses standard 7.62×39 AK magazines, and he can load 28 rounds into a magazine. He says that feed problems are fairly rare, and when they do occur are caused by the short 8×33 case having extra space to travel to the chamber, since the gun was designed around the longer 7.62×39 cartridge. Here are a few photos he sent: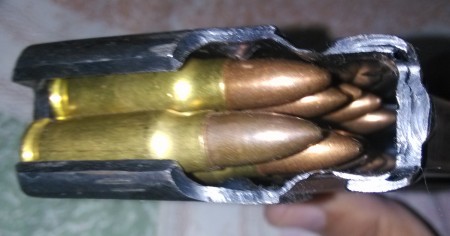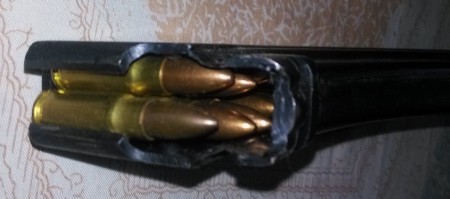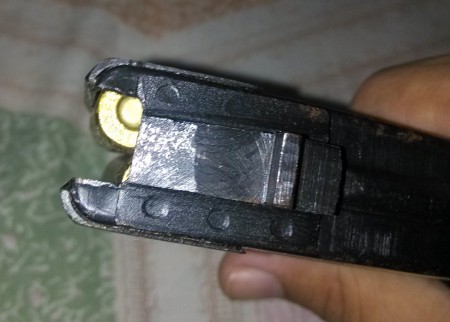 I was curious to try this out firsthand, so I dug out some various AK magazines and some 7.92x33K cartridges to see for myself:
Adi in Pakistan also sent a couple photos of some of his ammo: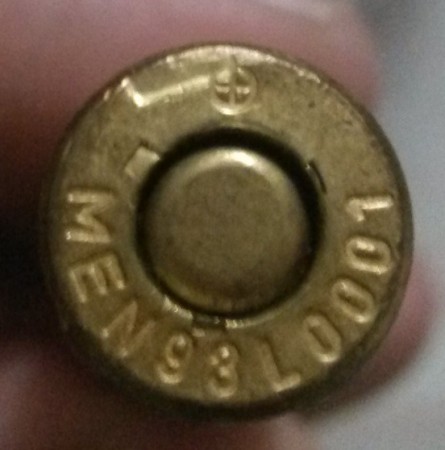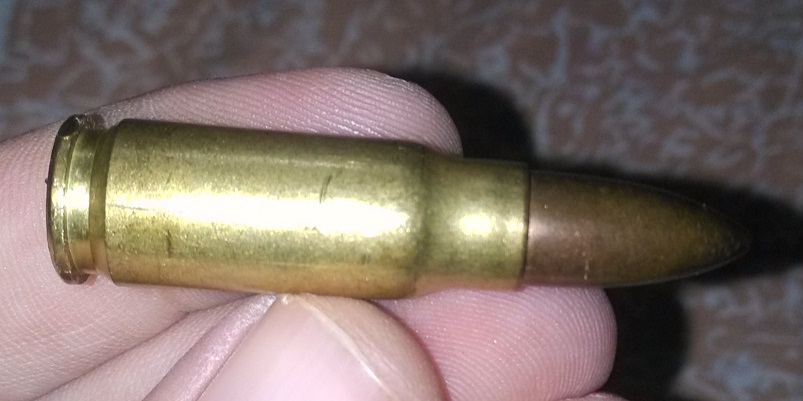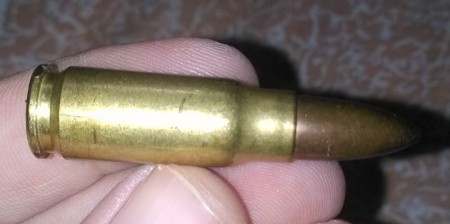 My understanding is that local 8×33 in Pakistan is made from a variety of cases, primarily 8×57 and 7.62mm NATO. Both are presumably fairly common in military use, and close enough in case head dimensions to reform into 8×33. This particular round began life as German 7.62×51, with a Berdan primer. Based on the ejector mark on the case head, I suspect the round was initially fired from an HK91, which is a fairly common military rifle in the area.