As you may have noticed, Defense Distributed has been in the news quite a bit in the last few days since the State Department decided that their posting of single-shot pistol plans violates ITAR regulations. I love the idea of a 3D-printed functional firearm, but I don't expect many of the folks reading Forgotten Weapons have 3D printers to tinker with. What I would expect more of you to have in the garage are small lathes…so who's interested in a cool gunbuilding project using old tech?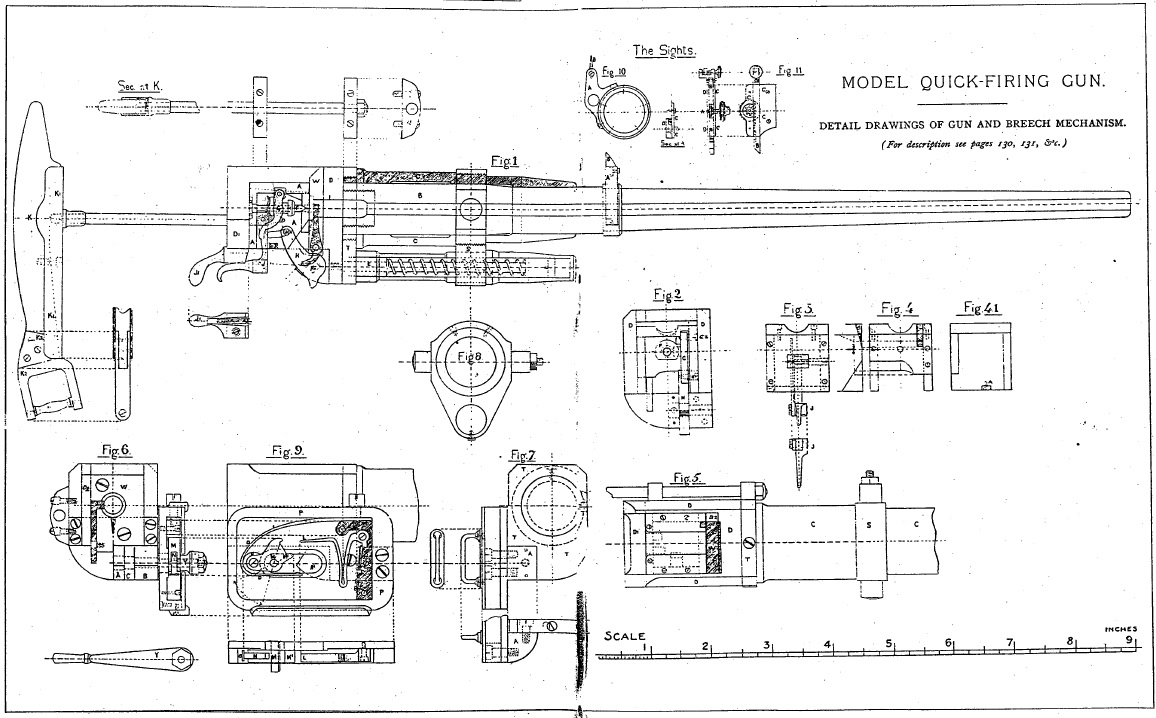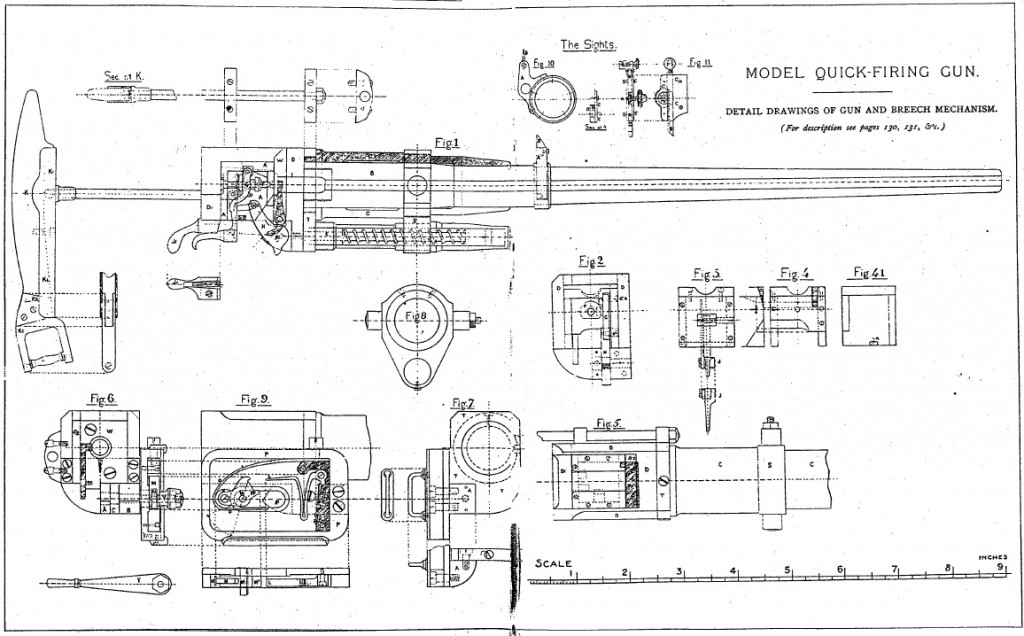 Thanks to Keith, we have a copy of a really neat article from "The Model Engineer and Amateur Electrician" magazine. Printed in England in 1900, it is a set of drawings and instructions for building a .22 caliber model of a Hotchkiss-style quick-fire cannon (just like the designs covered in A Gun For All Nations). The model design is fully functional, of course, and includes a recoil and automatic ejection mechanism. As drawn, it uses a smoothbore barrel about 14″ long, so it would be an NFA item (just like the DefCad Liberator, interestingly). Of course one could lengthen the barrel a few inches without trouble to avoid that legal complication (or scale the whole thing up to, say, .38 Special size).
I think it would be a very educational project to take on, because it is written with the expectation that the builder will be making all the parts, not like most modern kit projects where you start with most of the work already done. The article includes directions on making the springs, screws, nuts, bolts, barrel, and patterns for casting some parts. And yet, this is all done with technology from 1900 – the tool list consists of a set of calipers, a small lathe (4′ bed), good set of files, and a solid vise (plus casting equipment, if you don't want to outsource that work).
So…great end product, pretty low starting cost…all you need is patience and time. What are you waiting for?
And anyone does decide to take this on, please send me photos – I know I speak for everyone else reading when I say that we would love to see your construction process and finished product!
You can download the article with its drawings here, as a 3MB PDF file: Quick-Fire Model Article.