We received an excellent gallery of photos from a reader named Roberto, showing an interesting rifle that he could not identify. After some searching, we have decided that we have no idea what it is either. Any ideas?

The markings are minimal – one side of the receiver is marked "CAL 7.62" and "MOD 58", and the selector lever is marked safe/semi/full in Italian.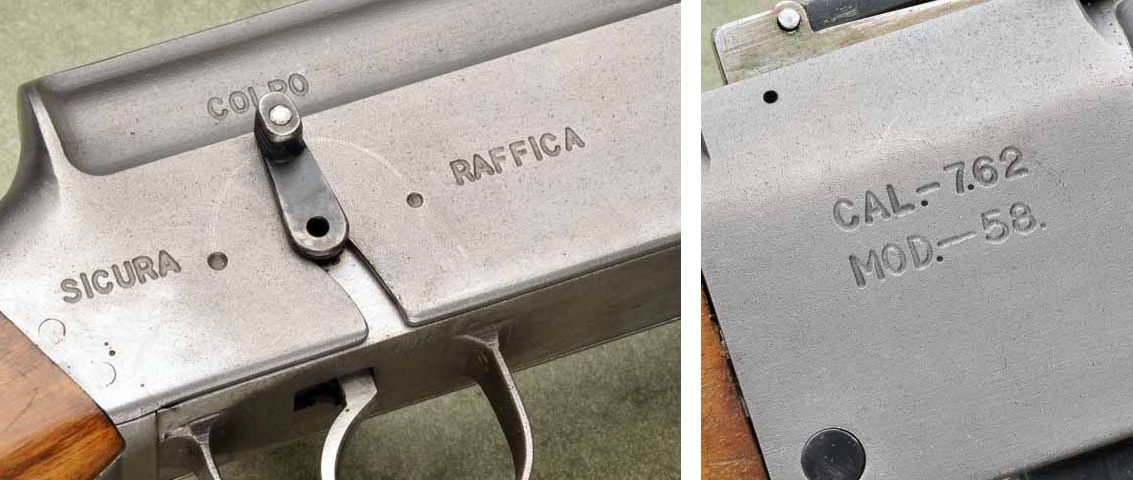 The gun is clearly a prototype, and it may not be complete. The design appears to have a gas piston mounted under the barrel, but no gas port or gas block on the barrel is evident (also, the rear sight block is not pinned in place). The bolt has a single locking lug that engages with a recess in the top of the receiver.
Does this look familiar to anyone? We would love to have more information on it…