The HSc was Mauser's attempt to compete with the highly successful Walther PP design. Development began in 1934, and was ready for mass production in 1938. The German Arms Bureau did not allow production to begin until 1940, however, as it wanted Mauser to focus on production of military contracts.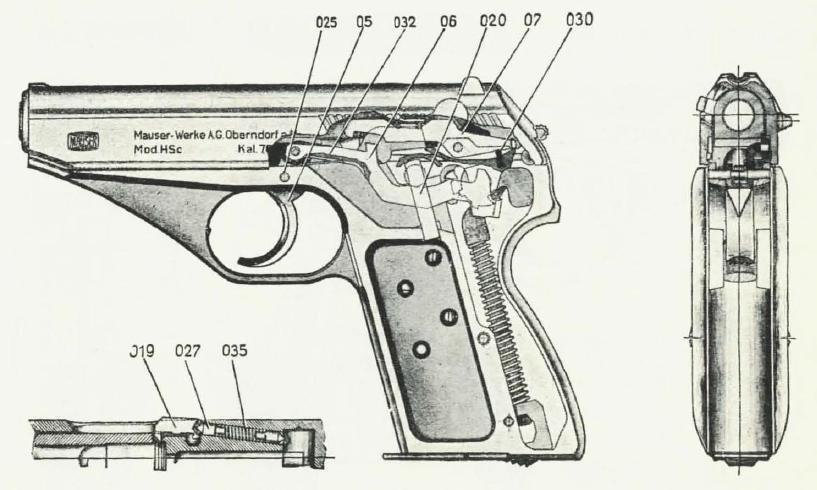 When the HSc (Hahn Selbstspanner modell C; double-action model C) did go into production, the guns were serial numbered starting with #700,000, to pick up where Mauser 1914/34 pistol production ended. A total of 252,000 HSc pistols were made during World War II, with 137,000 purchased by the German Army, 27,000 by the Navy, 28,000 by various police units, and 59,000 sold commercially (including many sales to soldiers who were not issued pistols).
Mechanically, the HSc is a simple blowback design, chambered for .32ACP (postwar variants were also made in 9x17mm). As with most contemporary pistols, they used a heel-mounted magazine release and a safety on the slide.
We have an original Mauser manual for the HSc (in German), which you can download either here or from the Mauser HSc page in the Vault.