It isn't unusual for me to learn additional things about a particular gun from various folks after I write a post, which sometimes calls for an addendum to my original post or article. Well, after seeing Monday's video on the M1895 Nagant revolver, a reader named Robert was kind enough to send me a collection of original Russian documentation for the weapon. They are all in Russian – which I don't read – so I may get a few of these details wrong. All the files are available for download as PDFs.
First up, a 1901 armorer's manual (14 pages, truncated):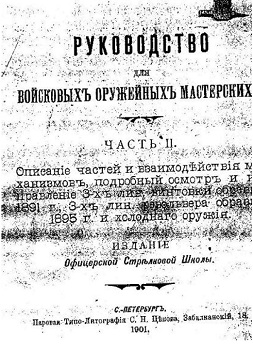 Note that the revolver is often referred to as a "3-line revolver" – the "line" is an archaic Russian unit of measurement equal to one tenth of an inch (or 2.54mm). You will also see the Mosin-Nagant rifle described as a 3-line rifle; this is equivalent to the US designation of "Rifle, Cal. 30".
Anyway, next up is a document entitled "Instructions for Receiving and Making 3-Line Revolvers M1895" (typed, no pictures, and dated 1927):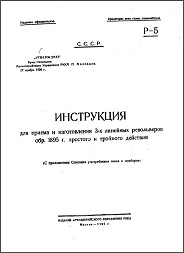 Following that, a 67-page section of a technical repair manual for the M1895 (and the TT33 automatic pistol), clipped out from a larger document. I don't have a date for this one, but it must be post-1930, since it includes information on the Tokarev pistol: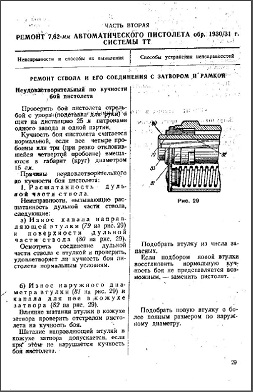 Finally, we have a trio of operators' manuals covering both the Nagant revolver and the Tokarev automatic. The 1940 and 1950 editions are truncated and do not include all the Tokarev information (and the 1950 has a couple torn pages), and the 1954 edition is complete.