We don't have very much information on today's forgotten weapon, which is an Italian machine pistol designed by a gunsmith named Lercker. He worked for Beretta, but also had his own shop, where he designed this pistol.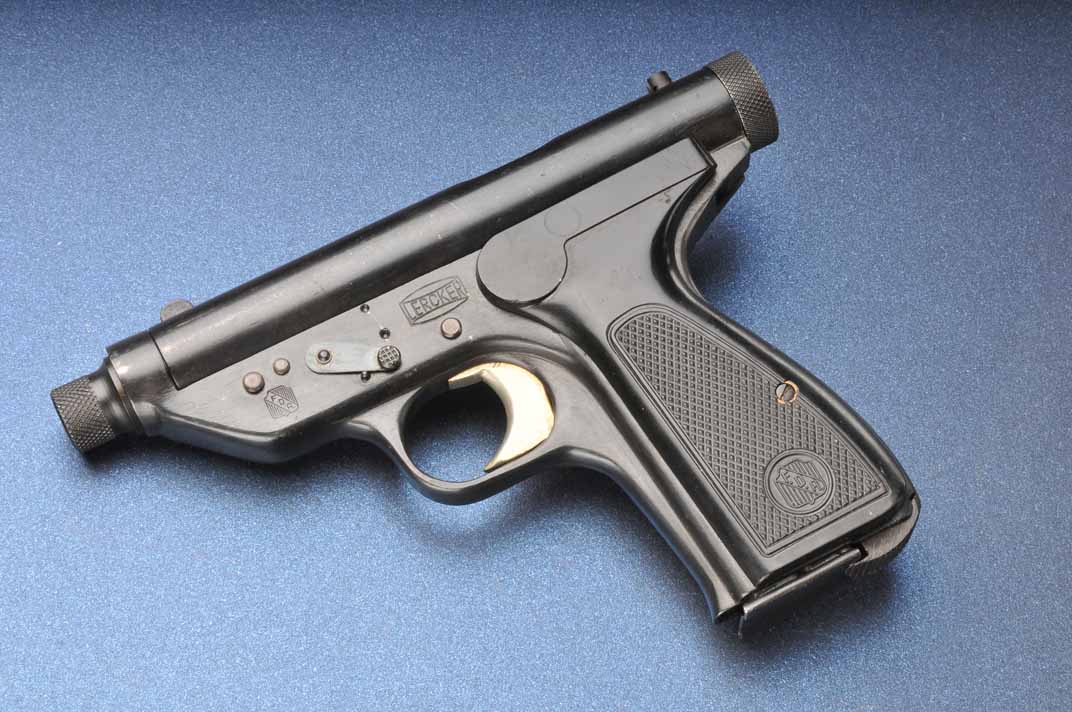 What makes this design unusual is that it's chambered for the .25ACP cartridge, and the gun fires from an open bolt. This is rather inconvenient for a handgun, as it means the bolt/slide must be locked open before a shot can be fired, and that's definitely not a good way to carry a sidearm. There is no hammer or striker; the bolt has a fixed firing pin and the sear is clearly located up in front of the trigger: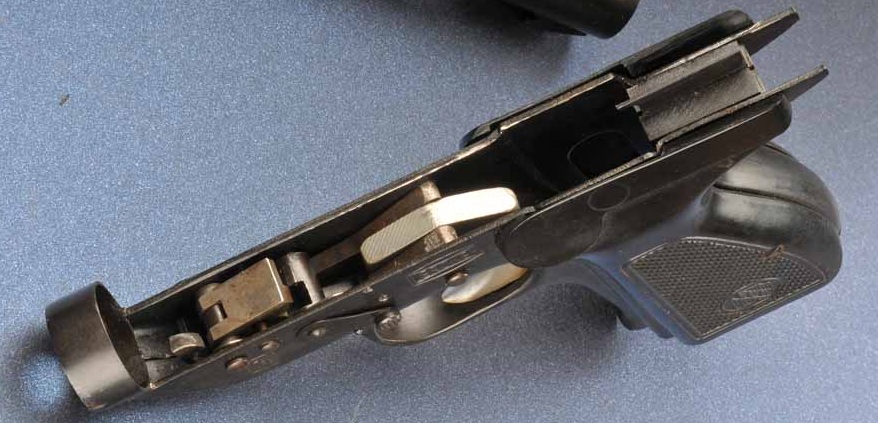 Of course, the utility of a .25ACP machine pistol with a 20-round magazine and 1200rpm rate of fire is also pretty questionable. The Lercker doesn't even make a nod at utility with a shoulder stock.
The date of manufacture of these pistols is unclear; Ian V. Hogg writes that they were made in the 1950s, while the Arms Museum in Terni (Italy) that has this one on display says it was made in the 1960s. The number made is also subject to some dispute, between 150 and 500 in total before they were all seized by the Italian police. Roberto Allara was able to examine one in Terni, and sent us the photos you see here. We have the rest of his excellent pictures in the gallery below, showing disassembly of the piece:
[nggallery id=173]
In addition, the Beretta Museum has two prototype Lerckers in their reserve collection, which Roberto also sent a couple photos of:
[nggallery id=174]
Thanks, Roberto! You can download a zip file of all of these photos here.