Thanks to reader Barton and some connections in Spain, we have some outstanding photos of a couple experimental rifles from the post-WWII era before Spain adopted the CETME rifle. After the war, virtually every major nation was trying to expend upon German small arms technology, and Spain was no exception. They had an advantage in that Franco's fascist government made for an appealing destination for German engineers looking for work (like the team that developed the CETME). Well, the Coruña Military History Museum (Museo Histórico Militar de A Coruña) has a number of experimental designs from the period that lost out to the CETME. For example, the 7.92mm Fusil Asalto CB-51:


The CB-51 was made in two different calibers – the same 7.92x33mm that the Germans used in the StG-44 and other rifles, and also in the new 7.92x40mm cartridge designed in Spain. The 7.92×40 cartridge used a very long, very light bullet in an attempt to meet the Army requirements of a 1000-meter effective range and also a low recoil impulse.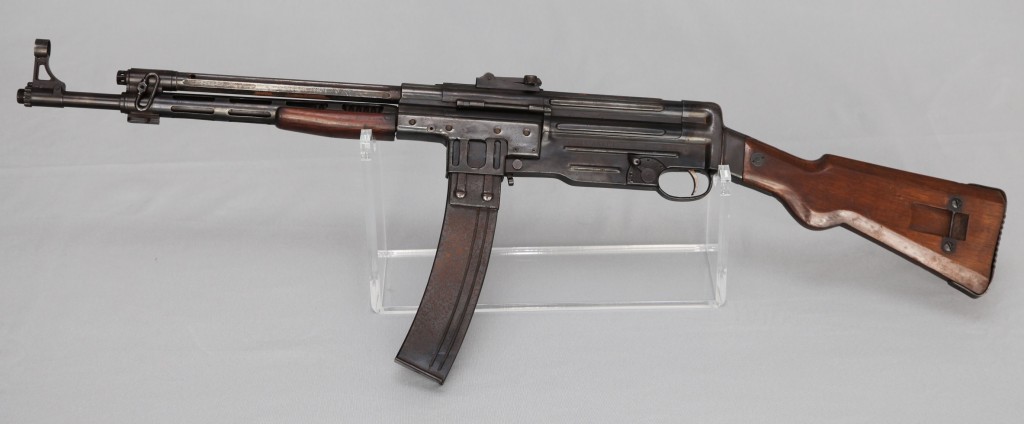 These rifles were designed by Joaquín De La Calzada-Bayo, an artillery officer posted to the La Coruna arms factory back in 1943. We don't have any photos of their internals, but the similarities to the StG-44 are pretty obvious.

Shortly after these two models, another variant was produced, this time in the 7.92x51mm (longer) cartridge. Note that through the open ejection port of the right-side photo you can see what appears to be a bolt and carrier that are functionally duplicates of the German StG design.


I haven't been able to find out anything else about these rifles – but the photos are an outstanding start to learning about them. Thanks to the photographer, José Manuel Candales Diaz, and the gracious permission of the
Spanish Ministry of Defense
to publish them!