It's that time again; another Rock Island auction is coming up this weekend. Once again, there are a bunch of pretty neat and unusual items up for sale, and today we're going to take a look at a few (they also have plenty of much more typical collectible guns, but those are less interesting to me than these…)
First up, just for kicks, is an actual umbrella gun (Lot 3350). Feel like being James Bond (or a better-armed John Steed)? Nothing does the job with the appropriate panache like a .22 revolver hidden in the handle of a folding umbrella. I can't comment on the history behind the piece beyond the German original described by RIA – this sort of hidden gun isn't something I actually know much about. But it is neat!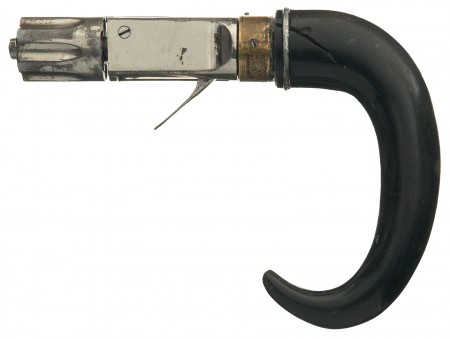 Returning to more familiar territory, we have a Savage model 99 lever action, made under contract for the Montreal Home Guard during WWI (Lot 10). Arthur Savage designed an excellent lever-action mechanism complete with a rotary magazine to allow safe use of spitzer cartridges, but it failed to get the attention of the US military. In fact, the only military contract Savage was able to get for the rifle was with the Montreal Home Guard. You can find information on the contract and the rifles in Luke Mercaldo's Allied Rifle Contracts in America
– but suffice to say that they are quite rare today, especially in this condition.


I think my favorite item in the auction would have to be the Schwarzlose 1898 automatic pistol (Lot 3489). This is a short-recoil operated, rotating bolt pistol designed by Andreas Schwarzlose and tested by several national military forces, including the UK and the Dutch. Both rejected it on account of its small caliber (7.63mm Mauser, the same as the Mauser C96), unfortunately. It appears that several hundred were made, and reportedly most went to Russia while a small number were purchased by Boers. This particular one was captured (probably "liberated" – I doubt it actually saw combat use) in Germany by a US serviceman at the end of World War II.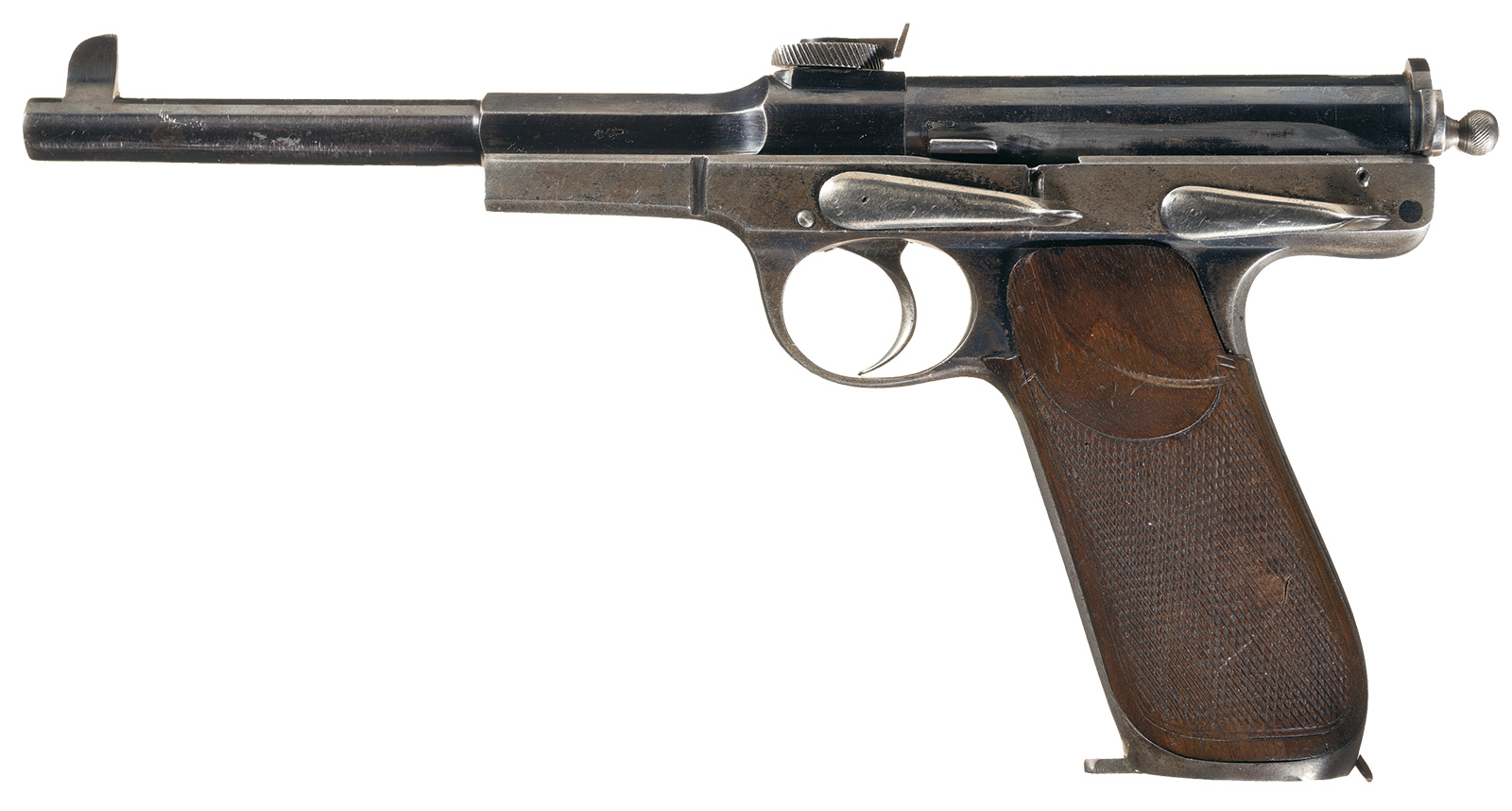 And what would be a good rifle to match the scarcity and cool factor of such a pistol? A Pedersen Self-Loader, of course! (Lot 3608) These were the biggest competitor to the Garand self-loading rifle that would be adopted by the US Army in 1936. Chambered for the .276 Pedersen cartridge, there rifles use a short recoil toggle locking mechanism akin to the Luger pistol's, and a 10-round en bloc clip (which is as difficult to find as the rifles themselves). The biggest drawback to the Pedersen was its need for lubricated ammunition for reliable extraction – although Pedersen designed the cartridges to use a hard wax coating that did not cause the problems typically associated with oil-lubricated ammo.

Too new for you? How about a rejected design form the 1892 Army trials? The Blake repeater (lot 3491) featured a rotary magazine, but one unlike the Krag that would go on to win the trials. The Blake's magazine was fed by removable 7-cartridge round spindles, through a hinged cover on the bottom of the action. The trials reports don't say much about it good or bad, but it was turned down by the military. Only a few hundred wound up being manufactured for the civilian market.

And one more, for people who always need something bigger. Up for sale is a Russian PTRS anti-tank rifle (lot 1578). This was the semiauto Russian WW2 AT rifle, designed by Sergei Simonov…and if that name sounds familiar, it is because he would go on to scale the action down to 7.62x39mm and create the SKS. The PTRS was much more expensive to manufacture than the bolt action PTRD that was developed at the same time (and they both fire the same 14.5mm cartridge), and so most of the effort went into making PTRDs.


Of course, these few guns barely scratch the surface of the auction – but I will leave it to you to scour through the rest of the catalog. If you need some hints, though, you might try these:
Lot 3380 – Lot 1158 – Lot 1081 – Lot 305 – Lot 307 – Lot 315 – Lot 106