Here's an interesting piece – a British prototype 7.62mm rifle based on the Sterling submachine gun. We don't have much information about it, but that is definitely an FAL magazine and a Sterling grip and fire control group.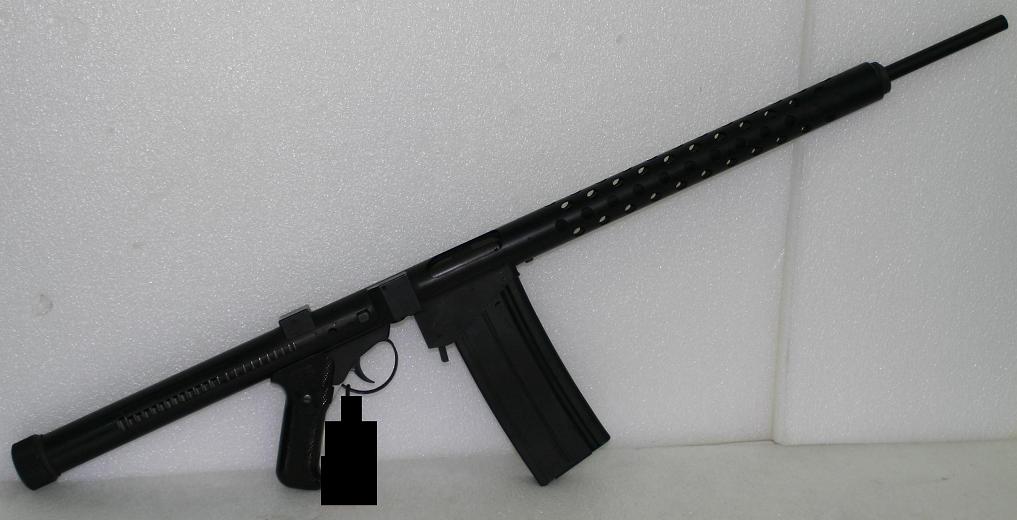 There are a lot of Sterling parts kits out there on the market, and pretty cheap. This would be a very cool build for someone who wanted something a bit different.
As always, you can see the complete gallery (including a number of closeups of the bolt, which would be the hardest part to build) at the British .308 Sterling prototype page in the Vault. If we do have an adventurous soul out there willing to take on a project like this, let us know! We would love to see your work.