Yesterday, we took a look at the Japanese Hamada pistol from World War II – a very rare piece that is extremely difficult to find information on. The only reason we were able to provide as much information as we did was because of Harry L Derby III and James D Brown. Their encyclopedic Japanese Military Cartridge Handguns 1893-1945 has an incredible amount of information on guns like the Hamada – information you just can't find anywhere else.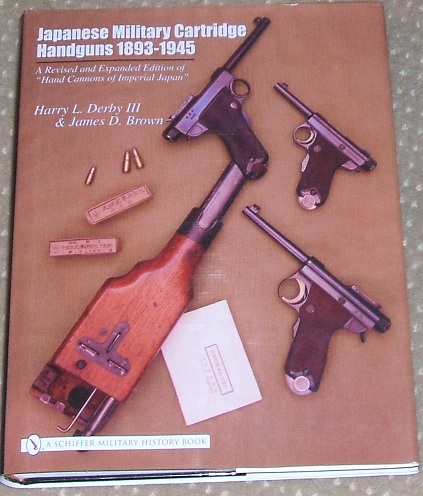 You know it's going to be a good work right from the beginning, with its high-quality printing and numerous glossy color photos. The authors had access to some of the best collections of Japanese handguns everassembled, and went to such lengths as travelling to Japan to interview Bunji Hamada to learn more about his pistols.
As you would expect, the bulk of the book is devoted to the Type and Type 94 Nambu pistols (92 pages and 42 pages respectively). These sections include explanation of changes over the course of production (obviously) in great detail, and include things like magazine variations, grip panel variations, inspection marks, holsters, and oddities like prototype models, cutaways, and in the case of the Type 14, a pressure-test version!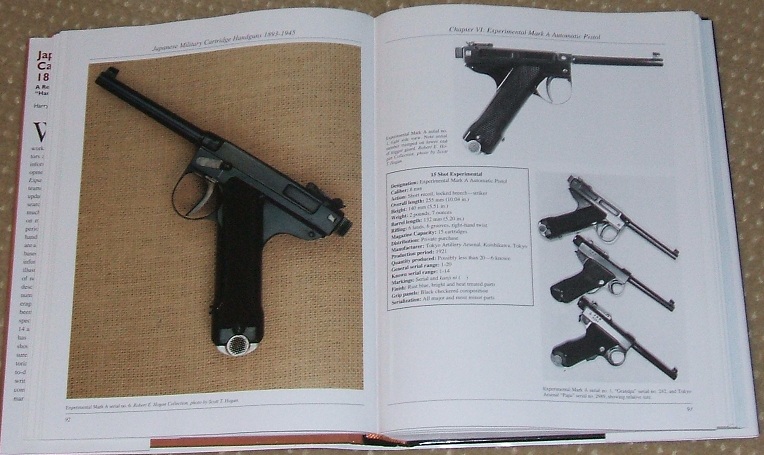 In addition to the main well-known pistols (including the early Baby, Papa, and Gandpa Nambus), Derby and Brown have chapters on several mostly-unknown guns: the Hamada (20 pages), Hino-Komuro (15 pages), Type 26 revolver (9 pages), Inagaki (7 pages), North China version of the Nambu (10 pages), Sugiura (6 pages), various signal pistols (37 pages) and Mark A experimental Nambu (6 pages). Want to know what those all are? Well, this book is the definitive resource.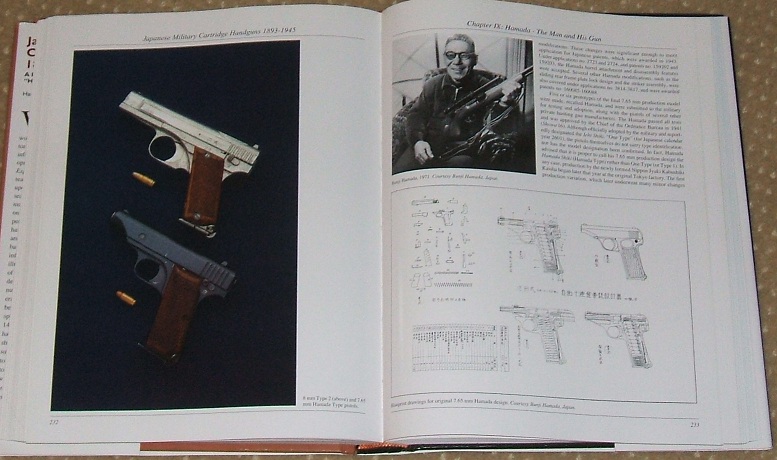 At the end are 8 appendices covering some additional data, like lists of recorded serial numbers, discussion of the relative rarity of different guns and variants with respect to values, and an exhaustive list of the various frame and inpection markings to be found on Japanese pistols, with explanations of their significance.
If you have any interest in Japanese pistols, this work is an absolute must-have. Books of this depth and quality on a narrow subject like this are normally well in excess of $100, and we're sure this one will go there as well once it is no longer in print. You can get it today for a steal, an it will pay for itself the very first time you look at a potential pistol purchase and are able to understand exactly what you are looking at instead of seeing a enigma of odd numbers and kanji. So if Nambus hold any appeal to you (and we think the Type 14 is one of the nicest shooting service pistols we;ve ever fired), grab a copy now, before it goes out of print: