There was a period in the 80s when a lot of new evil black rifles were being developed and manufactured around the world, and import laws changed just as they were beginning to be imported in the US. The result is a whole class of weapons that are very rare here, and the few semi-auto examples of which command pretty steep prices. Guns like the FAMAS, Sig 540 series, and Beretta AR-70, to name a few.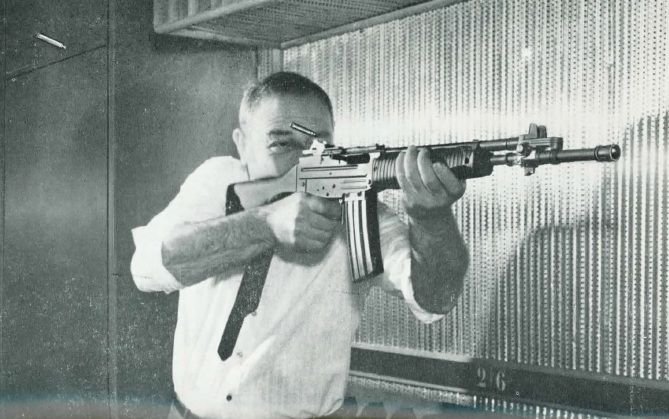 The Beretta AR-70 is an effective and reliable firearm, though it doesn't offer much novelty. The upper and lower receivers are stamped, the operating mechanism is a long stroke gas piston, and the locking mechanism is a two-lug rotating bolt like an AK, M1, or so many other designs. I find the Beretta comfortable to shoulder and fire, but not particularly exceptional.
It was later adopted by the Italian military in modified form as the AR-70/90. Militarily, the biggest change from the original version was the switch to NATO-standard M16 magazines instead of the AR70's  proprietary rock-in magazine. We have a couple pieces of AR-70 documentation on the AR-70 page of the Vault, for those who are included to more reading.