We are deeply saddened today to discover that Robert "Uncle Bob" Faris passed away last Monday, February 13th. He fell ill and was hospitalized on the 3rd and underwent surgery which left him very weak, and was moved to a hospice where he passed. He did not want any visitors or to have his condition known, and it came as a surprise when we found out the news today.
For those who did not know him, Uncle Bob was a veritable encyclopedia of gun knowledge. He got his first machine gun – an 08/15 German Maxim – at age 12, and went to school in Trinidad Colorado where he studied gunsmithing. After a brief stint as a civilian at Aberdeen Proving Grounds he enlisted and shipped out to Korea, where he saw 14 months of service – much of it spent repairing and experimenting with weapons.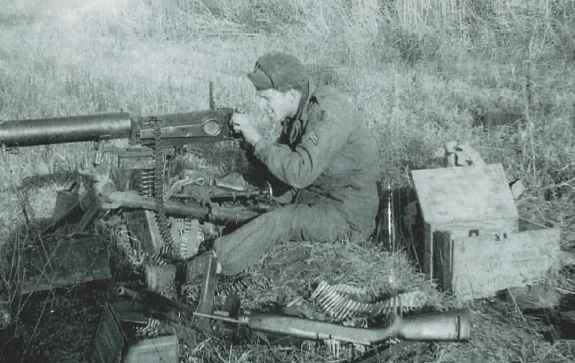 On his return to the States, Bob went back to his position at Aberdeen working in weapons testing and development. He transferred to the Yuma Proving Grounds in 1971, and ultimately retired in 1985. Throughout this time he spent his free time collecting military arms, amassing a collection rivaled by few others in the world. Bob was an avid shooter, never one to leave an interesting gun on the shelf unfired and he never stopped enjoying time on the range.
Robert Faris was an invaluable friend of Forgotten Weapons – we could not have made this site what it is today without his generous assistance. He was one of the great folks of the gun community, and will be missed by all. Godspeed, Uncle Bob.