I was sent those photos by reader Marcus K (thanks, Marcus!) showing a pistol in the Polish Home Army Museum in Krakow. The gun is a Bergmann M1910/21 semiauto pistol which has been modified in a couple ways – allegedly by fighters during the Warsaw Uprising.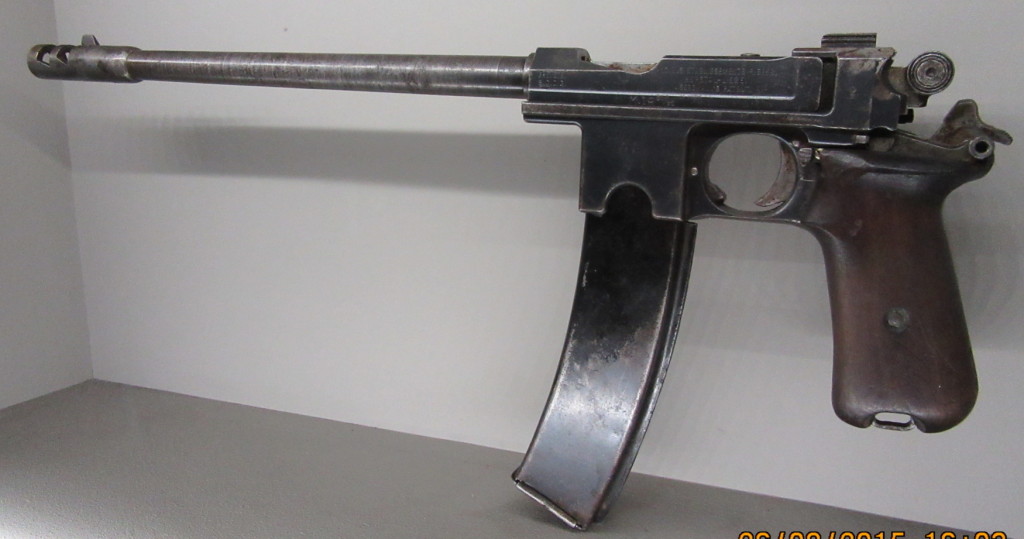 The main modifications are pretty obvious – the barrel has been lengthened and the magazine replaced with a much larger one. The original barrel would have been just 4 inches (101mm) long, and the new barrel looks to be closer to 12 inches (300mm) plus its muzzle brake.
The original magazine would have had a 6-round capacity, and fit flush with the bottom of the magazine well. This new magazine is a modified Soviet PPS-43 magazine. The rib on the back of the magazine has been cut off at the magazine well, along with the protruding tab on the follower, and presumably a new magazine catch hole has been cut to fit the Bergmann's magazine catch.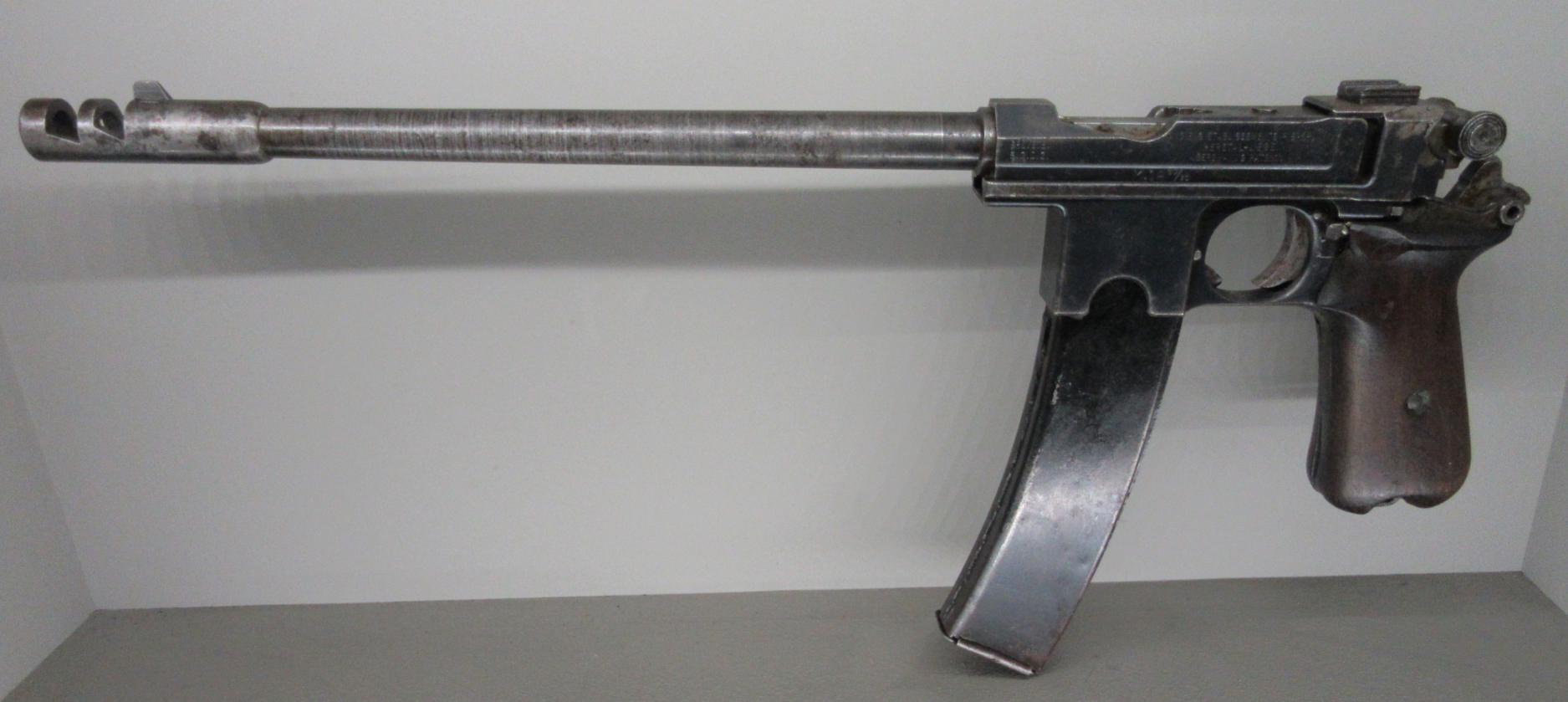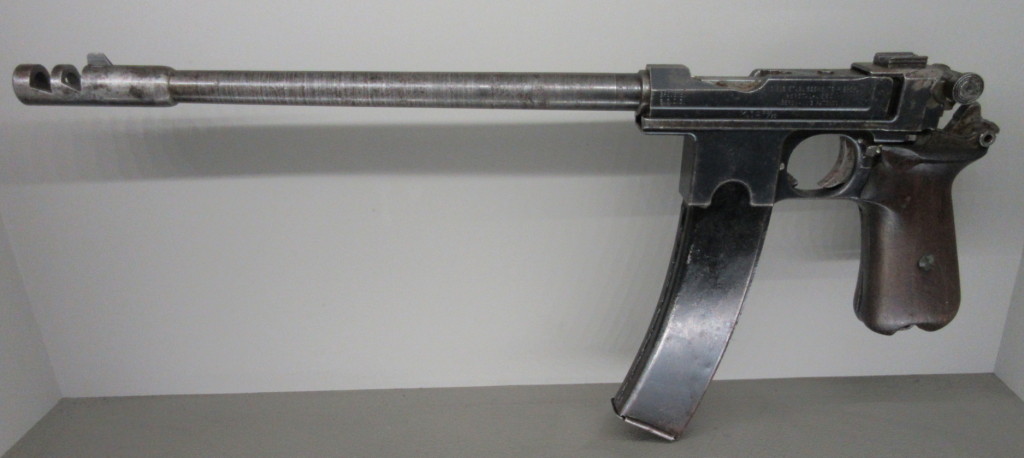 Just looking at the gun, we can tell it's not in such good shape internally – both the bolt and the slide are sitting out of battery. That means the springs are gummed up with grease at best, and broken or missing at worst.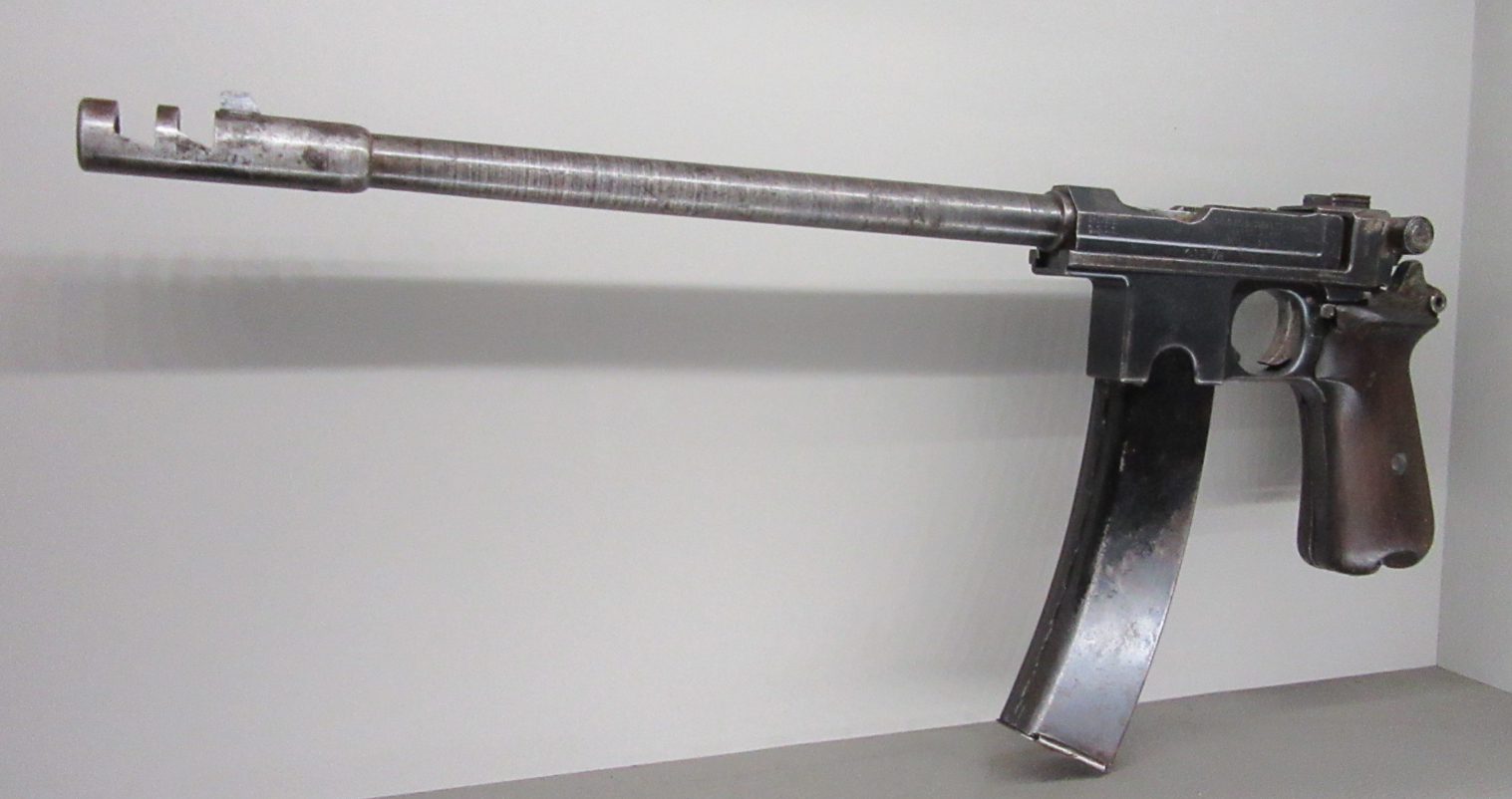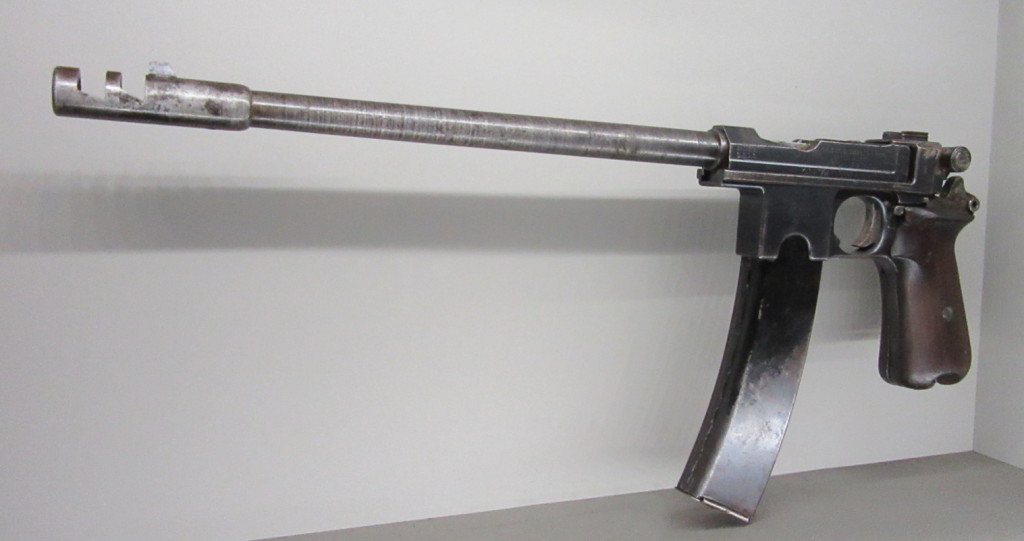 There are also a bunch of questions that the gun raises:
Was the caliber changed to 7.62x25mm Tokarev or was it left in 9mm Largo? The PPS-43 magazine would fit either cartridge, and if the magazine was available it might mean that the gunsmith had a source of Tokarev ammunition as well.
Was the gun re-sprung on account of the new barrel? That barrel adds a lot of mass to the recoiling parts of the design, and it might need a lighter spring to run reliably. Of course, if it was rechambered for 7.62 Tokarev, that might provide the extra energy to cycle properly.
Was the gun left semi-automatic or was it also modified to fire full-auto? There is a what looks like a button added just behind the trigger which is not normal for the 1910/21. I suspect that is a semi/full selector switch added by whoever did the work on this pistol.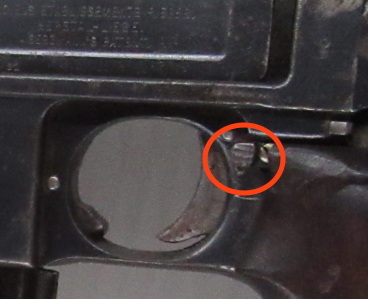 Now, I personally would prefer to have either a semiauto pistol with a short barrel or a full-auto capability coupled with a longer barrel and a shoulder stock to make the weapon controllable, but in circumstances like the Warsaw Uprising people would have different preferences and opinions. Some people always will gravitate towards machine pistols for the perceived firepower (even if it can't be exploited effectively), and sometimes concealment will take priority over utility.