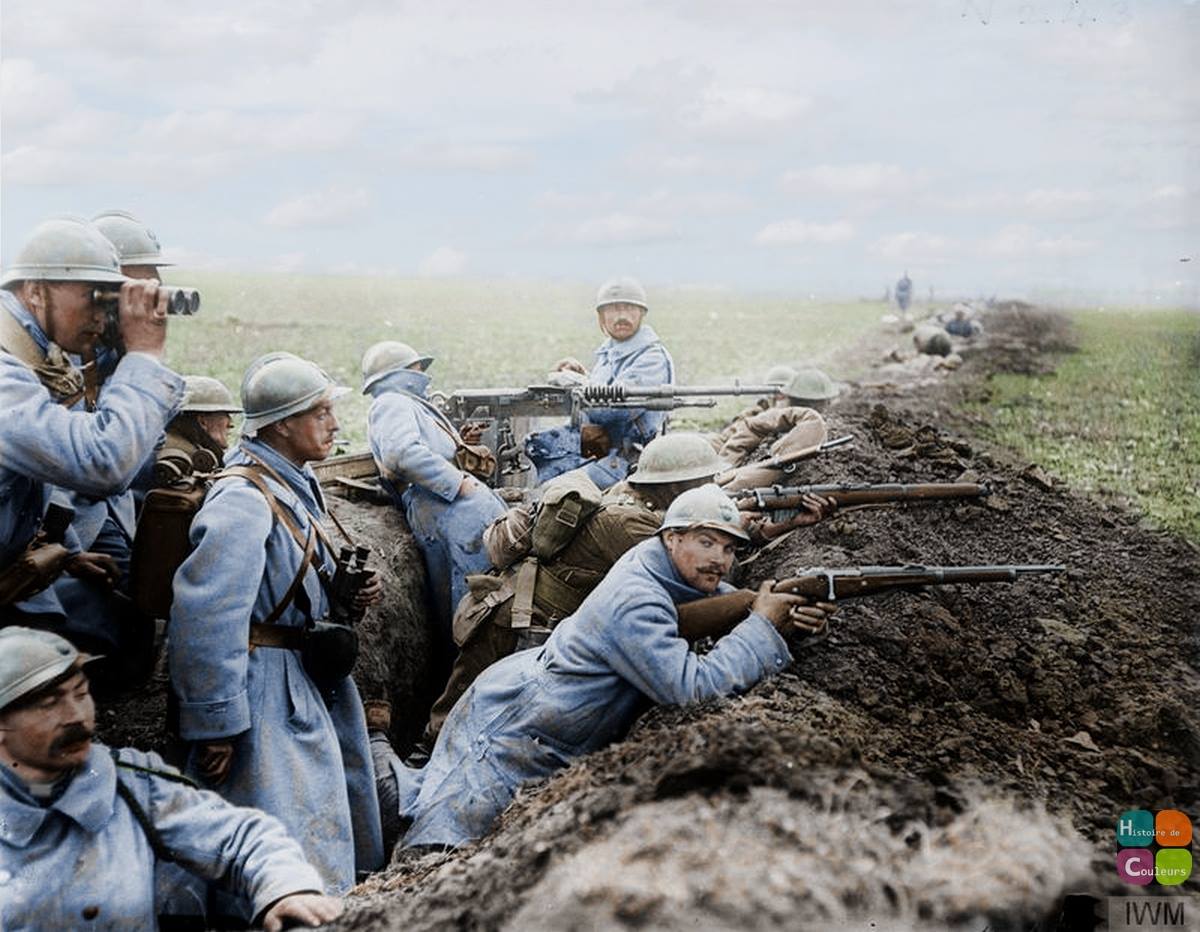 Actions of the Somme Crossings. Men of the 20th British Division and the 22nd French Division in hastily dug rifle pits covering a road, Nesle sector, 25th March 1918.
the Frenchman in the foreground has a Modele 1892 Mosqueton, and the British man behind him has a No1 MkIII* SMLE. The machien gun in the back is a Hotchkiss 1914.
Original Source : IWM – Catalogue number: Q 10809; Colorized by Histoire de Couleurs Facebook Group.