As far as I have been able to tell, the Canadian Rangers are the last formal, first-world military organization still using a WWII-era bolt action rifle as a standard-issue weapon (correction – the Danish Slædepatruljen Sirius, a similar type of unit in Greenland, still uses the M1917 Enfield in .30-06). Well, until now anyway.
Who are the Canadian Rangers? They are an element of Canada's military Reserves, tasked basically with patrolling the uninhabited areas of northern Canada (some 4 million square kilometers), providing eyes and ears to the military. The Rangers number about 5,000 men and women (many of them ethnic aborigines), and while they are not really combat forces, they are working in some extremely harsh environments, often alone, and are issued rifles for self defense while carrying out their duties. Since the force was founded in 1947, those rifles have been No4 MkI Lee Enfields – Canada's standard service rifle at the time. Well, back in 2011 those Enfields really became a problem as spare parts inventories began to run out.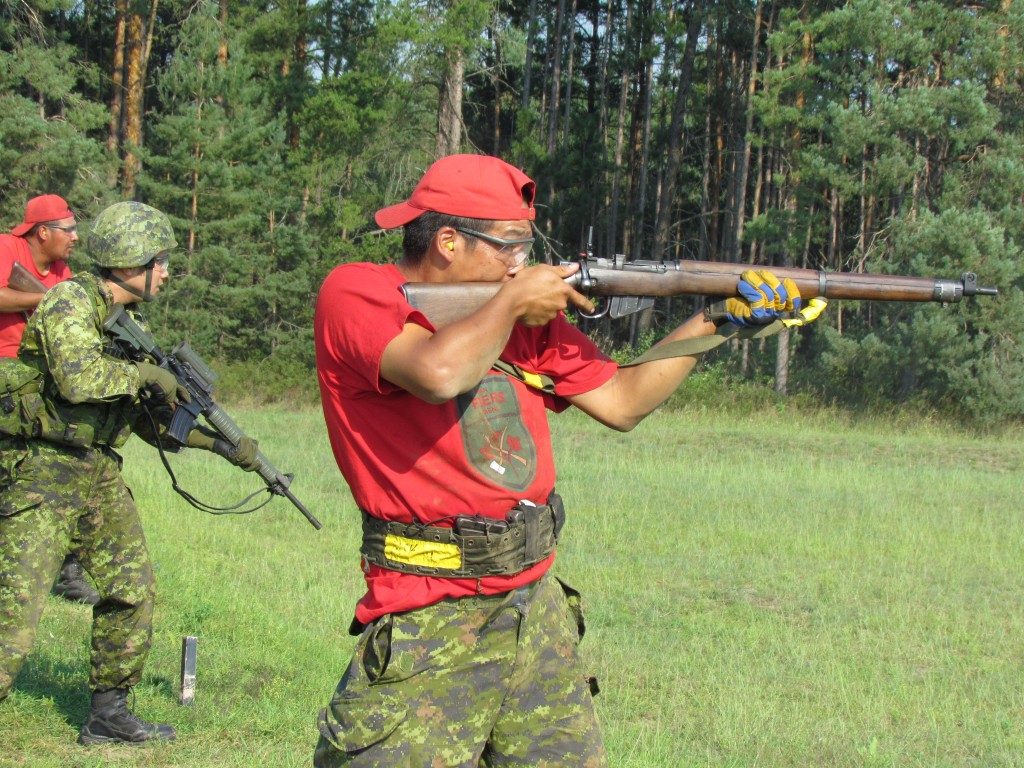 You may be thinking to yourself that Enfield parts are not difficult to come by, right? Lots of that stuff still out there. Well, the Rangers were maintaining a stock of 5,000+ of these rifles, and they were not being coddled. These rifles spend a lot of time being dragged around the arctic ice, muddy spring forest bogs, in lakes and rivers and streams in kayaks, canoes, and motor boats, on horseback, surrounded by ocean salt water off the coasts, and contending with the occasional angry polar bear or moose. "Spare parts" for that sort of maintenance job is a very different thing from needing to order a new extractor from Numrich or replace a cracked handguard. It really was only a matter of time before the available NOS parts supply ran out.
The question then became what would replace the No4 Lee-Enfield. That was a truly excellent rifle which could contend with the abuse it was subjected to by Canadian Ranger activities. After several years of looking, it appears that a tentative replacement has now been chosen: the Sako T3 CTR (Compact Tactical Rifle), with a few custom features.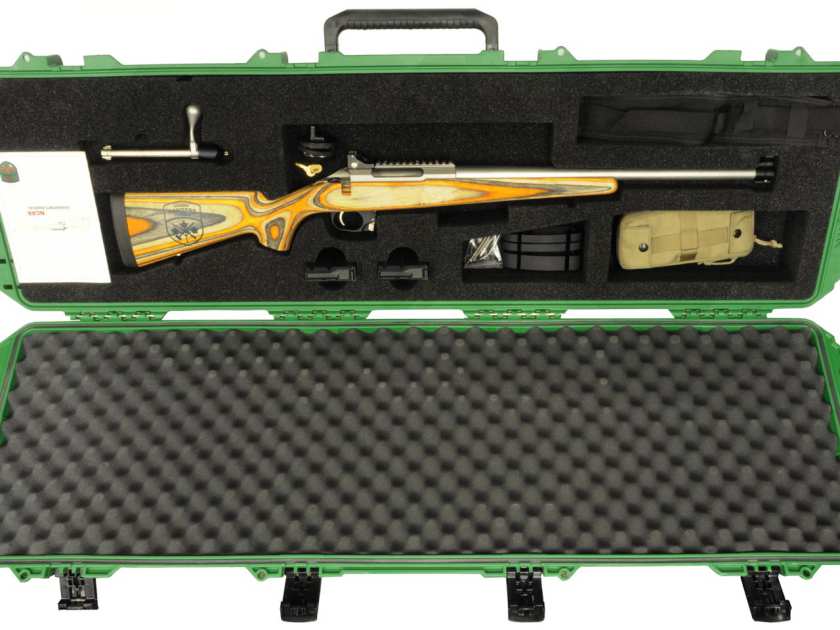 The rifle is a .308 bolt action which uses detachable box magazines – it will be able to deliver basically the same amount of firepower as the Enfields. It differs form the stock Sako T3 CRT in a couple of ways – a bright laminate stock, an enlarged bolt handle and trigger guard (for use with gloves), and robust protected iron sights in addition to a scope rail. I haven't been able to determine for sure, but it appears that scopes will not be standard issue, just iron sights.
While the design is being licensed from Sako, actual production will be done by Colt Canada. The first 125 prototype rifles have been delivered (they were made by Sako directly), and will undergo field trials with the Rangers. If all goes well, production is scheduled to begin in mid to late 2016, with an expected 6500 rifles to be made. Of course, one does have to wonder what impact Colt's bankruptcy in the US will have on their ability to fulfill that contract, so I reached out to a spokesman at Colt Canada. They informed me that Colt Canada is wholly owned by Colt Defense, but is a self-sustaining operation in Canada. That may be PR whitewashing (if anyone has firsthand understanding of Colt Canada's business status, please let us know in the comments below!), but if it's true then the new owners of Colt (whoever that ends up being) will hopefully allow the Canadian division to remain healthy and produce these rifles for the Canadian Rangers.
Alas, it appears that the Canadian government will be destroying the remaining Enfields when they are replaced. Very unfortunate to lose that group of historically very cool rifles. On the other hand, it does sound like Stoeger Canada (the Canadian importer for Sako) is at least considering offering the T3 CTR with the same custom features (less the Ranger logo and possibly the exact stock color) on the civilian market. That's not official, and I am waiting to hear back from them on the question – I will post an update when I have a firm answer from them. It would be neat to have an example of the new Rangers' rifle…