A few things that have backed up and are worth sharing…
First off, I had the opportunity to be on a local radio program with my friends Karl and Aaron. It was a lot of fun, and I think it turned out to be a pretty entertaining couple hours. We discussed computer security, gun history, and answered a bunch of callers' questions. If you're looking for something to listen to today, you can find the show recorded and online here:
Part I – Liberty Watch
Part II – America Armed & Free
Second, an interesting set of photos I came across of arms captured in Iraq in 2003. Some is quite predictable (like rows of DShK machine guns), and some is unusual and interesting – like the Lebel, Berthier, and Roth-Steyr 1907 pistol.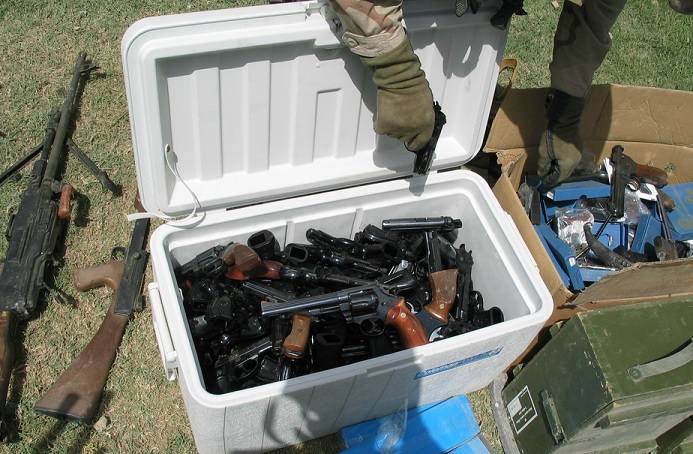 Want more of that? Here's another series of photos taken in 2004/2005 of other captured arms…
And last but not least, I'm very happy to announce that I have formally joined Armament Research Services as a staff researcher. I'm excited at the prospect of doing some fun and interesting work with them in the coming year and beyond!