In the aftermath of World War II, Switzerland began looking into semiautomatic rifles to replace their K31 rifles. One of the resulting designs was the SK46, produced in very small numbers by SIG at Neuhausen (the others were the AK52/53 and the design that became the Stgw-57).

The SK46 closely resembled the K31 straight-pull bolt action rifle, but operated entirely differently. The SK46 uses a tilting bolt to lock instead of the rotating bolt of the K31. It is also semiauto, of course, using a gas piston tapping gas from  position just in front of the chamber. The SK46 included a non-reciprocating bolt handle, which also functioned as a selector switch, allowing the rifle to be used like a bolt action and not automatically (the primary use of this function was for firing rifle grenades).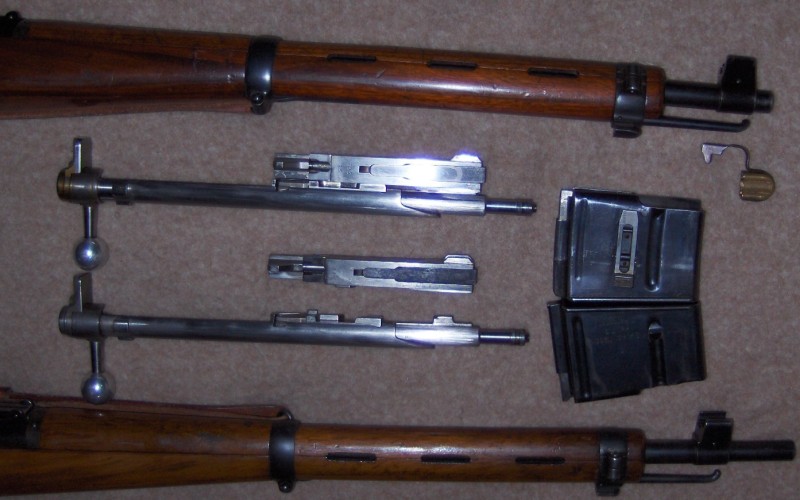 Two versions of the SK46 were made, one in 7.5 Swiss (6 round magazine capacity) and a more limited version in 8×57 Mauser (5 round capacity). The 8mm version can be identified by its barrel extending about an inch beyond the front sight, while the 7.5mm rifles have the front sight right at the end of the barrel. The design was quite accurate, and most of the rifles made included a 2.2 power optical sight. Ultimately, the design was rejected in favor of the roller-locking Stgw57, and SK46 rifles only exist in small numbers today.
We also have a short original manual for the SK46, printed in English: