Not too long ago, a pretty serious machine gun collector named Richard Wray passed away, and his estate is auctioning off his collection, which includes 80-odd transferable machine guns – nearly all of them very interesting historical pieces.
I won't get into my personal thoughts on the merits of leaving one's collection to the auction block rather than designating at least some particular pieces to go to friends and fellow collectors who will truly treasure them. For all I know, Mr. Wray did in fact do that. But since the bulk of his collection is coming us for grabs to the highest bidder, it is at least an opportunity for some cool guns to see the light of day for a time before disappearing into another safe.
Most folks are going to drool over the pictures of the guns and have their eyes glaze over browsing through dozens and dozens of them…but you should take a closer look, because there are some opportunities here for both folks new to the NFA world, and people who have some money to spend and want a very unique piece. We've seen teasers of the sale before, but the whole thing is available to see online now. So let me suggest a couple specific items:
First off, when I was trying to figure out what to get for my first machine gun, I decided on the Vickers as the ideal gun, at least for me. It is easily and non-destrictively converted to 7.62x54R for cheap shooting, it is an absolute monster of reliability, it is historically significant, looks great, and perhaps best of all, is relatively common on the NFA Registry and thus relatively undervalued. There are no less than seven Vickers guns in this auction, which makes it a great chance to pick one up. For the seriously awesome collector, there is actually a Class C/T gun among them; a model made in very small numbers with a pistol grip for use in armored vehicles: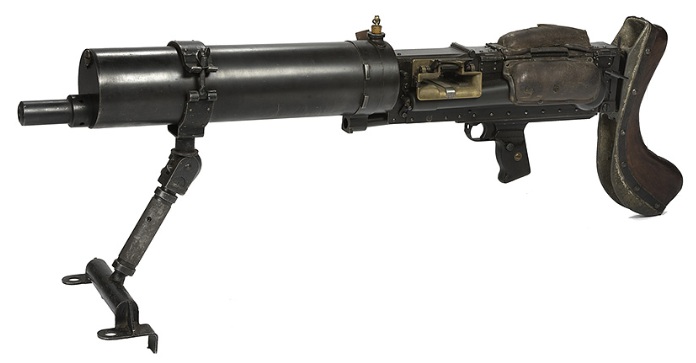 If you want something a bit more esoteric, how about a twin mount of French Darne guns in an AA mount? They are a pair designed for this mount, so they are mirror images of each other to facilitate loading, charging, and ejection. I don't know what the final price will be, but the Darne has none of the popularity of the Bren or MG-42, so this could be a good opportunity for someone who wants to play outside the box.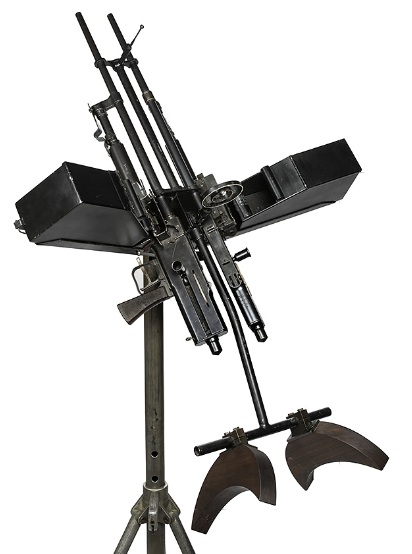 For the really budget-minded shooter who doesn't mind being sneered at by folks who don't know any better, there is a Japanese Type 11 and a Chauchat. I really wish I had the money to take a shot at either one of those – the Type 11 is a virtually unique design with its hopper feed, and I have a weird compulsion to get myself a Chauchat and practice with it until I can outshoot guys with BARs in "practical" shooting courses.
Okay, but let's go back up-market for a minute. I would like to think that we have some pretty accomplished machine gunners reading the blog, and there is a piece for them here as well. There are very few collections out there that would not be really anchored by a gorgeous Swiss Maxim complete with optics and accessories: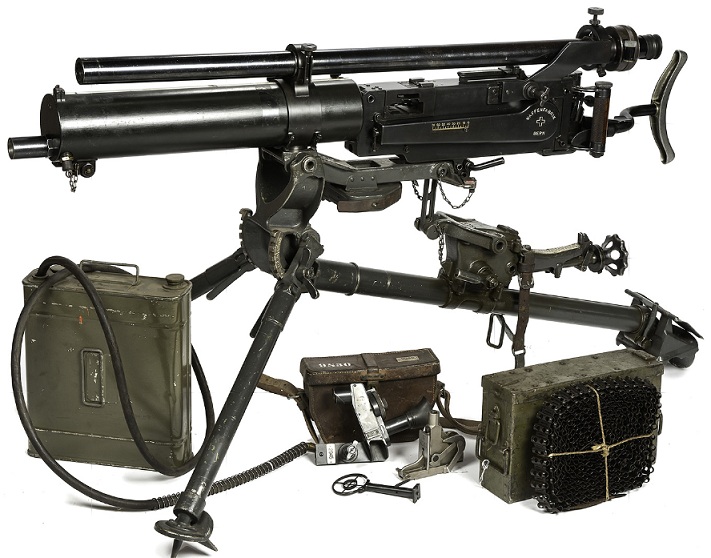 Yeah, it will probably bring more money than my house. But when you get to a certain point it's just money, right? I just hope that whoever does end up with it keeps it somewhere that young developing gun nuts can see such an exquisite example of craftsmanship.
Okay, back to earth before I sign off for the day. What might be the most interesting balance of shootability, obscurity, and affordability (well, assuming we can put any faith in the estimated prices) is the Dreyse 1912. It wasn't as reliable as the Maxim (its mechanism is totally different), but it weighted just 37lb empty, making it the lighter than any of the water cooled Maxims). It uses standard Maxim belts and is chambered for 8mm  Mauser, making it a relatively practical gun to shoot, as heavy machine guns go. It is one of the rarer German machine guns as well, and a design that did not survive past WWI, and that makes it pretty interesting (to me, anyway). And finally, it's estimated price is lower than most new cars. You might not be able to ever find spare parts, but you'd definitely be the only one on the line with a Dreyse.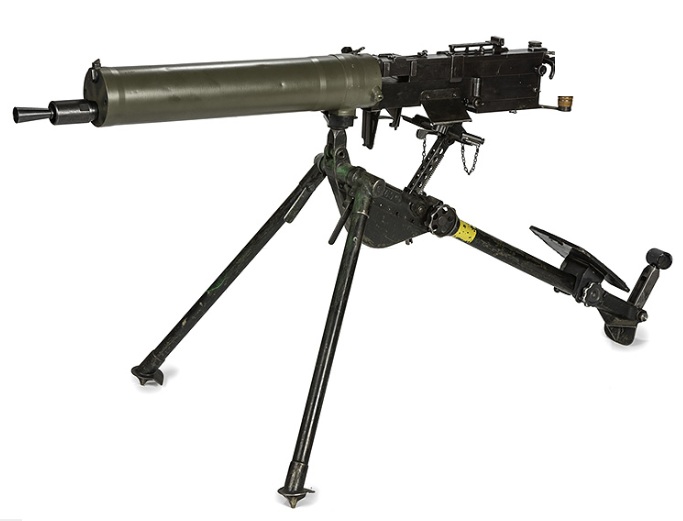 I've barely scratched the surface of what is available in this auction, so you should definitely go check it out and see the other guns. Even if you don't have the money to buy a Carcano right now, it's worth the time just to see the excellent photography of these really rare machine guns. All I ask is that you let me have a shot at getting the Schwarzlose 1908. 🙂