Well, it's been another yet and another SAR West gun show. As I mentioned before, this is the only gun show around here that I attend – because you'll find more great stuff at it than at all the other shows through the year put together. This year was no exception – we have lots of great stuff for you guys that will be going up in the next couple weeks. Lots of photos of really interesting guns, and some great interviews.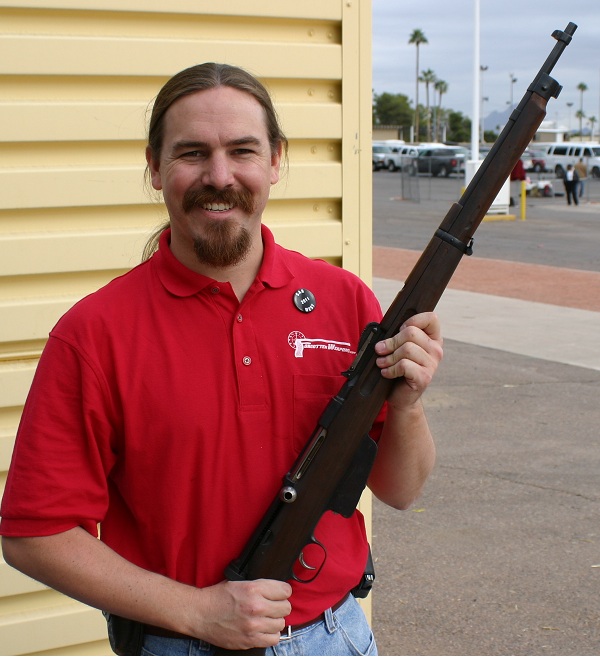 One other thing that happens at SAR West each year is a meeting of the NFATCA, a trade association for dealers in NFA weapons (suppressors, machine guns, destructive devices, etc). There were a couple ATF reps there this year, who presented some statistics to explain the long wait for NFA transfers to be processed (I'm about 5 months into mine right now).
The number of NFA transfer requests has increased by about 10,000 per year since 2005, and there have been 105,000 received to date this year (that's about 320 transfers per day!). ATF says they have 22,000 transfers sitting in the office right now waiting to be processed. On the one hand, this is reprehensible – we would never stand for a 5 or 6 month wait to apply for a permit to buy a book or a license to join a church (the notion of even having those permits would be unacceptable). But on the other hand, I find this massive growth in NFA purchases very heartening. Even if these transfers take months and months to be stamped by the bureaucrats, it means tens of thousands more people discovering the cool things that they really can purchase and use. More machine guns and suppressors and SBRs is an excellent thing for the shooting and collecting communities.
I'll have more on some other ATF developments tomorrow. We don't normally go into politics here, but I think this info is interesting and valuable to know. Until then, here are a few more previews of what's coming up from our time at the show: