We have a couple cool items from Ronaldo Olive today. In response to some comments on the Brazilian PASAM Mauser pistols, he sent over these photos of the Rio de Janeiro military police with Madsen light machine guns:
These Madsens came from the Brazilian Army, and were converted from 7×57 Mauser to 7.62 NATO by IMBEL, at the Fábrica de Itajubá factory. They are used in narcotics raids in the slums of Rio when heavy firepower is needed. Photos are courtesy of PMERJ Corporal Bloomfield.
Ronaldo also sent us a photo of a rifle that was found by the Rio police in a raid, that we haven't been able to identify (and neither have they, apparently). Here it is: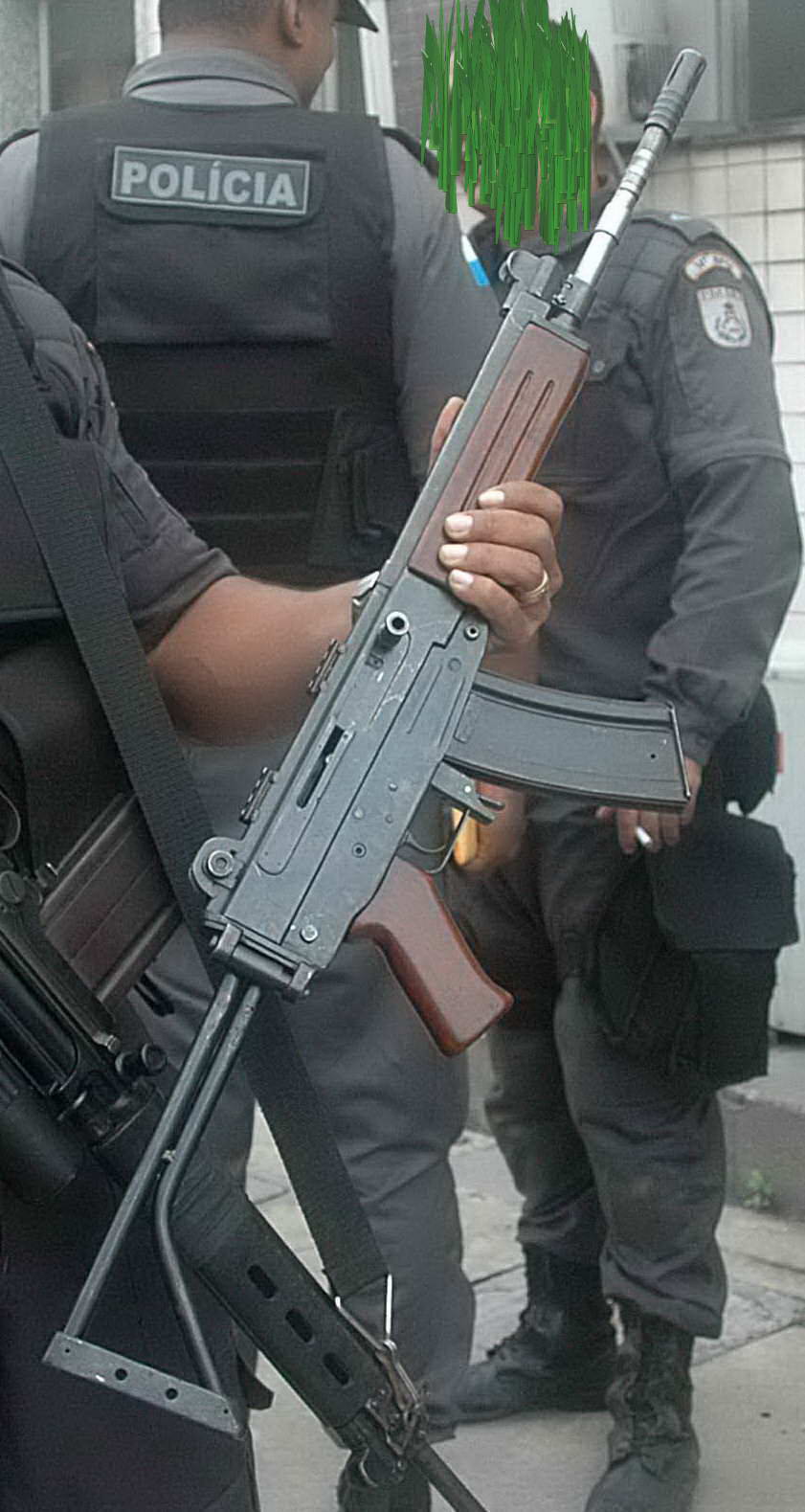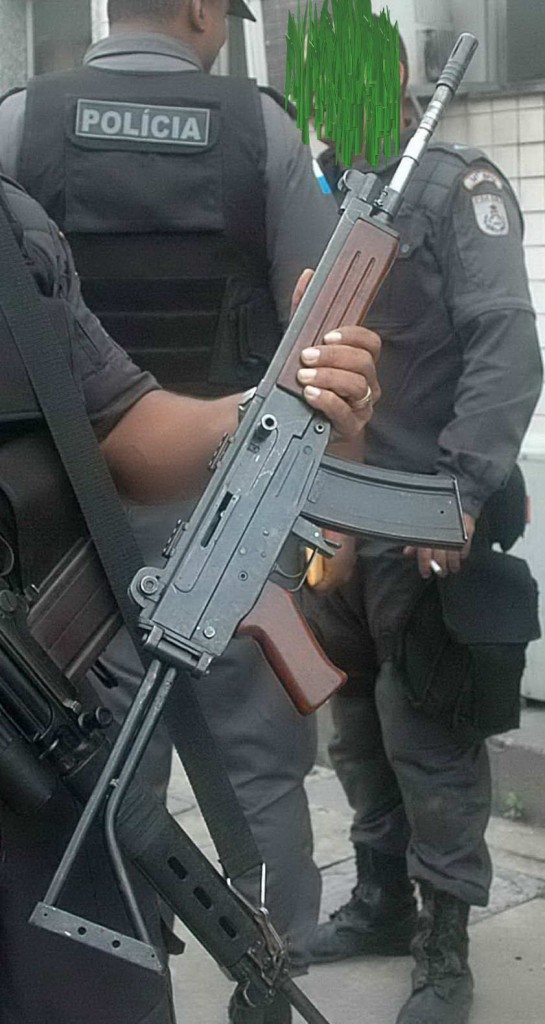 It has some elements that look familiar (Galil mag catch, FAL gas block, AR-70 lower receiver), but we can't quite put it all together. Any ideas? It apparently had no distinguishable markings.