Something new and something old today…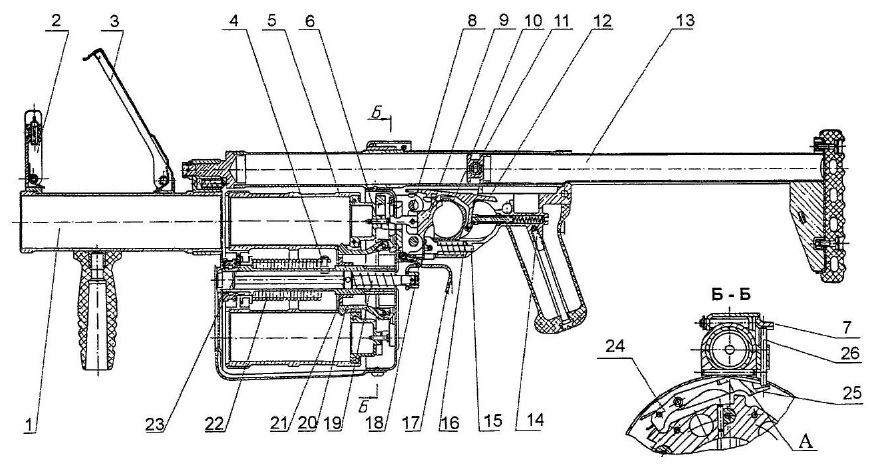 From long-time contributor Hrachya, we have a Russian manual for the RG-6 grenade launcher. This is a pretty recent design, having gone into production in the 1990s. It fires the same 40mm caseless grenades used by the older GP-25 underbarrel unit found mounted on AK rifles, and has a 6-round rotary cylinder. The cylinder is manually wound up during loading, like the Manville gas gun or the modern US/South African Milkor grenade launcher. In fact, the RG-6 appears to be largely (although not entirely) copied from the Milkor. I had a chance to visit the factory where those are manufactured, and you can see the tour here:
At any rate, this RG-6 manual is all in Russia, with a handful of diagrams and photos towards the back for those of us who can't read it. Thanks, Hrachya!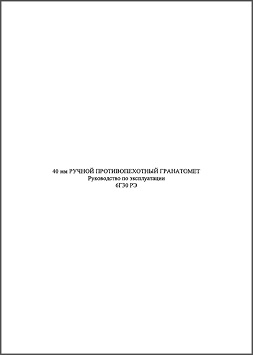 For folks who aren't interested in something that new, I also have a neat piece of video showing artillery being repaired in a German WWI arms repair depot in 1916. Posted by the Bundesarchiv (a fantastic collection of wartime photography), it comes to us form Keith, via a post at PracticalMachinist.com.