Current events are not typically something that Forgotten Weapons is going to comment on, but the recent unpleasantness in France has brought to light a firearm that folks may find interesting – the Mousqueton AMD.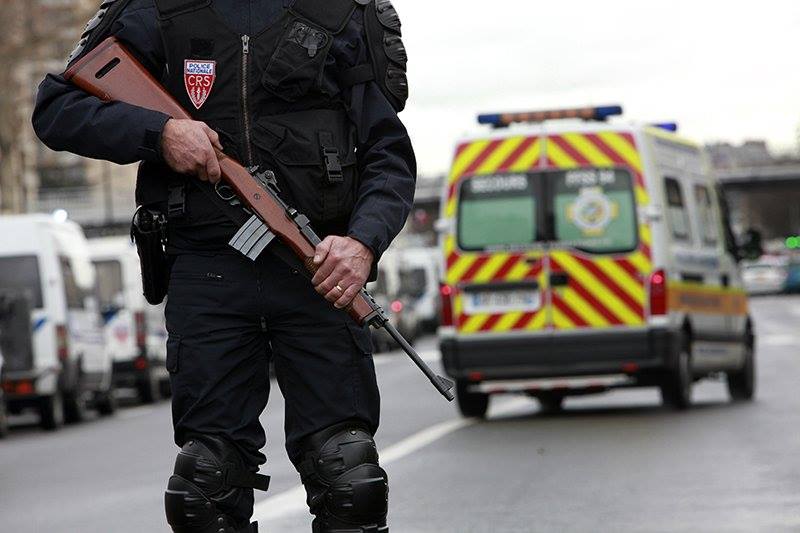 When French national police and security forces decided to replace the MAT-49 submachine gun as a standard weapon, they decided to look for a light carbine. Something less obviously military than the FAMAS was desired, and the natural choice was the Ruger Mini-14, whose slightly civilian appearance is often considered to be one of its primary strengths. Ruger licensed the design to the French, who have assembled them in-country with a few changes from the normal production model we are used to seeing here in the US.
The guns come with rubber buttpads and sling cutouts in the stock, as well as a slightly modified style of charging handle. They remain chambered for the 5.56mm NATO cartridge (which as a military caliber is requires a license for civilian use in France). The fire control system has a selector to allow semiauto, 3-round burst, and full-auto fire, and the receiver heel is marked specifically for the French: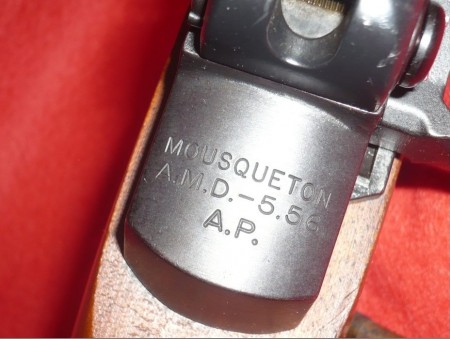 "Mousqueton" is of course the French term for carbine, and the "A.M.D." stands for Armements et Moyens de Défense which translates roughly to "defensive arms". The "A.P." is a property marking for the Administration Pénitentiaire, or Prison Service.
All in all, a good choice of weapon for the purpose. I don't have any information on how they have performed in practice for French security forces, but I expect they have done the job just fine.