The LF57 was the first production submachine gun made by the Italian Franchi company. It was introduced (as you might expect) in 1957, and was adopted by the Italian Navy a few years later, in 1962. That was the only major contract it won, though, as there was significant competition in the SMG market at the time – including the also-Italian Beretta PM12, which won the Italian Army contract.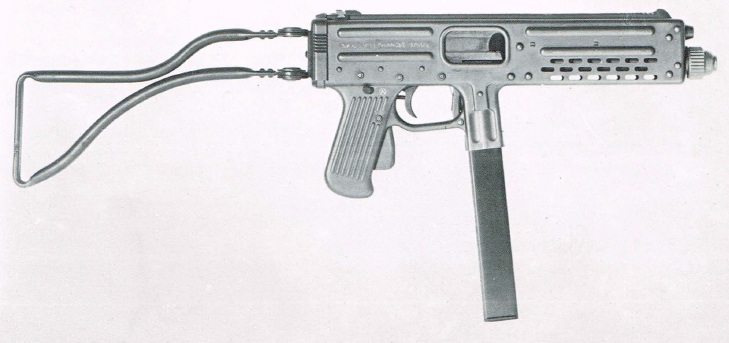 The LF57 is a simple and effective design, made largely with steel stampings. The barrel is held in place with a barrel nut like the Uzi or Madsen M50, and operation is accomplished with a simple blowback mechanism. The majority of the bolt mass is located above the barrel – this looks like a gas piston, but is not. The weight of the bolt keeps the rate of fire to a manageable 460 rounds/minute of standard 9x19mm cartridges. Most internet sources list the LF57 as using 20- and 40-round magazines, but the original Franchi brochure (see below to download) we have indicates a 30-round magazines was provided with the gun.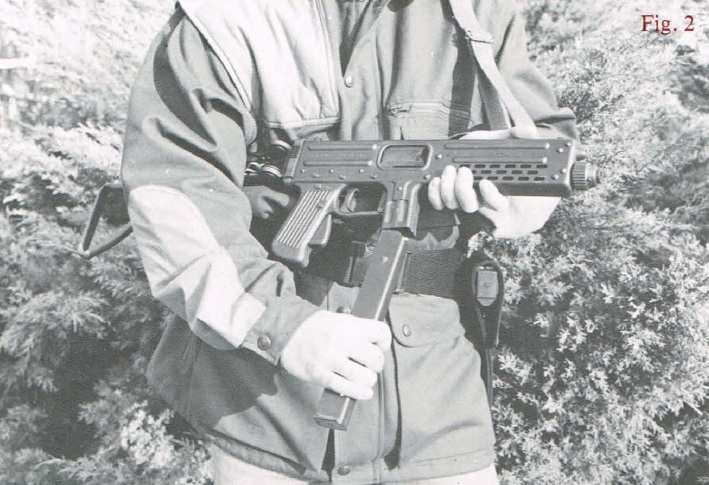 The LF57 did not have a manual safety, but was built with a large grip safety in the front of the pistol grip. A push-button selector at the top of the grip allowed the shooter to choose semi or fully automatic fire. In recognition of the close-range use of submachine guns, Franchi zeroed the fixed iron sights at a range of just 50 yards.
You can download a copy of an original Franchi sales brochure on the LF57 from the Franchi LF-57 page in the Vault, or right here: