The EM1 was an experimental British rifle developed in the late 1940s, and was definitely the high-tech wonder rifle of its day. It was a bullpup-style design before that was a trend, and used a roller locking action take right from the fancy German arms captured during and after WWII. It was not adopted, losing out at the time to the visually similar and mechanically different EM2 rifle, which then fortunately lost out the the FAL. Field stripping the EM1 (and EM2 for that matter) is not a huge task, but disassembling the bolt is an absolute nightmare in anything resembling combat. Doing it on a clean workbench is tricky enough.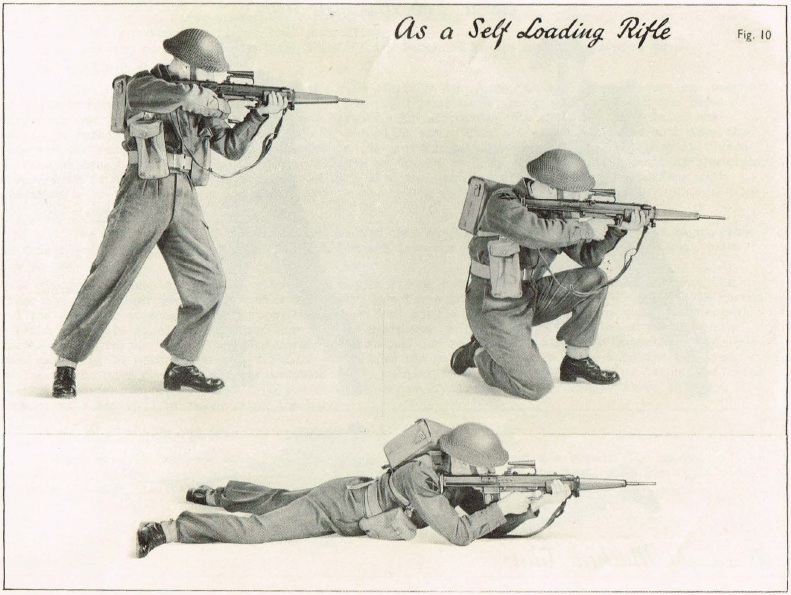 The EM1 was chambered for the .280/30 cartridge (also known as .280 Enfield), which was a capable intermediate cartridge, and made the rifle controllable both in semiauto and fullauto firing (especially when using the optional bipod). One interesting element noted in the EM1 manual was the inclusion of a built-in stripper clip guide in each magazine: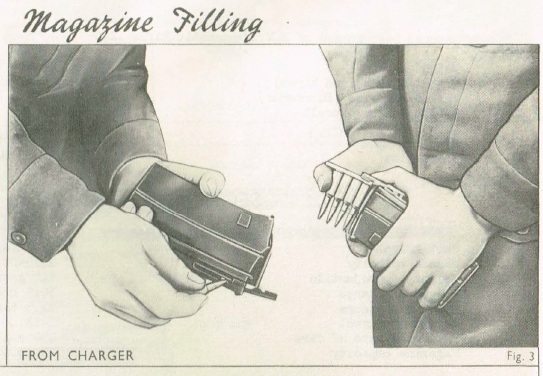 Interestingly, the EM1 we have examined in person had a magazine that did not have this integrated guide, although we have also seem other EM1 mags that did have them. The feature is a good microcosm of the whole rifle – well intentioned, but vastly more complex than necessary. Another example of this is the magazine holdopen device, which will automatically close the bolt and chamber a round when a loaded magazine is inserted. The idea sounds good on paper, but creates a different manual of arms compared to every other weapon an infantryman might encounter or be issued, and also creates a novel opportunity for mechanical failure in the gun.
We have an original manual for the EM1 available, as well as a set of photos of one. The manual does a pretty good job of describing how the gun functions (and has some very good illustrations).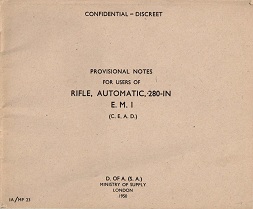 Photos (click here to download the gallery in high resolution):
[nggallery id=142]