Sorry guys, I don't have any content to post today. I'm writing this from the airport, en route back home after an extended trip. I spent several days in Vegas for the annual DefCon hacker convention (filming some material for the upcoming Secret Project), a bunch of time at Rock Island Auctions doing video on items in their upcoming Premier auction, a quick stop at the Rock Island Arsenal Museum (which has an amazing collection I will absolutely need to spend a lot more time with), and a visit to Simpson Ltd. I met a whole bunch of great folks, and got a ton of material on tape that I will be bring to you before long.
In total, I have footage for 17 videos from RIA, and they will all be published prior to the September 13th auction – so you can expect a cool deluge of video content in the coming couple weeks. I did everything from really funky home shop conversions to early experimental pistols to the cream of the crop, papered FG-42 and MKb-42(H) machine guns. Very cool stuff.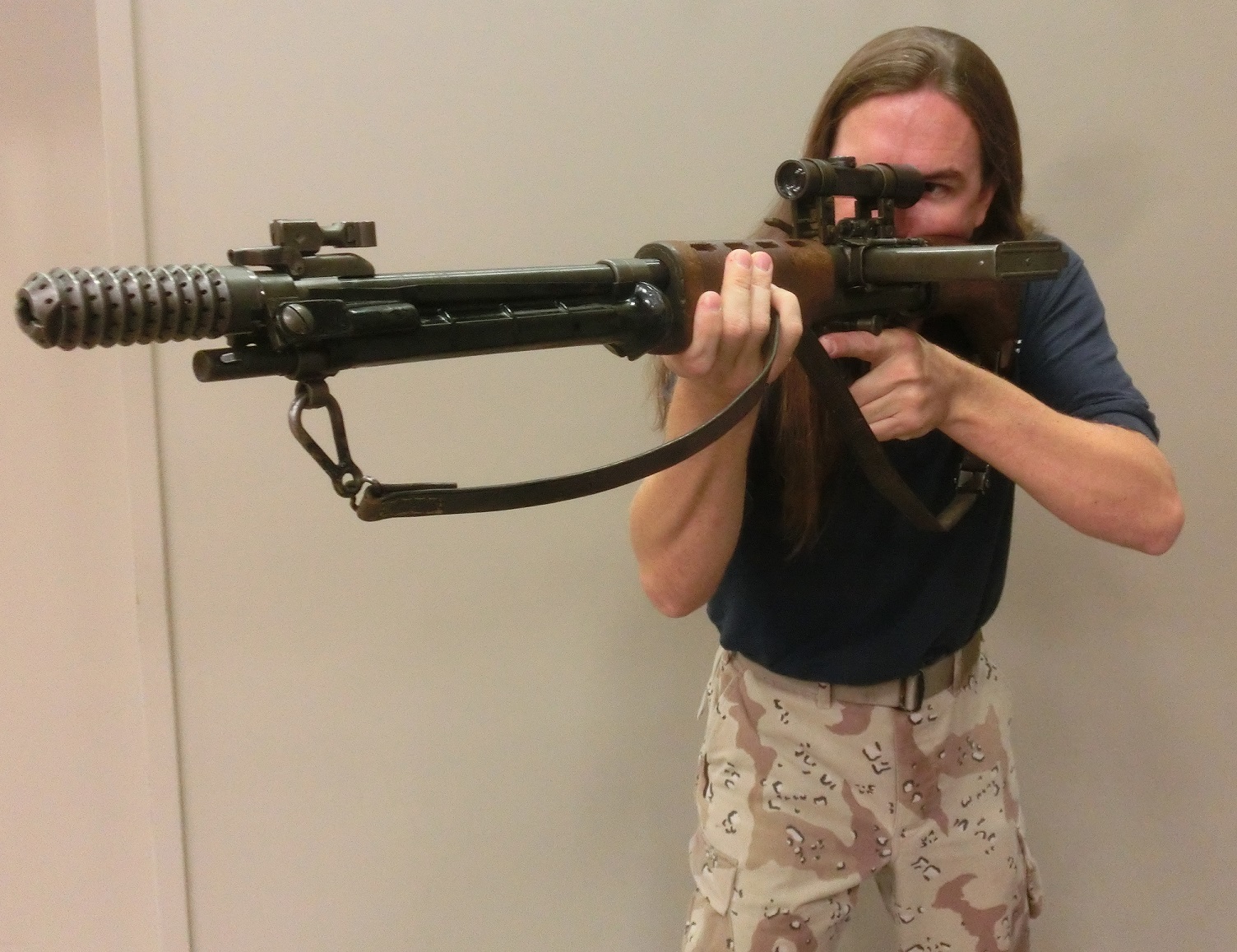 The visit to Simpson Ltd was shorter, but equally enjoyable and productive. I put together a video touring their shop and facilities (the place is another of those warehouse type environments just filled with fantastic items), including a chance to see their laser engraving machine in operation. No less impressive was the basement collection of .22 German training rifles – more than 1100 of them – that are the basis for what will be a massively extensive reference book on the subject.