It's a sad fact that there are always a lot more guns for sale than I can afford to buy, and that's forced be to really think about what guns really hold the most interest for me. And the first thing that really stuck out was "underpriced". 🙂 But no, there are two major things that can really push me towards buying a gun. The first, as you might have guessed from the fact that I'm running this site, is mechanical oddity.
Guns that are just really weird appeal to me a lot. I just picked up a 1916 Frommer "Stop" ("or else I'll shoot you again with this little .32!"), entirely because of how funky it is. It's a long-recoil action (think Browning A5 or Chauchat) squeezed into a little dinky pistol that would have worked perfectly well as a simple straight blowback. If it were release on the market brand new tomorrow, I would have to wonder what the manufacturer was smoking – but somehow they managed to sell a couple hundred thousand of them a hundred years ago, and I jumped at the chance to get one for a good price. When I find one relatively cheap, I'll buy a Sjogren shotgun for exactly the same reason, even though I'm not much for shooting shotguns.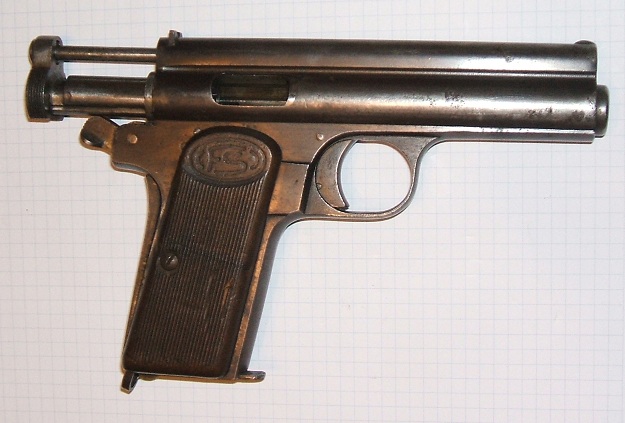 I also have a real interest in guns with interesting histories. Guns with a long series of modifications, or pieces that were used by 2 or 3 or 4 or more different countries before finally finding their way to the US. For example, I read about an Arisaka that turned up in an import shipment from China. Not just any Arisaka, but on of the guns made under contract for Mexico. It was instead sold to Russia when the contract fell through. Then is was either captured or sold to China and used there, before finally winding up on a ship to the US. Now that would be a neat rifle to have! Similarly, I know somewhere out there is a Mosin-Nagant made in the US by Westinghouse or NEF that was sold to Russia and then captured by Finland.
There are also some guns that are neat for the modifications they have been through. For instance, a Berthier made to the original 1907 pattern that was reworked to the new 1915 spec. Then reworked again to upgrade the 3-round mag to 5 rounds. Then worked over again in 1934 to go to a standard blind magazine and rebarreled for 7.5x54mm.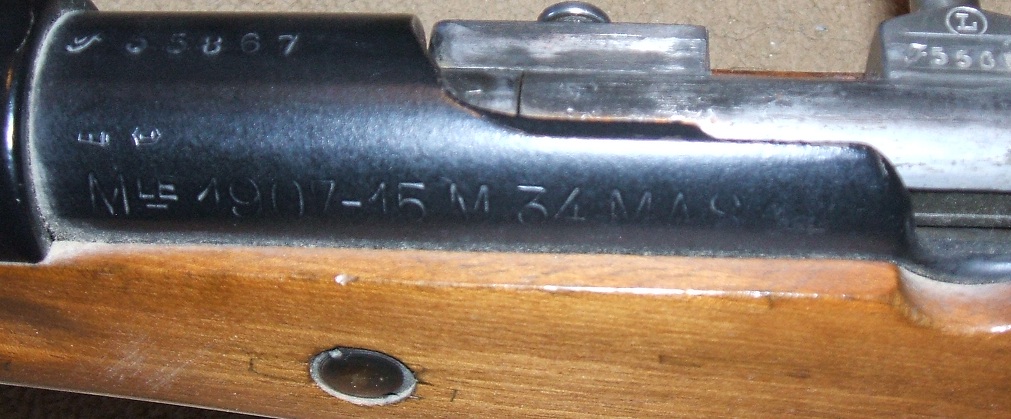 I could go on – K98k Mausers and MG42s taken from Nazi stockpiles and used by the fledgling Israeli state, Gewehr 88s used in WWI by Germany and then given to Turkey, updated to use spitzer ammo, and then reworked to look like Mausers (complete with a totally useless Mauser bolt disassembly washer in the stock), Vetterli rifles updated every time a European war looked imminent (first single shot, then 3-round magazines, then rebarrel for modern smallbore ammo). They may not appeal to a lot of people, but to me those are the really interesting pieces. "If this rifle could talk…I'd need to learn three new languages to understand its story."
What do you think? What do you find appealing in a prospective gun purchase?