This SMG is a Sten gun copy made by the Polish Resistance. The gun's owner didn't have any details about its origin, and I have been unable to find any reference to it either. The gun is marked on the trigger housing and receiver endcap "BATHAU 19412 TDM", and has no other visible markings.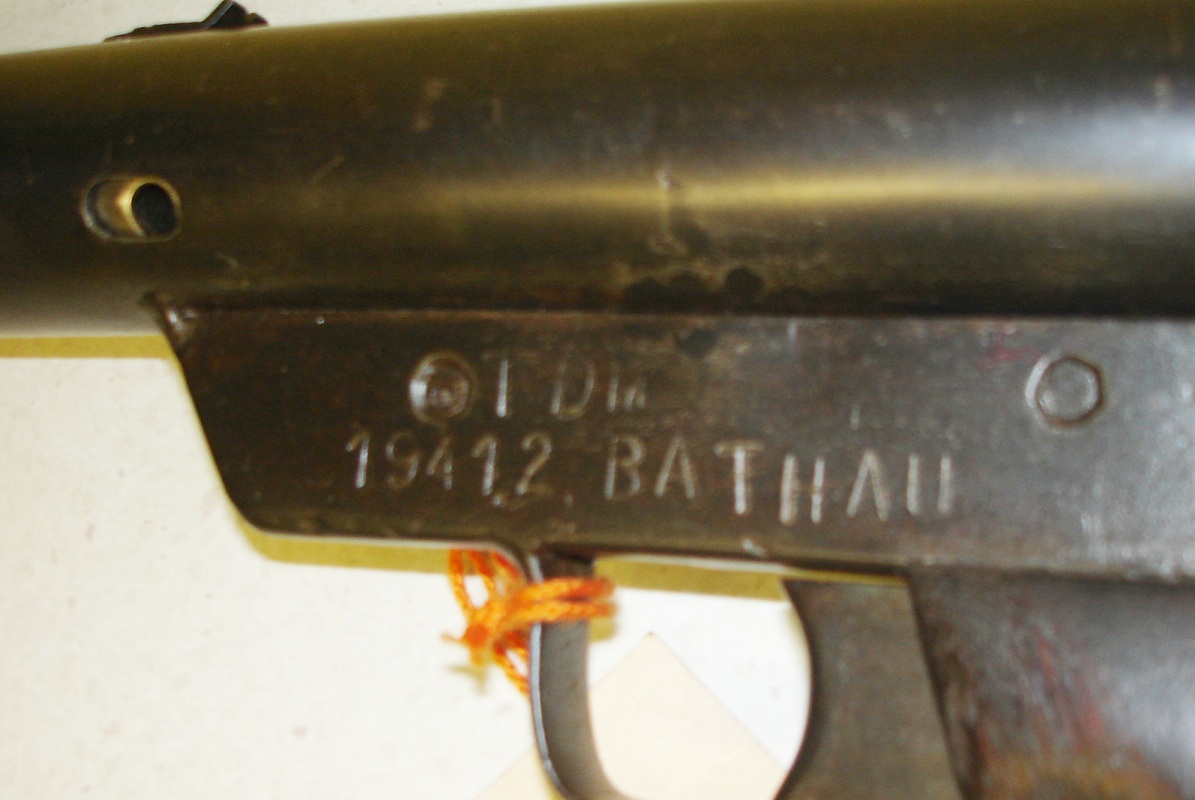 Despite a different outward appearance, the gun is mechanically a copy of the Sten – the bolt in particular looks like a very close copy. The stock, grip, and trigger housing differ from the standard Sten design, suggesting that this was probably one of a small number of guns made by a small shop.

The stock is fairly well thought out – a folding design like this is much more effective for clandestine activities than the military stock, as it allows the gun to be concealed more easily.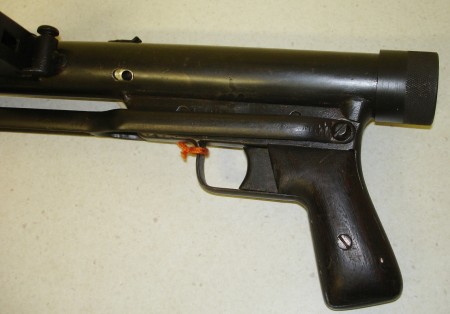 You can see all the other photos of this weapon in the gallery below, and download the whole batch at high resolution in this zip archive.