In many countries prior to WWII, it was not uncommon to begin preparing children for military service at fairly young ages, and several countries produces small-scale rifles for training boys who could not yet handle full-size weapons. These include France and Italy (with miniaturized Lebel and Carcano rifles), and also the Empire of Japan. Today we're taking a look at a small-scale Type 38 Arisaka trainer, approximately 7/8 normal size. While most of these sorts of rifles were designed for small rimfire cartridges, this one was instead chambered for 6.5x50mm blank rounds.
These rifles were made by the Nambu company, starting in 1927 and running into the early 1930s. Lt. Gen. Kijiro Nambu (the same man who developed the Nambu pistols and machine guns) started the company to make training rifles after his retirement from military service.The company was eventually bought up and merged with other firms and went into manufacture of more standard weaponry.
My assumption in the video that this rifle fired blanks was incorrect – Japanese blank cartridges for the 6.5mm were fitted with normal-size wooden bullets (for use with cut-type grenade launchers). The trainers actually used gallery rounds with very small and light projectiles. Presumably the recoil from these was light enough to safely use the bolt handle for locking. Courtesy of Teri, here's a photo of the different types of 6.5mm Japanese ammunition: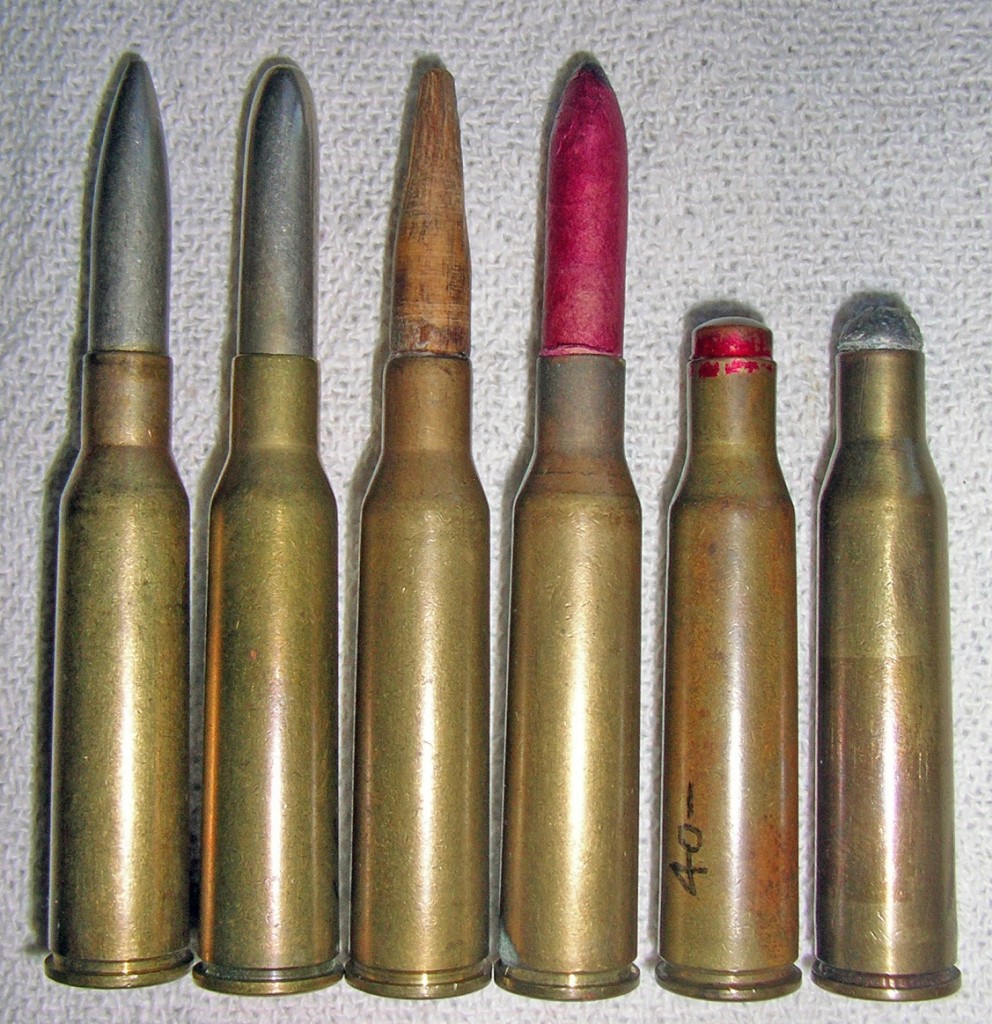 The trainers used the two gallery cartridges on the right-hand end of the photo. In addition, there was apparently a conversion kit (extremely rare today) to make the trainers into air rifles firing small darts.
Video