In light of our recent video on the HK P9 (and comparison to the Czech vz.52 pistol), I though it would be interesting to take a look at an interesting prototype machine pistol. This was commissioned by a man named Henk Visser during the 1980s (when machine pistols had a brief flare of popularity) although it never went into production.
Mr. Visser was a man with a fascinating history – the first machine gun he owned was an MP-40 he stole from a German barracks in Holland when he was 18. He was caught, and spent 3 month on death row in a Nazi prison before family connections were able to get his sentence commuted to 15 years imprisonment. He wound up spending the better part of two years in a forced labor camp before returning to Holland nearly dead of tuberculosis. He wrangled his way into the arms business after the war, buying a mothballed .60 ammunition factory out of the US for a whopping $1000 and using it to produce 20mm ammunition for NATO. He had a long and well-connected career, including close associations with the CETME/HK G3 program, the AR-10, and eventually part ownership in Mauser. He used his significant accumulated wealth the amass a fantastic collection of arms, from medieval armor to the most modern firearms (including things like muzzle-loading cannons he had recovered from sunken Dutch warships). Sadly, Mr. Visser passed away several years ago – but I am digressing.
When you combine in one person the love of firearms, financial resources, and technical resources that Henk Visser had, you get a person who can decide to commission some prototype machine pistols  if he wants to. That's what this particular gun is; an experiment to see if the machine pistol market was something worth pursuing (these being made during the days of guns like the Beretta 93R, HK VP-70, Stechkin APS, and others). It started out life as a Czech vz.52 pistol: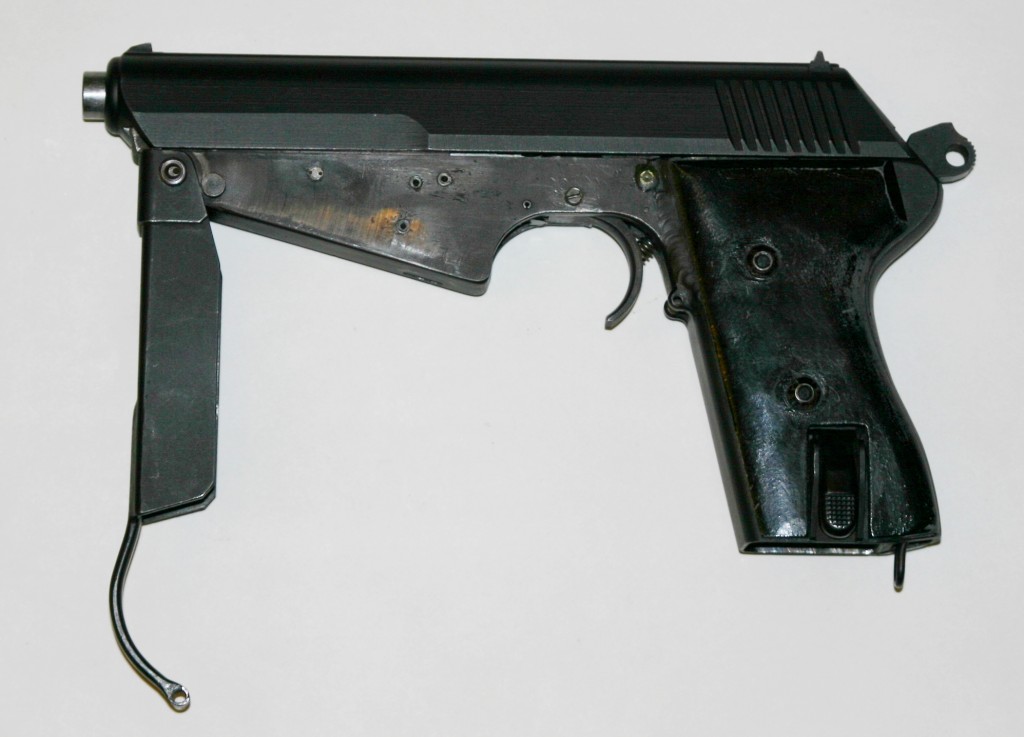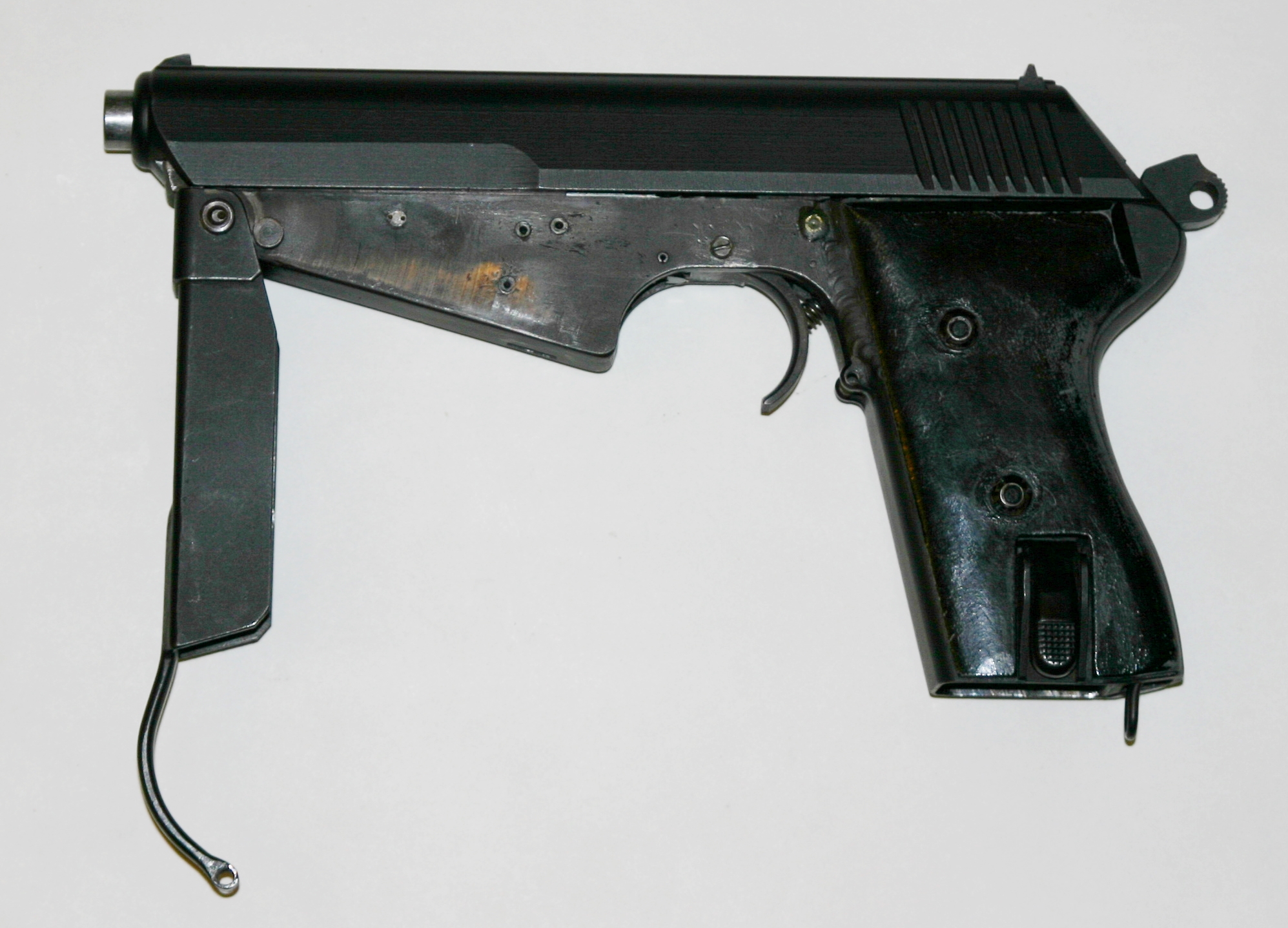 The vz.52 slide is pretty obvious, and the gun retains the 52's roller-locked operating system. However, its frame has been significantly modified. Chambered for 9mm Luger ammunition, it uses a double-stack magazine very similar to (possibly interchangeable with) that of the Browning High Power, with an Uzi-like magazine catch on the side of the pistol grip. The fold-down front grip allows the gun to fire in full-auto mode, and gives the shooter a bit more control over the piece.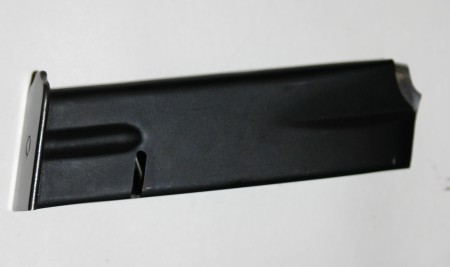 Unfortunately, I have no information on the development of this gun, whether it was ever put through formal tests or progressed any farther than this first prototype. I suspect it was replaced with a different machine pistol design, but I'm still tracking down information on that…
You can see the other photos of the gun here: