Captain Carl Pelo (retired) of the Finnish Army was involved in arms design for twenty or thirty years (including a stint as technical manager of the Sako factory in the 1930s), and produced several prototype rifle designs. His early guns were long recoil actions, but the final one (which came the closest to adoption) was a short recoil action with flapper locks similar to the Russian Degtyarev system.
This short recoil rifle was made in several calibers, including 7.62×51 and 6.5×55, and was submitted for British testing in the 1950s, as well as Swedish testing.
The mechanism uses two flaps on either side of the bolt which are locked and unlocked by following tracks machined into the bottom of the receiver: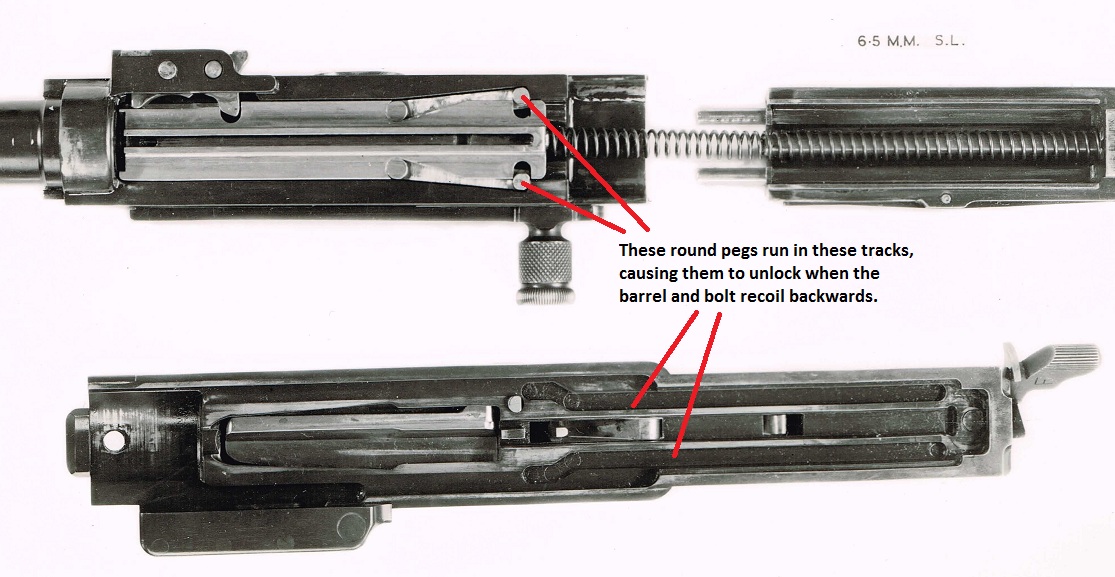 The design also uses a two-part accelerator mechanism to assist with initial extraction.
Development of the Pelo took place form the 1930s until a few years after World War II. Unfortunately, the design was considered overly expensive to manufacture, and by the time the war was over better designs had been developed, and the Pelo was never accepted by a military force.
We have an excellent set of photos of the Pelo rifles submitted for British trials, as well as a brief technical report on the design and a copy of Calr Pelo's 1933 patent application. You can find these all below, and on the Pelo rifle page in the Vault.
Manuals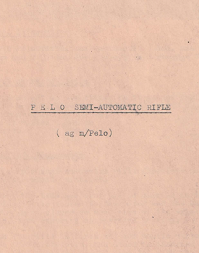 Photos
Photos of the Pelo rifles submitted for British trials (click here to download in high resolution; 62MB):
[nggallery id=141]
Patents
US Patent 2,078,155 (C. Pelo, "Automatic Rifle" March 1, 1933)