I recently had the opportunity to travel to New Orleans, and spent some time in two different military museums there (of course!). One was the massive National World War II Museum founded by Stephen Ambrose, and the other was the much smaller and much older Confederate Memorial Hall Museum. They are virtually across the street from each other, and are both worth a visit for folks who are in the city – but they are very different places and I think the contrast is interesting.
The WWII Museum is a whole campus of buildings; 6 acres if I remember correctly. They are adding more buildings, with several new exhibit halls expected to open in the next year or two. At the moment, there are two main halls: the US Freedom Pavilion (which houses a couple vehicles and a number of aircraft) and the Louisiana Memorial Pavilion. The Louisiana Memorial Pavilion is the main event, with three floors of exhibits covering the major theaters of the war. The museum was originally dedicated specifically to the D-Day invasion of Normandy, and later received congressional status as the nation's official overall WWII museum – so the staff had quite a job in expanding the coverage from a single operation to a whole war.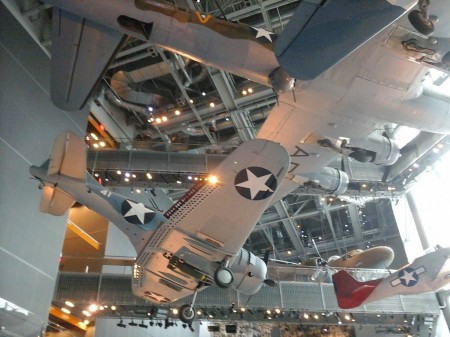 The overall layout of the museum was based on Stephen Ambrose' vision, and shows the main flow of the war in broad strokes supported by anecdotal events and associated artifacts from individual veterans. This very personal touch is a very effective way to help bring the events to life for visitors who don't have the deep background understanding of the war that most folks reading this likely have.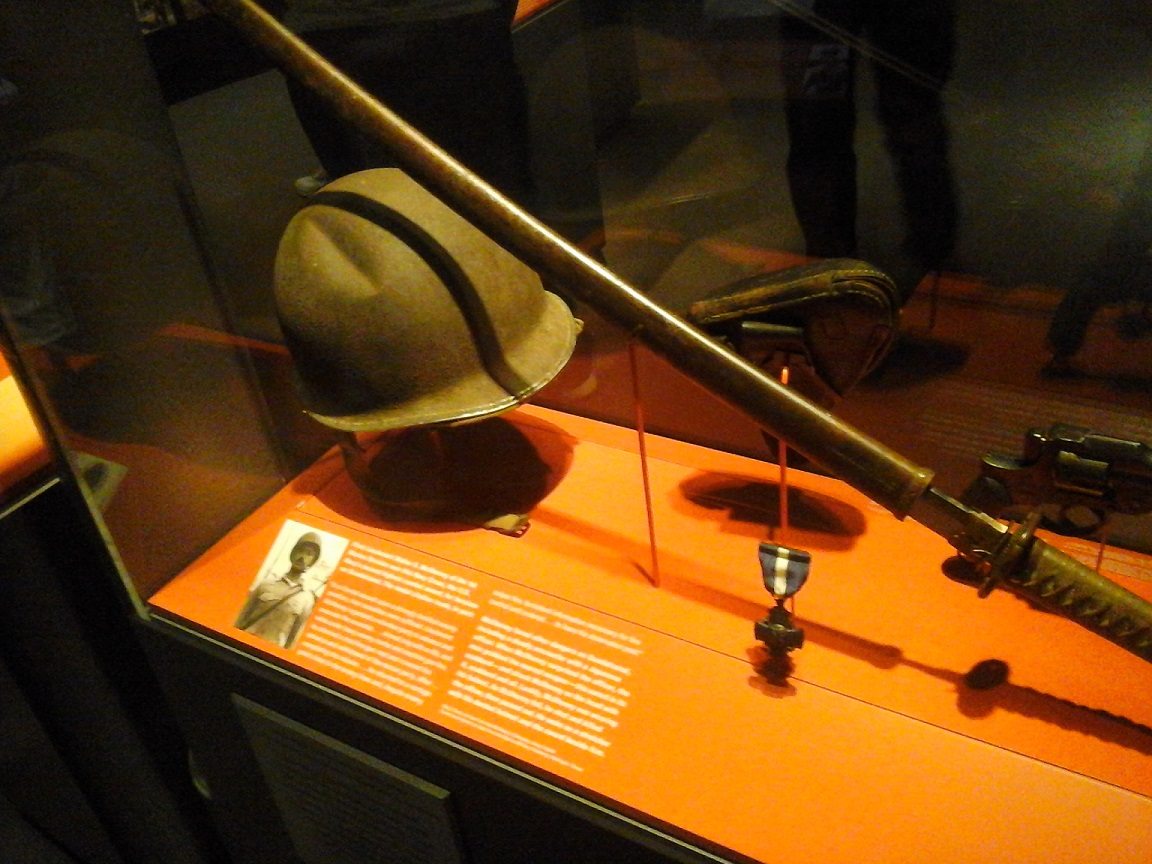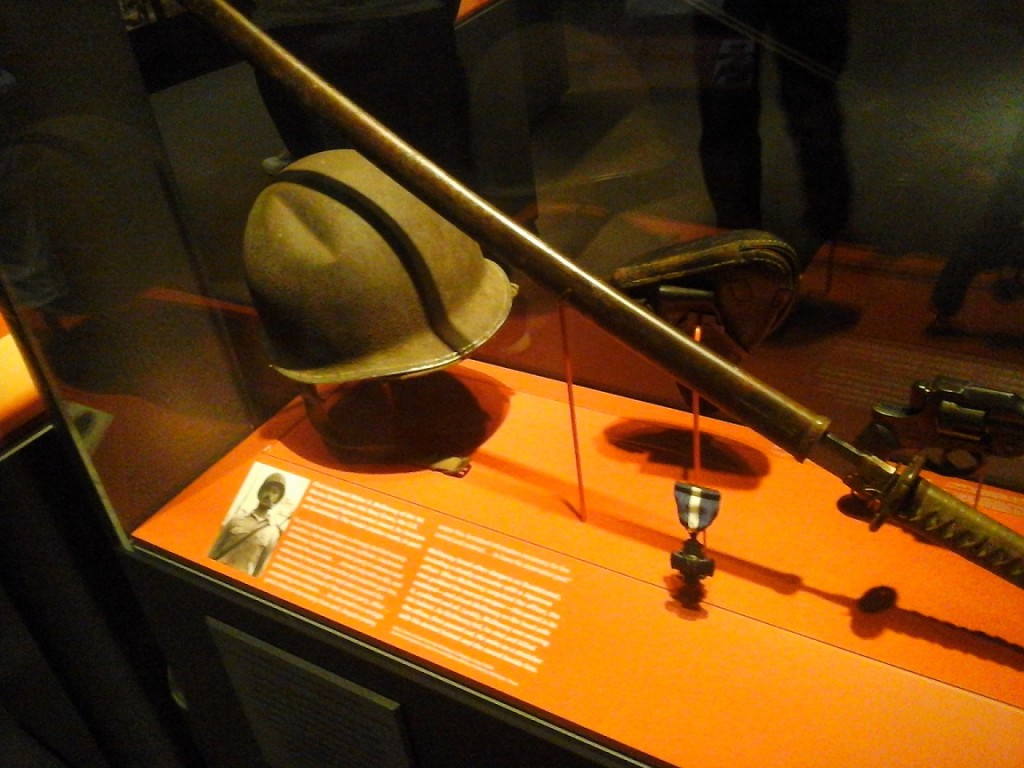 Museum design in general has changed in years past, and the National WWII Museum is a picture-perfect example of the new school of museum design. It is set up for people who have little or no knowledge of the war, and guides them through from the beginning to the end like a multimedia textbook, doing its best to provide an all-encompassing understanding of "what was WWII?" Instead of focusing on the boring stuff of academic classes, like a multitude of names and dates, it conveys a more generalized feel for how the war progressed and what its impact was on both combatants and non-combatants. The artifacts on display are generally chosen for their connection to a specific individual soldier and his story, which is a nice touch. In addition, much use is made of video, both original wartime footage and oral history interviews with veterans many decades after the war. I think this type of media is an essential element in a museum of this style, as it gives the viewer a firsthand look at the events much deeper than one can get from looking at artifacts.
If I have a complaint about this museum style, though, it is the focus on events to the exclusion of artifacts. Once you are familiar with the story being presented and the personal anecdotes chosen to accompany it, there is not much more you can learn from this sort of museum – and if you are reading this web site, the chances are pretty good that you already have a much deeper understanding of WWII than the museum presents (and I should also point out that this is an American WWII museum – it only touches on areas with US activity. There is no mention of the Eastern Front, for example.). In this case, you may be interested in some of the vehicle displays (a Sherman, Jeep, Dodge 3/4 ton ambulance, Hurricane, DC-3, B17, and a few other aircraft) but you will not find very much of interest in the exhibits. You will, in fact, find the history to be rather propagandized and simplified. More than a few of the weapons on display are actually dummies, some built better than others. Actually, the most unusual and interesting (to me, anyway) firearms on display is a Japanese trainer version of the Type 96 Nambu. It is being used as a stand-in for a real Type 96, and labelled as being a blank-firing trainer pressed into service with live ammo at the end of the war (which I really doubt; it appears to be a simply blowback action that would blow itself apart on the first live round). Frankly, these are much harder to find than real Type 96s, and it was cool to see one on display.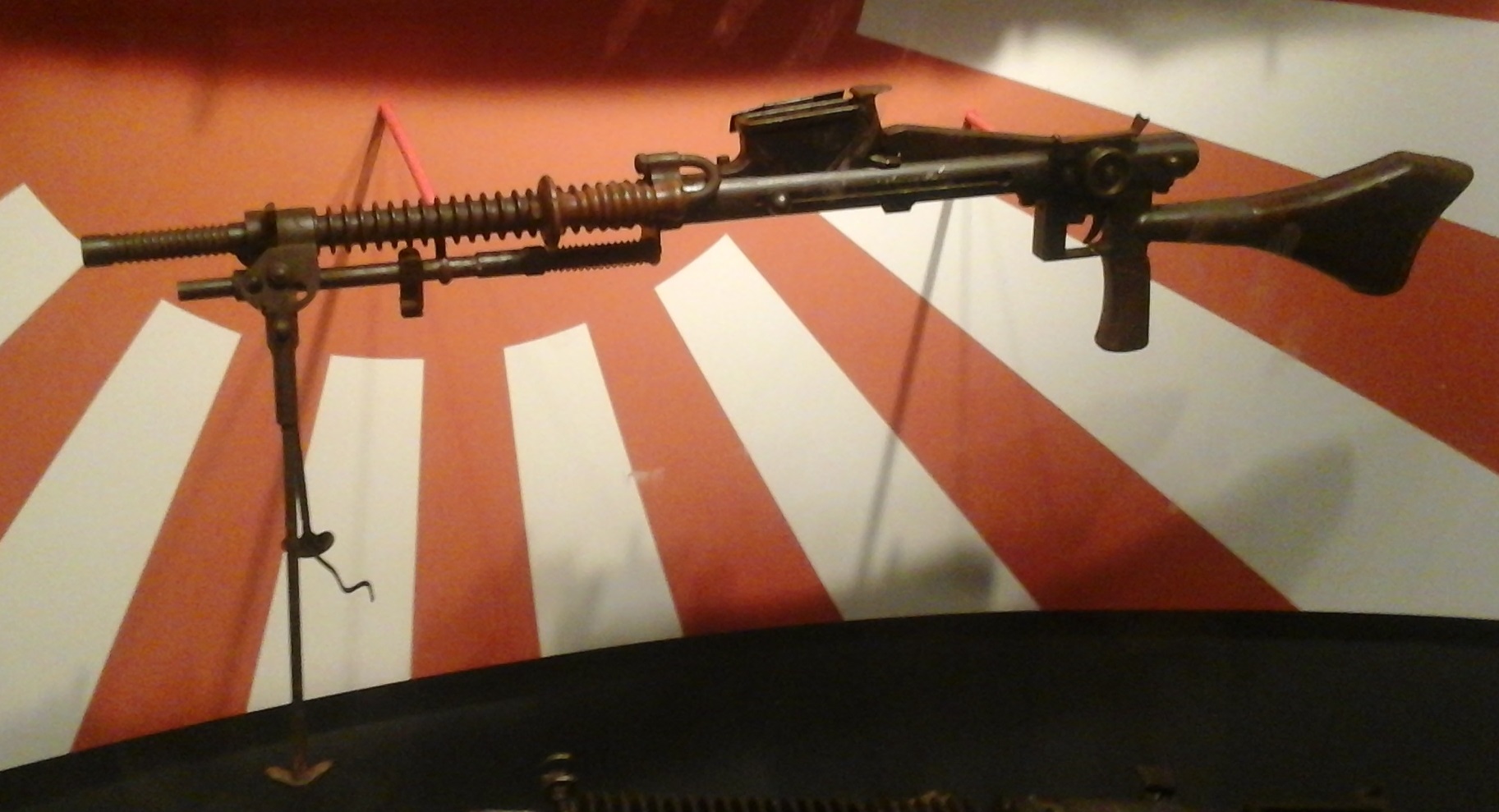 A perfect example of the older style of museum design is actually right across the street from the National WWII Museum campus: the Confederate Memorial Hall Museum.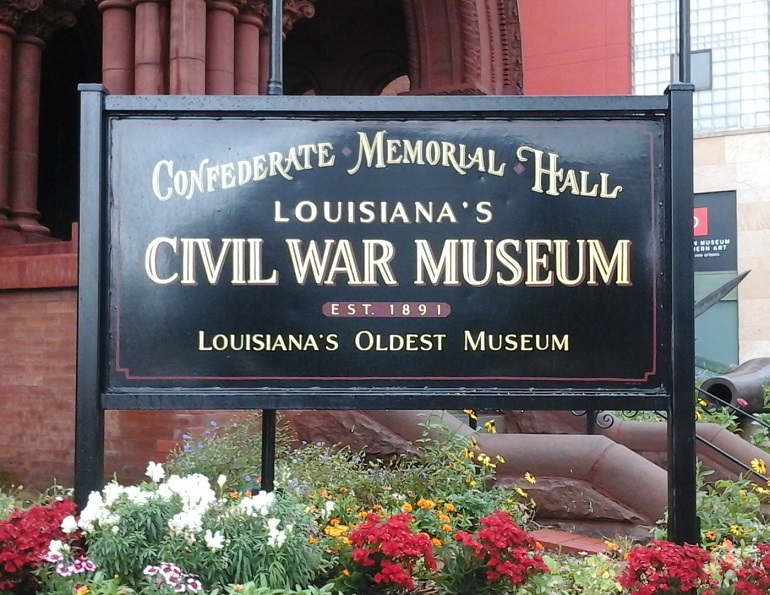 Established way back in 1891, it is of the "piles of artifacts" school of museum design. There is some explanation of what things are, but in order to get the most out of this place you will need to do background research before you set foot in the door – and the more you know, the more you will learn here (as opposed to the WWII museum, where those who learn the most are those who enter knowing the least).
This museum is chock full of uniforms, firearms, equipment, and other assorted artifacts of the Civil War, with a strong focus on the Confederacy. It is much more densely packed than more modern museums, and frankly I like that. I wish I could have taken photos inside, but their photography policy (none at all, under any circumstances!) is rather paranoid. I
did find this photo of the main room on their own web site, though, and it gives a decent feel of the place: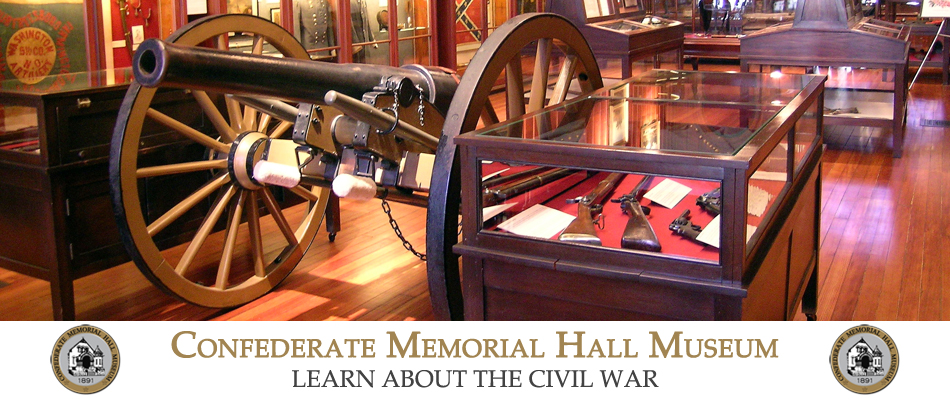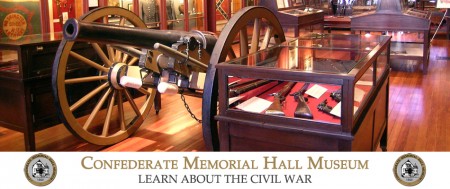 There isn't a whole lot more I can think of to say about the Confederate Memorial Hall, except that my lack of commentary is not a reflection of a sparse museum, but rather just that there isn't a whole lot that needs to be said. If you are interested in the Civil War and the Confederacy and have the chance to visit, you should definitely do so. The admission price is $8, the staff is friendly and helpful (although not particularly knowledgeable, unless you catch the curator), and their small gift shop book store is better stocked than the WWII museum.
I suppose there is a bit of an elephant in the room with today's political climate about the Confederacy and racism, so I should say that it is really a non-political place. Hundreds of thousands of poor bastards died fighting for the Confederacy just as hundreds of thousands of others did for the Union, and this museum is there to remember them and share their story – not to make political statements.
I have been trying to figure out a more diplomatic way to say this, and haven't been able to, so I'll just be blunt. Many modern museums, including the National WWII Museum, are designed for the lowest common denominator. Walk in as a completely blank slate, and you will walk out with a basic overall view of American activity in World War II. Walk in as a subject matter expert, and you will find yourself moving from room to room fairly quickly, and wrinkling your brow at some of the simplifications (and having fun spotting the dummy guns in displays). Older museums, like the Confederate Memorial Hall, don't hold your hand – but also don't limit what you will learn if you know what to look for. For most people, the new style will, like a textbook, deliver the most information to the greatest number…but for the people really interested in a subject the old methods are much more rewarding. So which museum should you visit? It entirely depends on who you are and what you are looking for.