Sorry, guys – we were out shooting this weekend and I got back a lot later than expected. I don't have anything written up for you this morning, but I'll be cutting video together this week and we'll have some cool stuff for you in a couple days. Here's a sneak preview: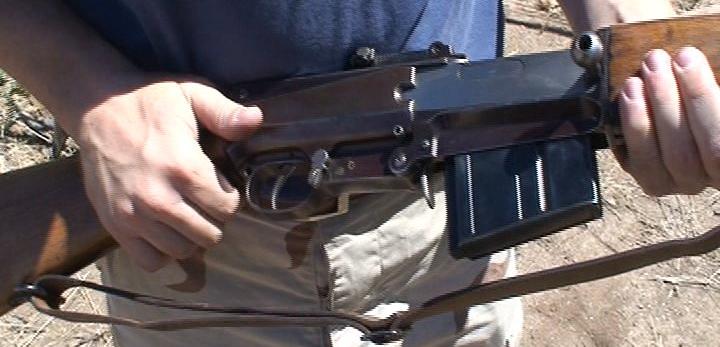 In the meantime, I have a couple things that I'm trying to find that perhaps someone can help me out with. The first is a manual for a Revelli light machine gun. If anyone has one they could scan and send us, it would be a big help.
The second is .276 Pedersen ammo. We have the opportunity to shoot an original Pedersen rifle, and film the process for you. I think we could put together something really cool – the Pedersen shooting a course of fire side by side with a Garand, or something similar. However, we need to provide the ammo to do it. Does anyone have a source for reasonable priced factory .276, or a box or two of it you would be willing to part with for a good cause?