I don't know much about this beyond the name. We have four photographs from the US Ordnance Department dated from 1937 identifying this as a Johnston (not Johnson – note the "t") Model D-1918 machine gun. It superficially resembles a Lewis gun and uses a Lewis-type radiator, but is clearly not a Lewis – it has a square receiver and is missing the mainspring. It is also shown in one picture with a wooden foregrip that I have not seen on a Lewis.
Anyone know more about this piece?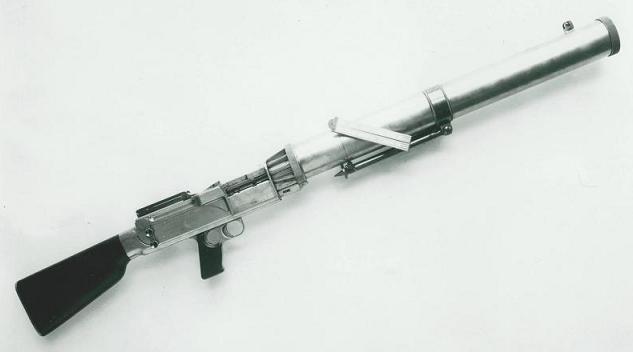 All four photos are posted on the Johnston D1918 page in the Vault.