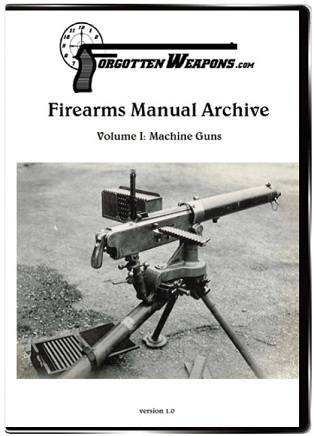 The Forgotten Weapons Firearms Manual Archive – Volume I: Machine Guns
Order your copy now for $29.95 plus shipping – just a click away!
We have spent years collecting interesting and unusual firearms manuals for the archives here at Forgotten Weapons, and we have assembled a collection of machine gun manuals into a single great package for the discerning firearms scholar and amateur enthusiast. It's packed full of information on the classic guns you know and love as well as the strange and obscure guns you may never have heard of – more than 200 different manuals describing machine guns from the AA52 to the ZB-30.


We are firm believers in making information on firearms design and history widely and freely available – and many of these manuals are currently available for download on the web site. Others will be added to the web site in the future, as we get to them. But we are offering this package on DVD for a couple reasons:
Unlike online files or downloaded copies, the DVD is a permanent archive that can always be accessed regardless of limited internet access or computer crashes
Downloading the 2.3 gigabytes of data contained on the Volume I disc would be a very time-consuming process, and this DVD lets you skip all that hassle
It allows you to help support the work we do at Forgotten Weapons for just a few dollars, and get a handsome physical DVD and case to add to your own reference library
Most online sources of firearms manuals are only offering the common US Army manuals, and are charging $4 or more per manual. This collection contains a far more diverse and unusual assortment or material, and is priced at less than 20 cents per document. The Forgotten Weapons Firearms Manual Archive (Volume I: Machine Guns) is a must-have reference for anyone who want to learn more about the history and mechanics of machine guns. Order your copy today!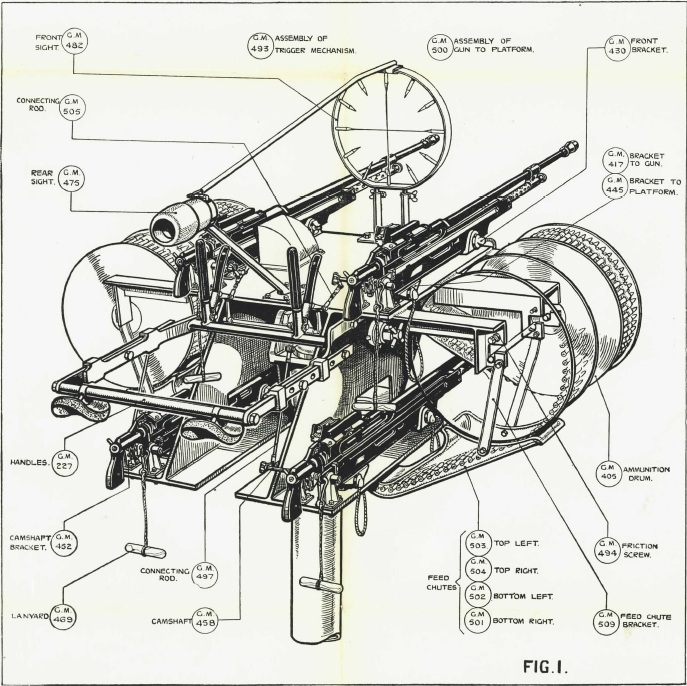 Frequently asked questions:
What manuals are on the DVD?
You can see the complete contents here, listed by language.
Why have manuals in other languages?
Several reasons – primarily that some manuals were only written in the native language of the adopting country. In addition, we have an international audience and many people speak multiple languages. Even for us monolingual folks, the tabulated data, photos, and diagrams in foreign language manuals are quite interesting and informative.
Plus, if you're a really serious gun geek and want to learn another language, weapons manuals make great interesting practice material!
What format are the manuals in?
We use PDF format for all the manuals. If you don't have software to read PDFs, you will need to download a free copy of Adobe Acrobat.
Can you ship internationally?
Yes! The complete list of countries we can ship to is available on the purchase page, so take a look and see if yours is there (it probably is). We are happy to say that international airmail is generally no more expensive than shipping inside the US.
How will my disc arrive?
You can choose from several shipping options, but your disc will come in a standard size DVD case (with our custom-designed cover and liner) and will ship in a padded envelope to ensure safe arrival anywhere in the world.
Do I have to order a DVD for my specific region?
No – this is a data DVD only, and does not contain video content. It will run and read in any standard computer DVD drive.