I have some photos of a pretty cool firearm today, although alas I have very little information about it. It looks like a more or less typical wheel lock, missing several parts…
On closer inspection, however, one finds that the breechblock opens up to the side like a Snider: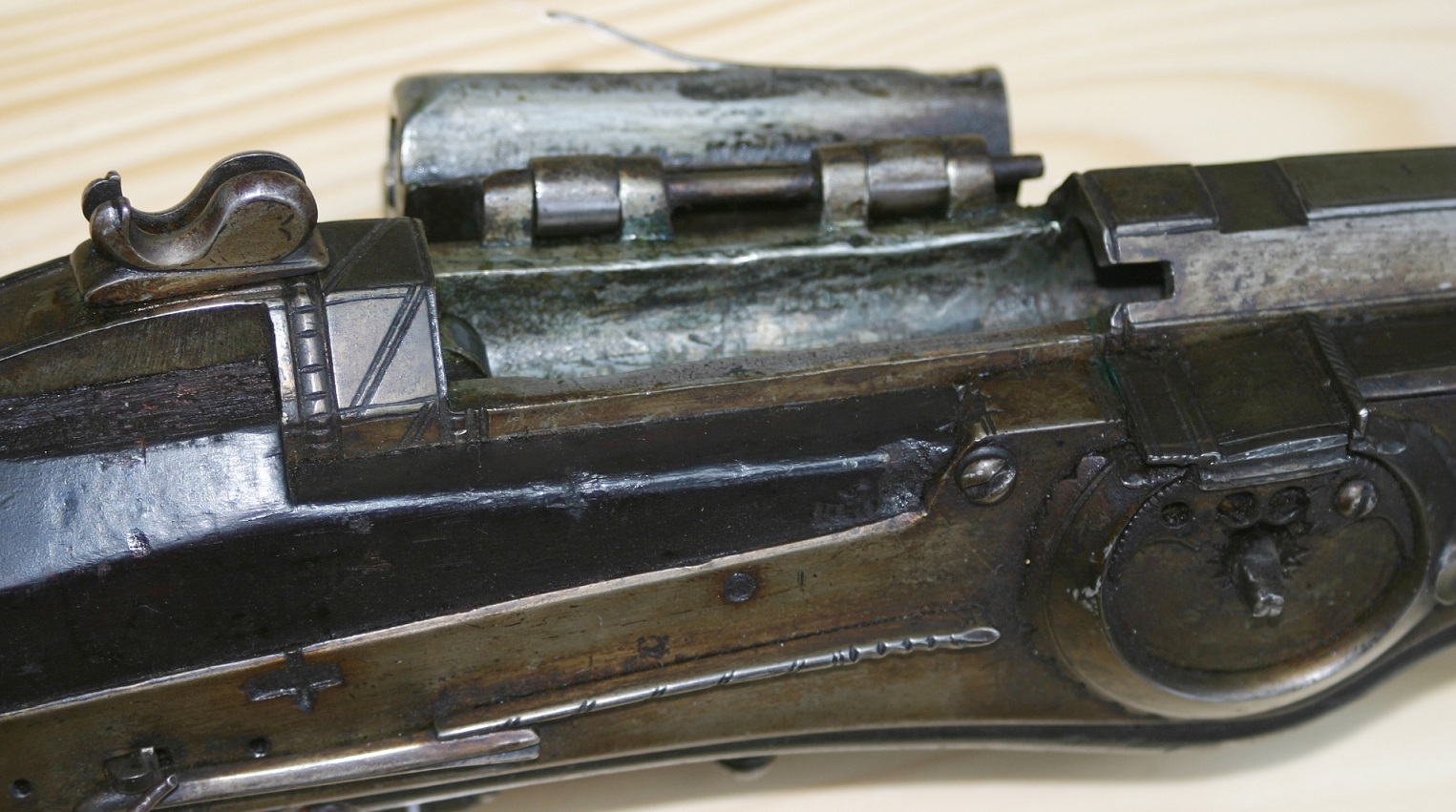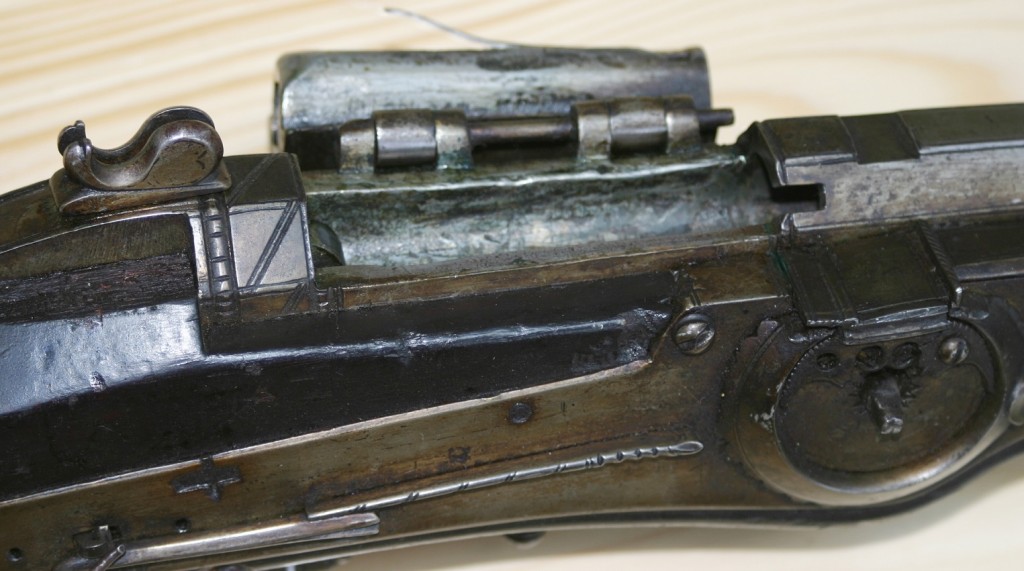 The decorated latch on the back of the receiver pulls backwards to unlock the breech and allow it to open. I don't know if this was intended for a complete paper cartridge or if one was supposed to load a loose ball and powder in the breech, or if the ball was to be rammed from the muzzle and just the powder loaded from the rear. I also don't know if the bore if rifled or smooth.