A reader named Robert sent us a few photos of captured weapons in Afghanistan – and we always enjoy seeing this sort of thing.
First up, a Chinese Type 77 .50-cal machine gun. This uses a feed system copied form the DShK and locks with the same Degtyarev flap system as the DShK (as well as the DP and RPD), but the operating system is direct gas impingement. Interesting…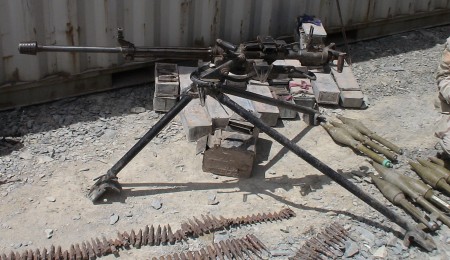 Next up, a couple of KPV 14.5mm machine guns set up for anti-aircraft use. The KPV is a short-recoil action, with a rotating collar to lock the bolt and barrel together.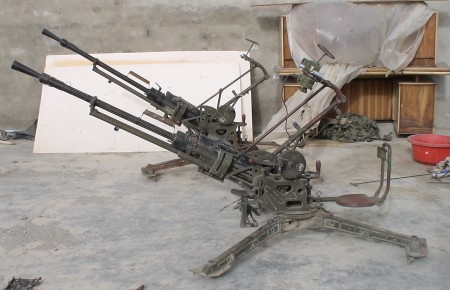 Originally from the US, we find an old M20 75mm recoilless rifle (on what appears to be an adapted Chinese mount)…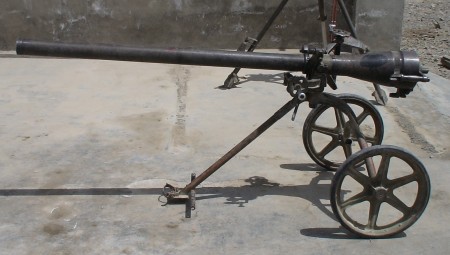 And, of course, from even earlier a British SMLE. We understand these haven't been a first choice weapon for a while, but they are certainly still floating around over there.